Tom Chilton proved to be the fastest man on track at Snetterton this week, heading up the overall times during the annual Dunlop tyre test on the Norfolk circuit (16/17 July).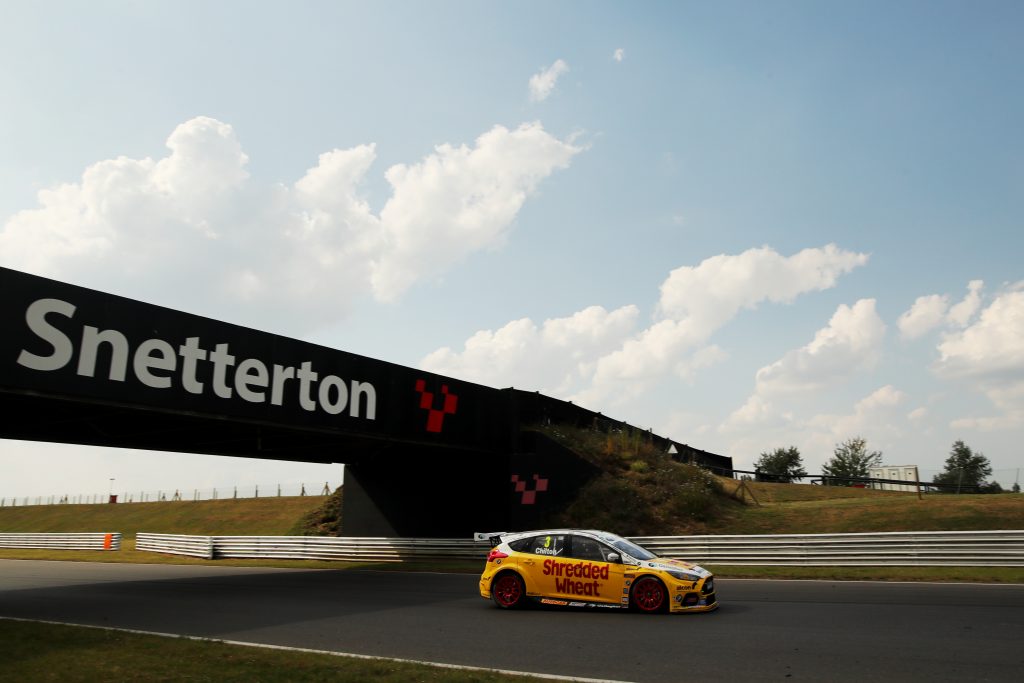 A total of 32-racers, many from this year's Kwik Fit British Touring Car Championship grid, took to the track for the two-day test programme ahead of the series' next meeting on the Snetterton 300 layout in just over two weeks' time.
Setting the benchmark 1:56.144s lap during the morning session of the opening day, Tom Chilton also clocked up the most number of laps, completing an impressive 163 tours of the circuit in the #3 Ford Focus RS.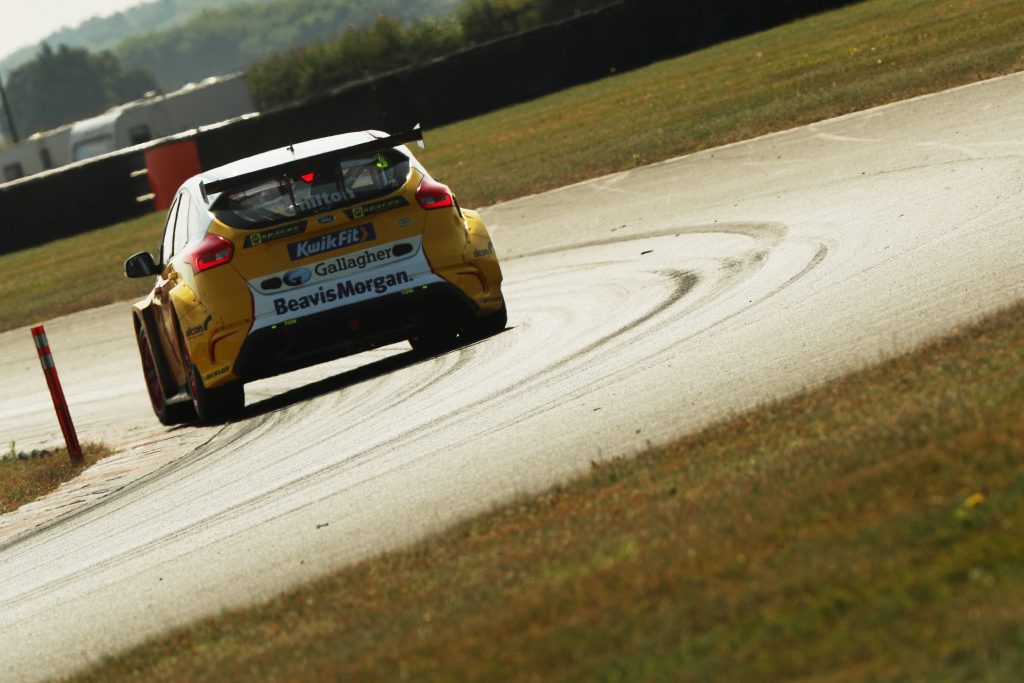 "A great couple of days testing in all areas;" Team Manager Oly Collins commented. "It's always encouraging to be fastest, especially with the way the test was run. Being quickest is great. It's nice to see both our cars at the top of the timing sheets, but it's the work covered during the two days that shown in the detail behind the scenes – rather than on a fastest of the day sheet – which is more rewarding.
"We now just need to put all that we learned into action at Snetterton and make sure we can challenge for the championship in the second half of the season."
Tom Chilton #3:
"Honestly it was one of the best tests that we've ever had. We tried a lot of things that worked on the car and we've come away with a great handle on the car now, and its performance on the soft, medium, and hard compounds.
"We ran through lots of qualifying and race runs over the two days. Everything you need to do to make the car faster, we did. We ticked all of the boxes we needed to. We covered a lot of ground and we're really positive heading into the second half of the season.
"The fact that both Ollie and I were fast out of the box shows that we're dialled into the car. We're one of the best teams on the grid, and we should be a lot higher up than 8th in the championship. With the ground we've covered, I'm very excited about going racing again in a couple of weeks."