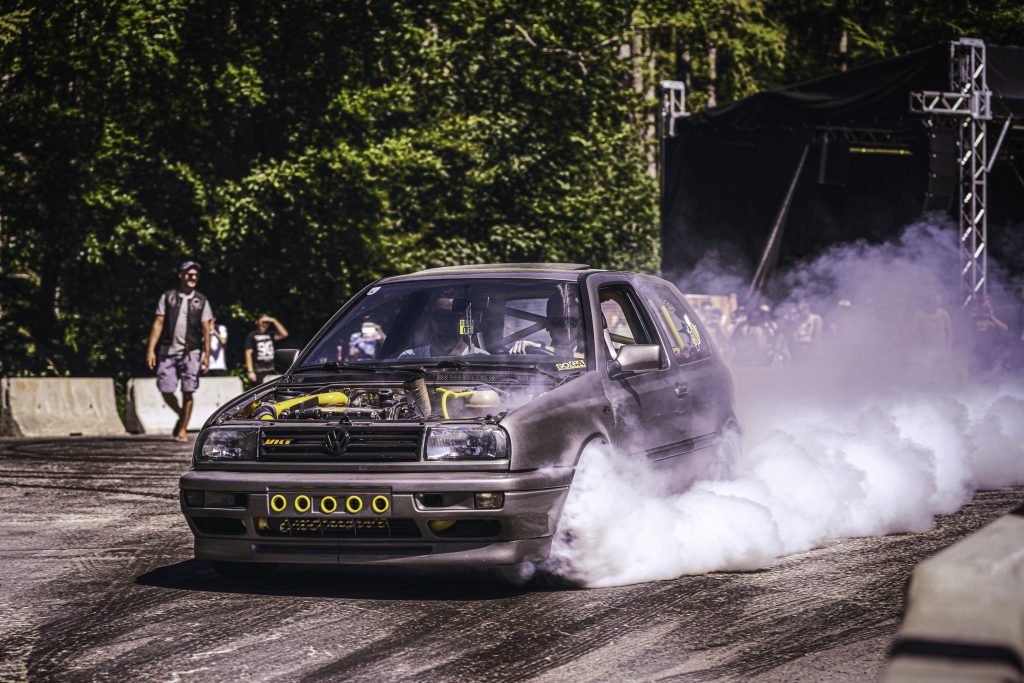 It all started with an empty Chassy, without any glasses, wires or something else.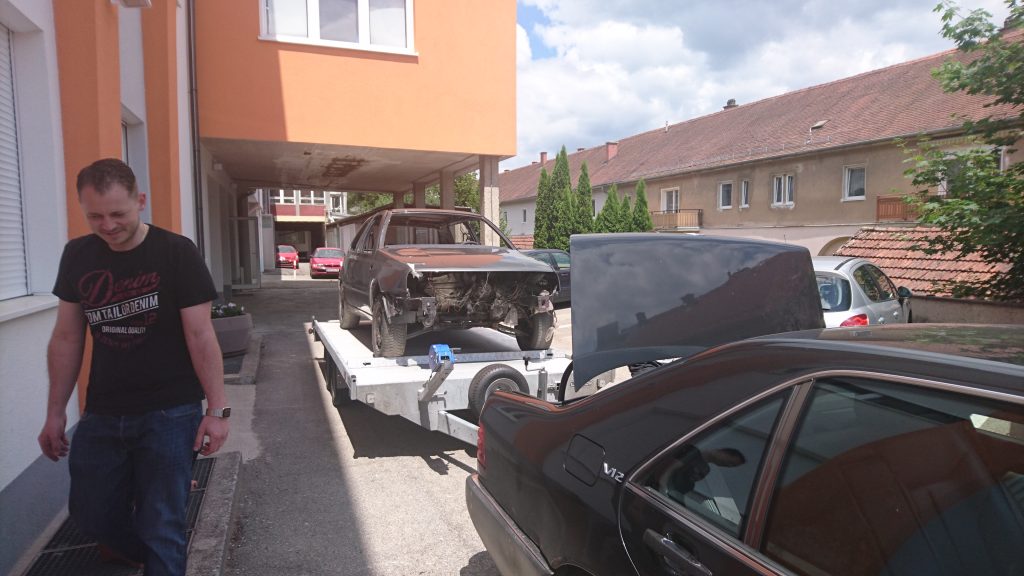 Step by Step, i put in Dashboard, Rollcage, Seats, and other interrior Stuff.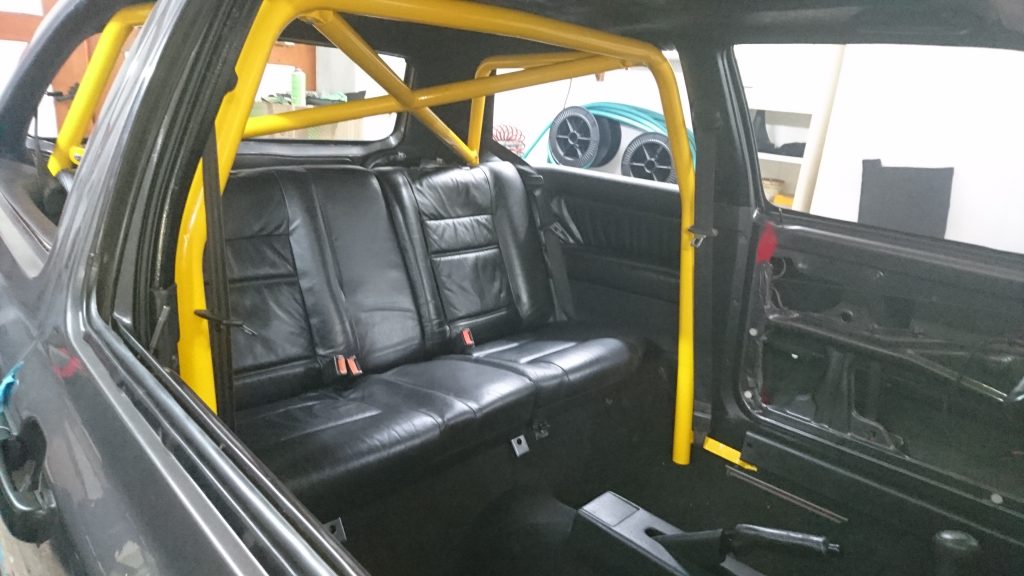 After this, i started to change suspension, wheels, and brake.
In this time, i also started with the engine.
The engine is nn VR6 block with original piston & rods, the compression of the engine got changed with an thicker cylinder head gasked.
When i got the engine i desired to change the colour of the car a little bit from dark grey to light grey from Lexus.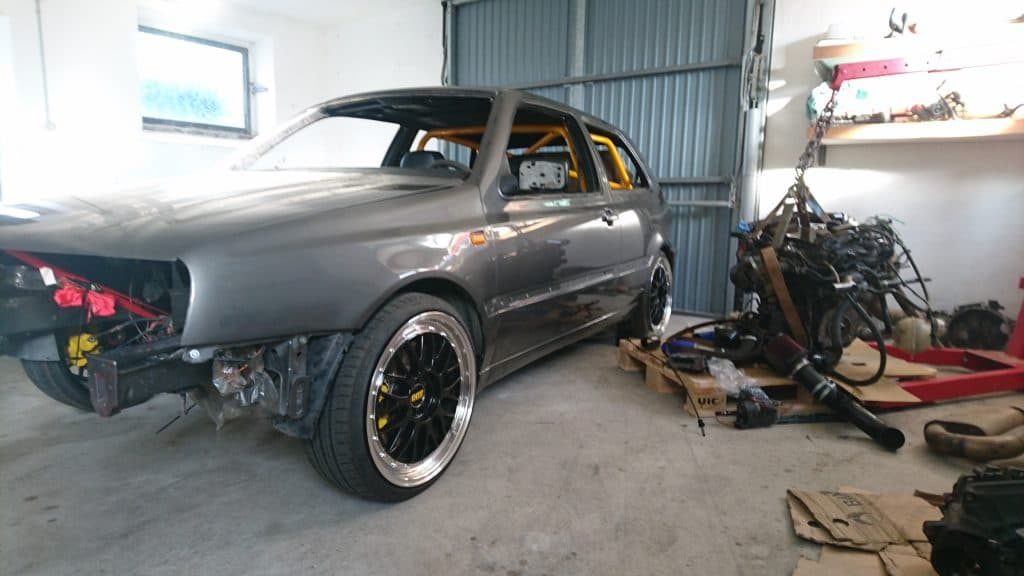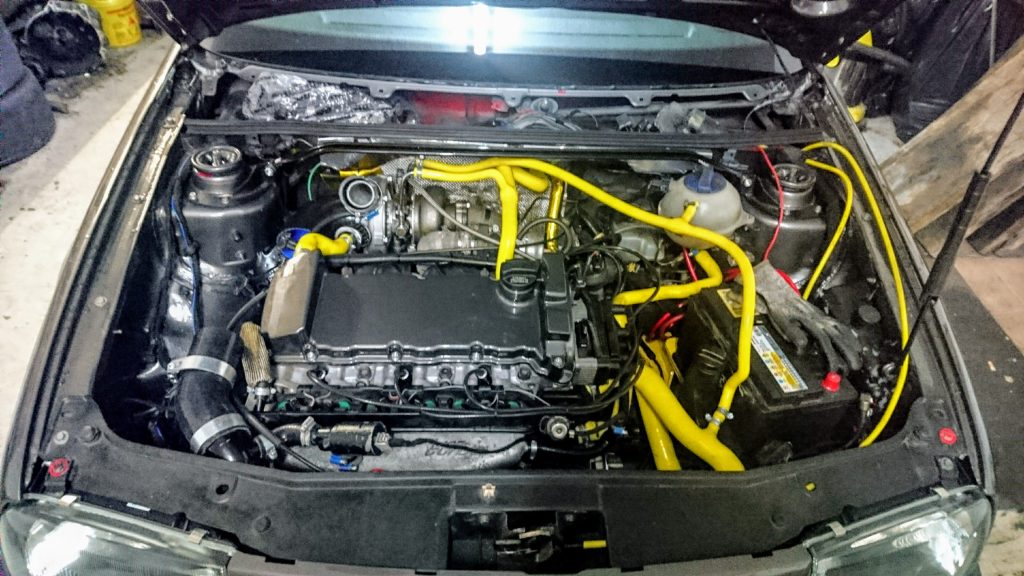 When i get the car back i put in the engine and run it with original engine management that got changed a little bit for 440ccm injectors and R30 Turbo.
Some time went ent the turbo do not works anymore. Then i decided to put in MaXpeedingRods GT3037 Turbo and 670ccm injectors with EMU engine management, also changed some pipes and hoses to colours…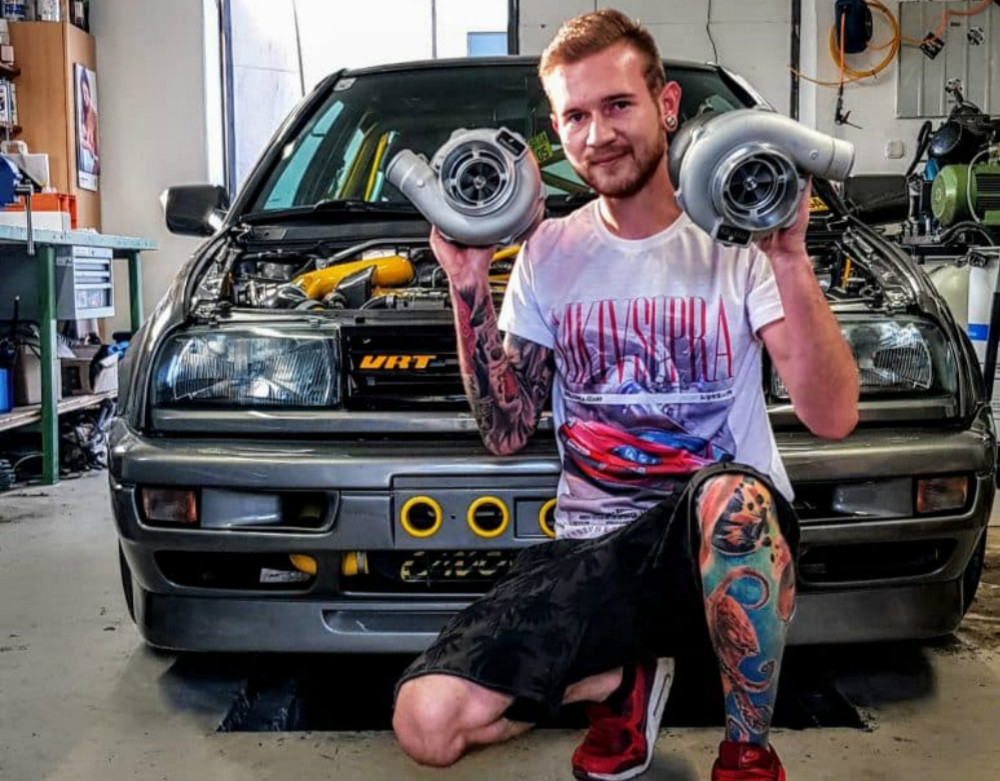 Since that i am using this GT3037 Turbo and it works very well. Only drive with boost of 1.7bar because for original rods more is not possible because they get damaged.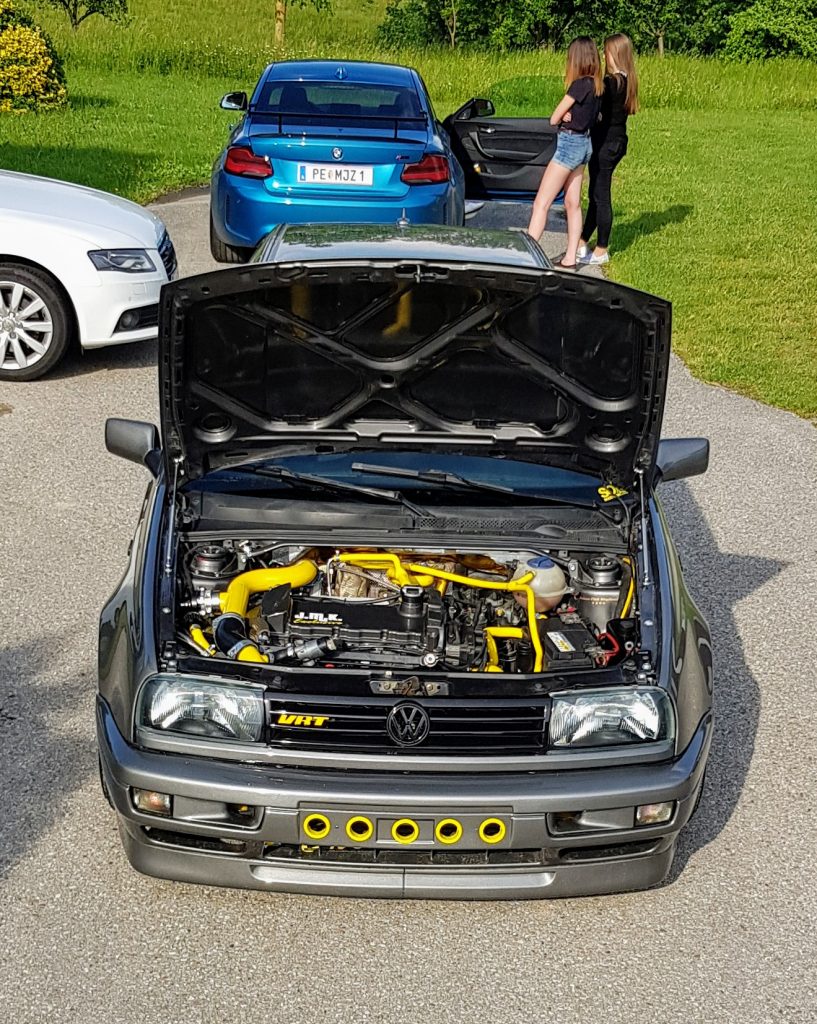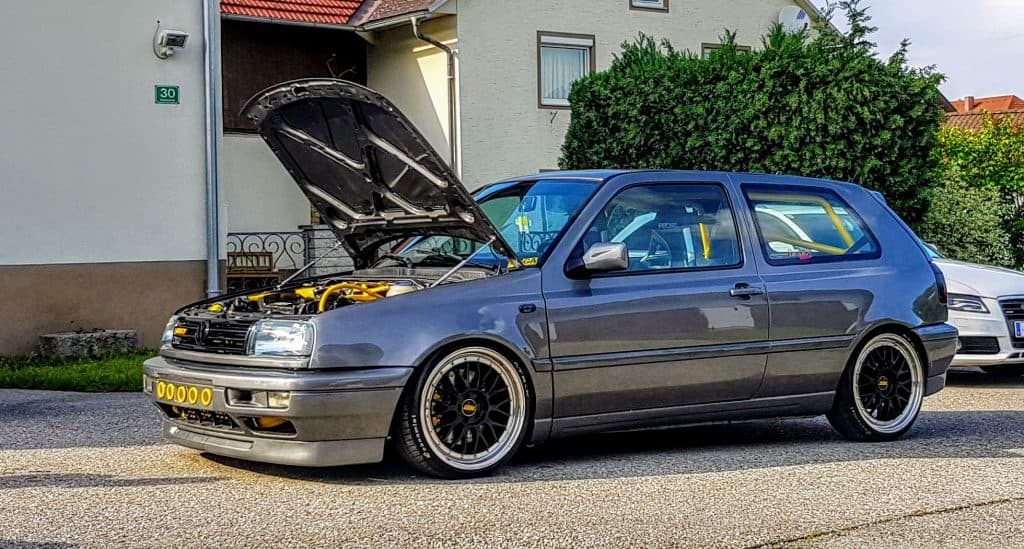 Now it is Running on 1.7bar with all thes settings 400HP Save, and there are no Problems and Turbo works well, full pressure is at 3500rpm. It's all tested on dyno run.
To the last, i have to say thanks to all the people who helped and especially to MaXpeedingRods.