Editor's note: MaXpeedingRods August activity,"Show and Tell Us About Your Car Building",which is in full swing. Photos about Robbin Wännström's car building and description. Did it catch your eyes? Give the post some likes to cast his vote.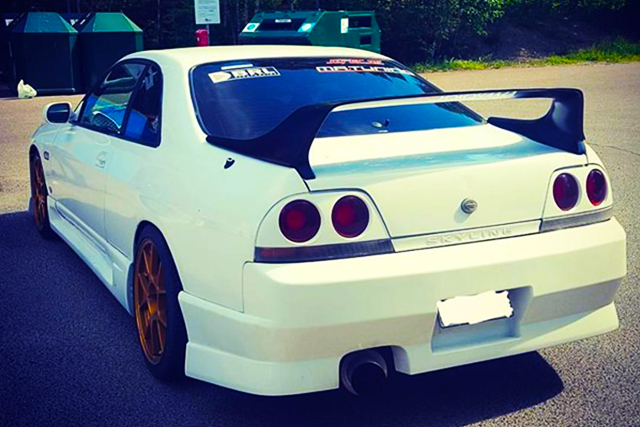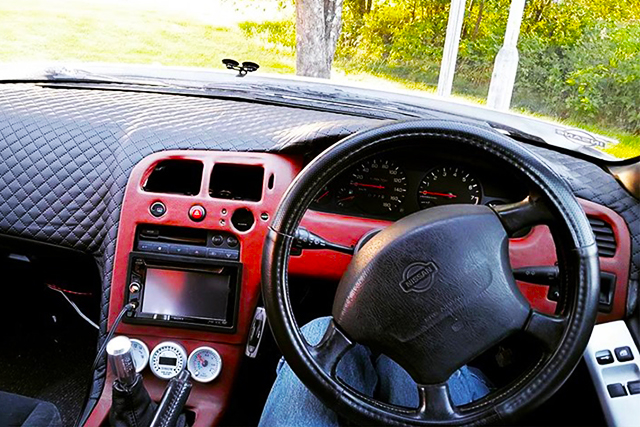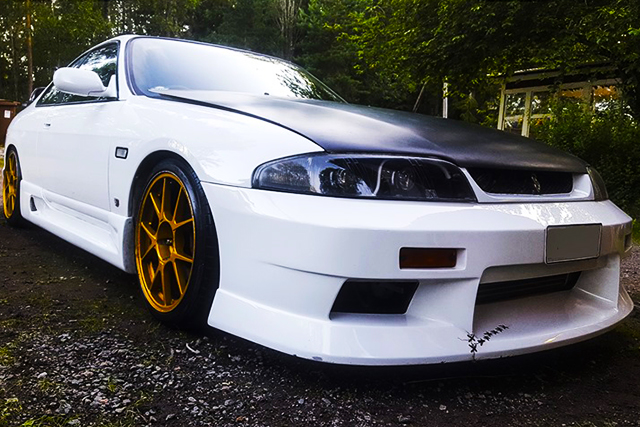 Nissan Skyline R33 GTS-T -95 Spec 1.5. Spec 1 chassie with Spec 2 engine.
Engine, Gearbox and Exhaust: Apexi Power FC. Blitz FMIC kit. 3″ Frontpipe. Mr Tuning 100 Cell Race Cat. Walbro GSS 341 Fuelpump. Red Ignition Coils from J-Spec.se. XTD Clutch Kit with Lightened Flywheel. SSQV Style BoV With Custom Adapter.
Chassies: MaxpeedingRods Coilovers. Red Strongflex.eu Differential and Front Lower Control Arm Bushings. HICAS Total Delete Kit from J-Spec.se. 18″ WedsSport (ウェッズスポーツ) Rims. Front Strut Tower Bar.
Interior: Starlight Headliner. Quilted Leather Dash and Headliner. Some Other Plastic Parts Covered With Brown Faux Leather. Modified Part of Dash to Fit Boost, Innovate Motorsports BBL and Voltage Meter. Turbotimer.
Exterior: Custom Headlights with RGB Devileyes and LED Strip with Turn Signal. Custom RGB Rear Garnish "Skyline" Text. Stickers on Rear Window.
Audio: Sony XAV-64BT HU. MTX RTC653 Speakers in Front Doors. Rockford Fosgate P165 Speakers in Rear Parcel. B2 Audio AS12 Bass in 45L Ported Enclosure. Zachry K1200d Amp. DLS 4 Channel Amp. Silent Coat Sound Absorber. Most of the audio stuff are from BRL Electronics (Except the Zachry amp).
Some info: Was hit from behind 2013, the insurance company wanted to wreck the car but i managed to get cash to buy the parts myself, so i saved the car and now it's used as some kind of show / daily summer car. Today i'm sick listed because of whiplash from the accident, and physical illness. So cars are like a treatment for me, however.. money is a problem thou. I recently bought a Honda CRX -89 that is going to be a SPL (Sound Pressure Level) build and MaXpeedingRods was kind enough to fix a nice discount on their coilovers for it. I'm very glad with their coilovers for my Skyline, so MaXpeedingRods were my first choice. Also, they are the only ones (As of right now atleast) that are willing to help me with my car building by giving me a discount so i can continue with the things in life that keeps me motivated :). Hope i inspired some of you, that is the goal with my Skyline build.