Tom Chilton collected an impressive haul of points during an action-packed Scottish outing for the eighth Kwik Fit British Touring Car Championship meeting of the year at Knockhill Racing Circuit (September 14/15).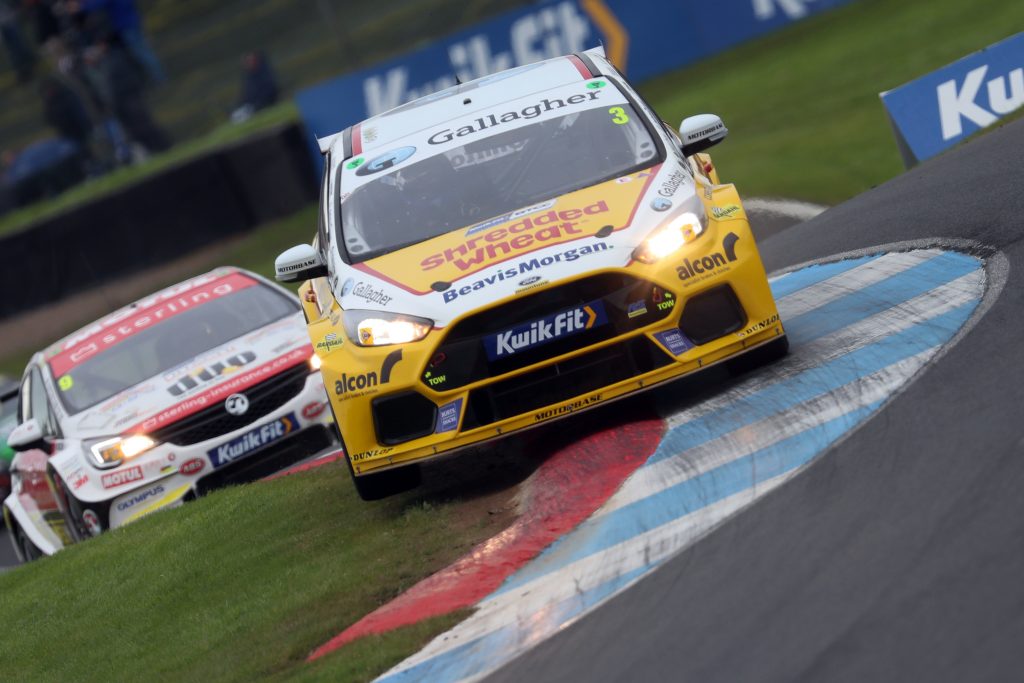 Tom Chilton was the biggest scorer of the weekend for the Motorbase-run squad, securing three solid top-seven finishes in the #3 Ford Focus RS.
Qualifying delivered a excellent bag of results for him. A superb flying lap by Chilton saw the Gallagher-backed racer secure a 2nd row start in P4.
A promising podium spot looked to be all but in the bag for Chilton who made a lightning start off the line. Taking Cammish for third with a bold move on lap 9, he settled the RS into position and was closing the gap to the race leaders before hitting loose gravel on the track shortly after. Bravely keeping the Focus on track, the slide dropped him down to 7th which he held to the flag.
Chilton's pace was evident once more in race 2, with the 34-year-old making up two places in the early laps. A mature drive from the Gallagher-backed racer was rewarded with a 5th place finish and another excellent haul of points to add to his collection.
The reversed grid draw dropped the #3 Focus back to P6 for the final race of the day. Running on the less favourable medium-compound tyre with 30kg on-board, Chilton defended hard against the lighter pack to eventually cross the line in P7, securing his third top-seven finish of the day and topping up the squad's points tally.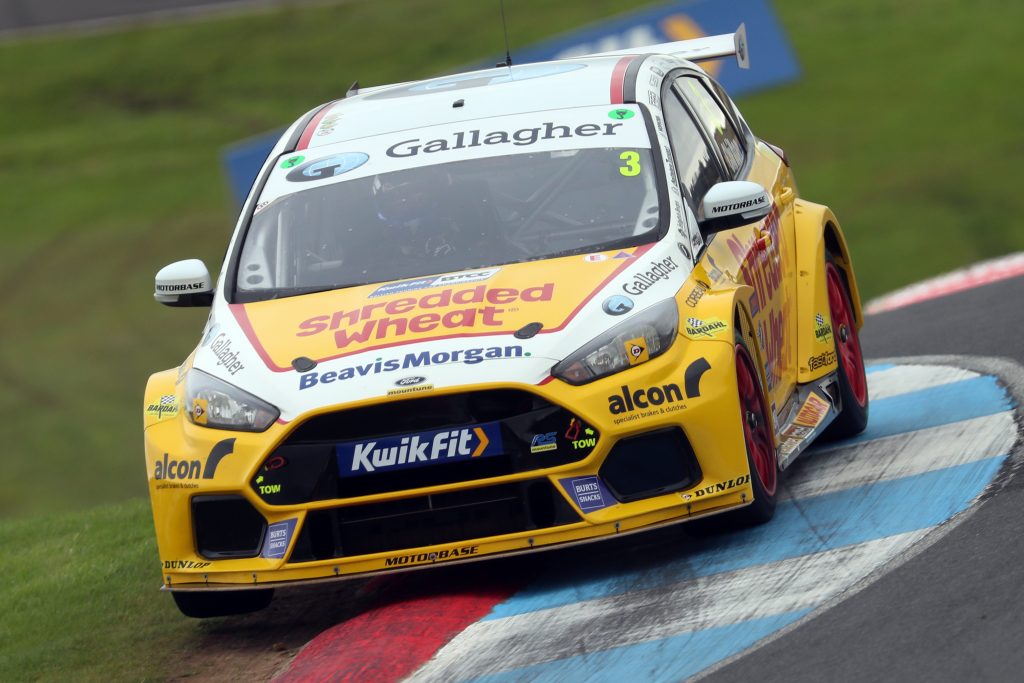 Team Manager Oly Collins:
"A strange weekend of what could have been. Tom did a great job in qualifying which we know is so important around Knockhill. He was then extremely unfortunate in race 1 when looking really solid in a podium spot. He managed to get 3 top 7 finishes which is a good weekend. Looking at who he was comfortably ahead of in race 1 who then went on to podiums in race 3 it frustrates you even more. But, that's the BTCC. It's fine margins between a great and a frustrating weekend.
"The team were amazing all weekend, and to get the engine change in such a short amount of time was incredible. They worked so well as a unit. Knockhill is always a tough weekend for the team behind the scenes. We also had really strong pace this weekend, the car was back to being a top 3 car, so lots of positives."
#3 Tom Chilton:
"We did a great job in qualifying to get P4 and I feel sure that we would have had a podium in the bag in race 1. I made a great move on Cammish to take third and then closed down on Jordan really quickly. We were the fastest car on the track at that time and absolutely flying. Just as I came over the crest of the chicane, however, I didn't know there was about a huge dump of gravel on the exit. It was like an ice rink when I hit it. I did well to hold it such a massive tank-slapper, to be honest. But that dropped me down to P5. I tried to make it back up on the closing laps with a move on Turkington, but it sadly didn't come off, he pushed me wide and we dropped back to 7th.
"I made a good start to get up to 5th in race 2, but then the tyre went off a bit and we couldn't really do much more. Race 3 with the medium tyre was hard work, so I'm really happy to come away with three top-seven finishes. That is a solid weekend. I'm happy with that, but a bit upset that we didn't manage to get that podium in race 1. We did a lot of hard work on the set-up of the car and it was working really well this weekend."
Team Shredded Wheat Racing with Gallagher remains 3rd in the Independent Teams standings and8th overall, with Tom Chilton having improved his championship position to 10th overall and 3rd in the Indy standings ahead of the penultimate meeting of the 2019 season at Silverstone on September 28/29.
RESULTS:
Qualifying: P4
Round 22: P7
Round 23:: P5
Round 24: P7