Team Shredded Wheat Racing with Gallagher heads to the home of British Motorsport this weekend for the penultimate race meeting of the 2019 Kwik Fit British Touring Car Championship season on Silverstone's National circuit (September 28/29).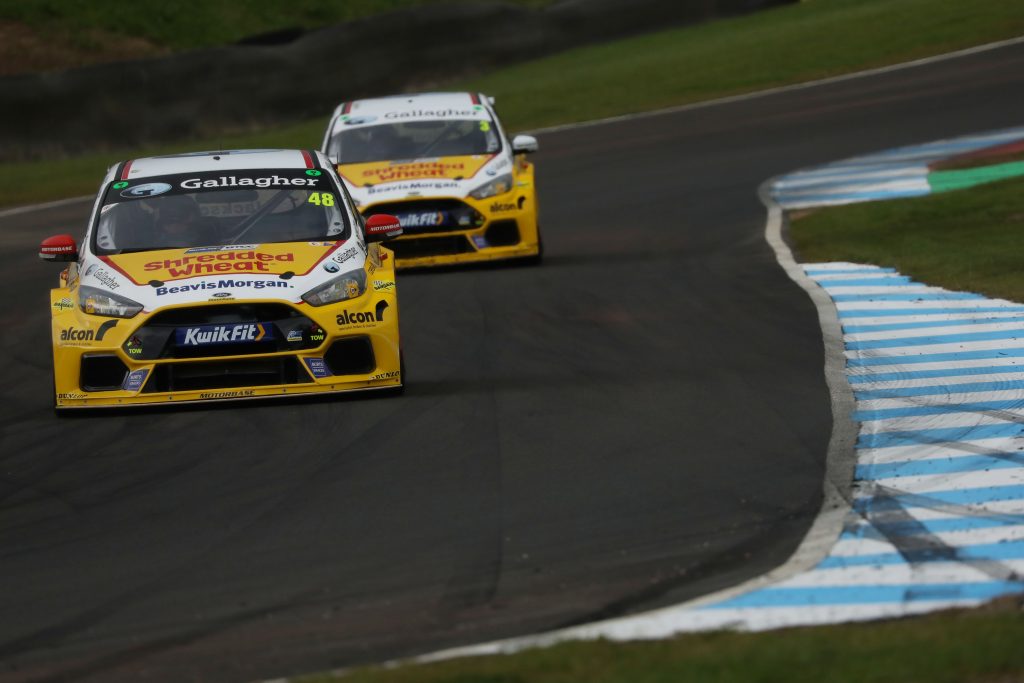 The iconic track has been a happy hunting ground for the squad's Ford Focus which has clocked up an impressive five victories on the 1.64-mile layout. Last season marked the team's most successful performance to date with an impressive Motorbase 1-2 in the weekend opener.
Tom Chilton leads the Team Shredded Wheat Racing with Gallagher duo's charge once more. Following a strong weekend of results at Knockhill just two weeks ago where he secured three, top-seven finishes on the Fife circuit, 34-year-old Chilton is eager for another solid haul of points as the BTCC reaches its climax.
Team Manager Oly Collins commented; "Silverstone has been a very happy hunting ground for us in the past. Especially last year with our one-two with the Focus RS so we're hoping for more of the same.
"We had really good pace at Knockhill last time out, and we have very little ballast going into qualifying so we're positive. But this is the BTCC and like Knockhill, it will be super close over the short lap. We're running the soft tyre as the option at Silverstone this time around. That could well upset the order a little, but looking at the weather forecast we might not get to see the softs."
#3 Tom Chilton:
"We were the car to have at Silverstone last year. We took a fantastic 1-2 in the first race. The field has moved forward so much this year. If I can get three, top-six finishes this weekend, I will be really happy.
"We're running the soft tyre this weekend which is great news for us. We're quick on the soft. I think the lap times will be a lot closer between the soft and prime tyre, compared to the hard option. So the racing will be much harder.
"The weather is looking quite unpredictable at the moment, but I think we'll do better if it rains. I still want to try and get into the top six of the main championship and top three in the Indy standings. I'm confident heading into Silverstone. I do think it will be one of our better weekends."
Rounds 25, 26 and 27 of the 2019 Kwik Fit British Touring Car Championship take place on Silverstone's National Circuit on September 28/29.