Team Shredded Wheat Racing with Gallagher signed off the 2019 Kwik Fit British Touring Car Championship season in memorable style with a return to the rostrum at its home circuit, Brands Hatch (October 12/13).
Closing off a rollercoaster season, the Kent-based squad made a welcome return to the podium with two Independent race wins, and an incredible five top-ten results during the action-packed triple-header season finale.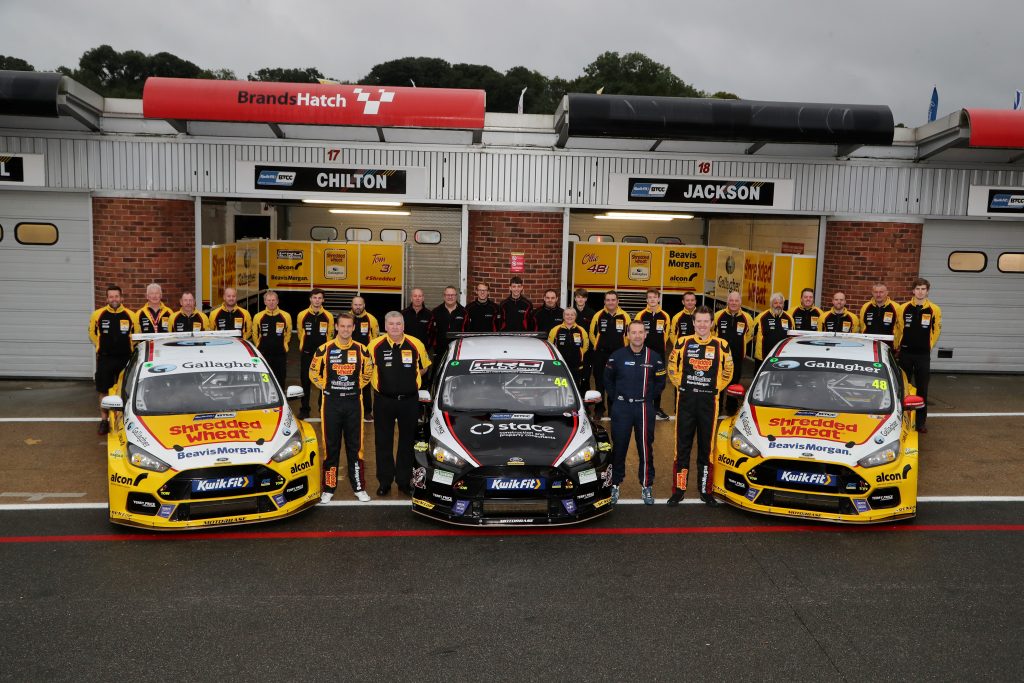 An expert on the Brands Hatch GP layout, Tom Chilton kicked-off his final race meeting of the year with a stunning drive from P19 to P3 in the weekend opener. Having struggled to find the perfect set-up in tricky qualifying conditions, the Reigate-racer made an inspired call to switch to wets under the safety car appearance. With the tyres coming into play as the rain fell in the closing laps, Chilton carved his way through the field with a flawless drive to snatch 3rd from Butcher as the pair charged across the finish line.
Having claimed his 4th podium of the year in race one, Chilton immediately followed up with another sterling drive in the #3 Focus RS. Avoiding an opening lap melee, the Ford battled hard against the lighter chasing pack to lead home the first-ever Motorbase Independent 1-2-3 in P5, securing his 4th Independent win of the year.
Regrettably, any hopes of a third rostrum appearance were cruelly dashed in race 3, with Chilton's race abruptly brought to an end on lap 2. Having made a promising start on the soft tyre, the 34-year-old looked to be in strong podium contention before a heavy rear-end shunt pitched the #3 Focus into a huge sideways slide into the gravel trap at Westfield.
Thanks also to an outstanding performance from Chilton and Jackson's stable-mate Michael Caine who claimed two further point-scoring finishes in the #44 Motorbase Performance Ford Focus RS, Team Shredded Wheat Racing with Gallagher ended its 2019 campaign as the highest points-scoring Independent team of the weekend – a fitting tribute to conclude its successful three-year partnership with Shredded Wheat.
Team Manager Oly Collins:
"A nice way to sign 2019 off. After a difficult qualifying on Saturday we started on the back foot, but it was a great performance from everyone today. The drivers were great, the team behind the scenes, and pit-stops, were spot on as well. It's always difficult in these conditions.
"The decisions were tricky all day with the weather being so changeable and that puts pressure on the engineers, mechanics, tyre guys, etc to make the right decision and get the job done. So coming away with some silverware and a brace of top ten results is good."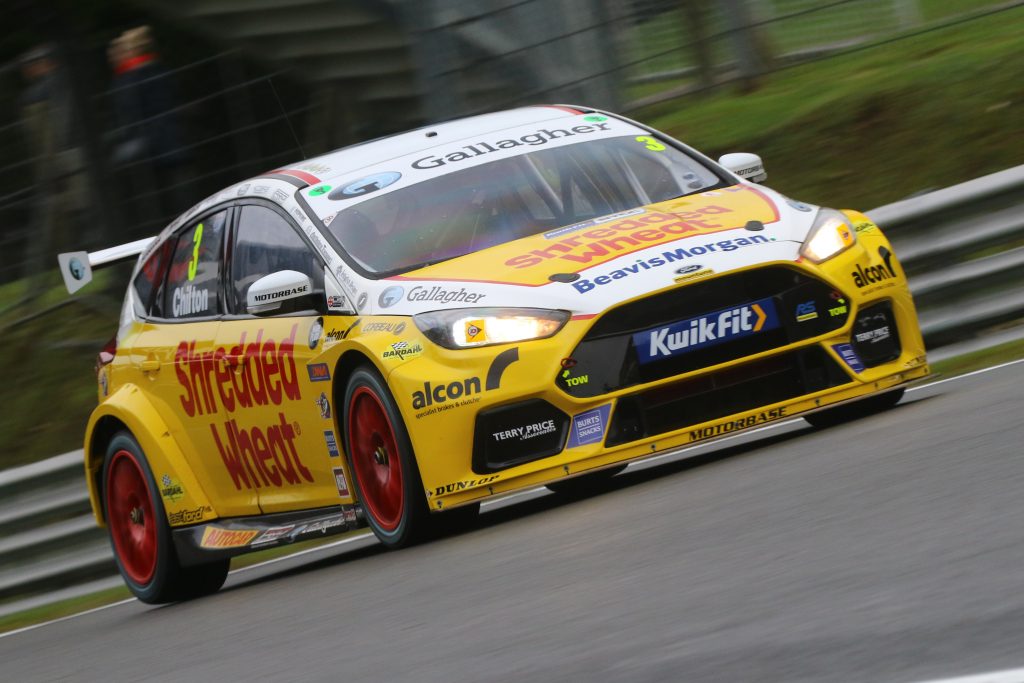 #3 Tom Chilton:
"We have lots of positives to take from race day. We went from 19th to 3rd in race one and got an Indy win and 3rd overall. I have to say what a great job the team did on the tyre change. I didn't give them any warning and they were epically fast. I literally called for wets as I came into the pits and they did so well and so quickly that led to our podium finish.
"Race 2 we had ballast on so it was a bit tougher out on track, but we did a great job. The reverse grid hurt us a little bit but I got a cracking start in race 3. My tyres were geared up to come into play later in the race. I was just starting to feel like my peak was coming in before Cook fired me off. I genuinely feel that we could have had three podiums this weekend.
"What was great in race 2 was leading home my team-mates Ollie Jackson and Michael Caine for an Independent's 1-2-3. That was a massive high. It's been a hard year for the team so that was a great result and I'm very happy for everyone at Motorbase."
Results:
Qualifying: P19
Round 28: P3
Round 29: P5
Round 30: DNF