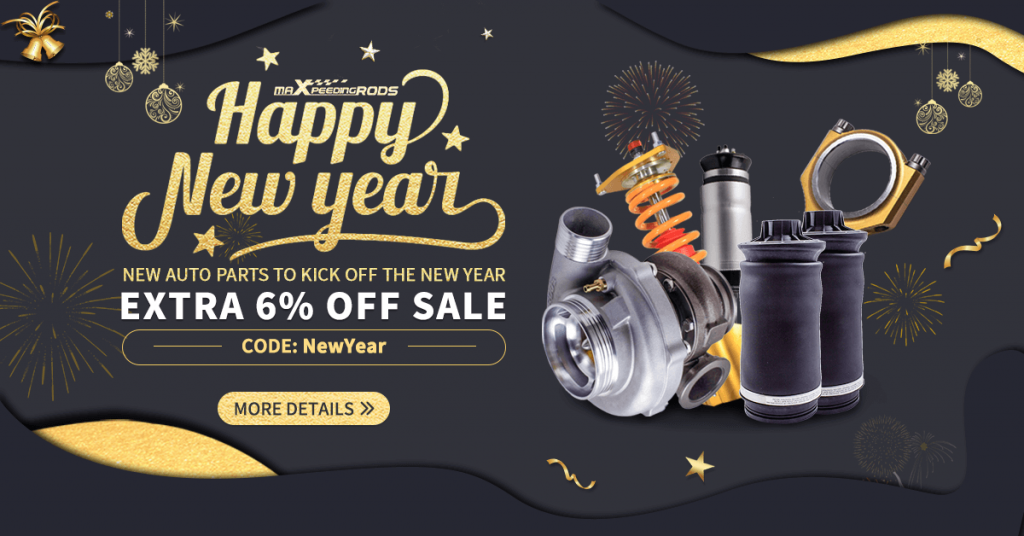 As we're closing off the year it's also a great time to close on some incredible sales. No one really knows what to do during that awkward period between Christmas and New Years, so you might as well shop—especially when there are some great deals going on.
Here at MaXpeedingRods we're launching all the reputable auto parts for all the best offers across the January sales and New Year sales, and curating the best savings just for you.
01 Coilovers
Get more life out of your vehicle for less. MaXpeedingRods coilovers have good maneuverability and high stability. A fast and affordable way to easily upgrade your car's appearance.
02 Conrods
Driven for Quality. Unique titanium plating process makes MaXpeedingRods connecting rods more competitive.
03 Turbos
Powering performance one part at a time. MaXpeedingRods will let car modification friends own the high quality turbocharger with the most affordable price.
04 Others
You need It, we have it.