Editor's note: Short runner design, CNC Aluminium, Unique cable adapter design, offer many ways of connecting Throttle Cable. MaXpeedingRods Brand New Electronic Throttle Body Assembly. It fits LS Style 4 bolt intake manifold (eg LS2, LS3, LS7, LSX) with cable drive with 102mm Throttle Opening.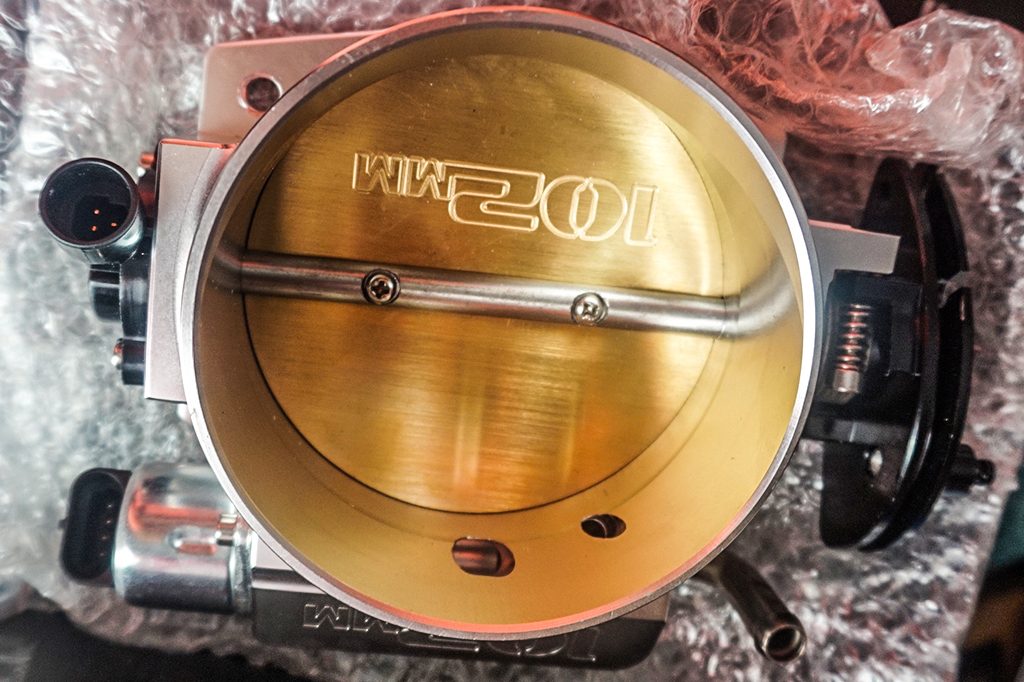 This week I received a package from MaXpeedingRods that I've anxiously been awaiting. I ordered a throttle body from MaXpeedingRods. Their website was easy to navigate through. Their was a search bar and also a drop down tab that showed all their products so if you weren't looking for something specific you could easily browse their inventory.
I live in Virginia and it only took three days to receive my throttle body from this company. They ship through the United States postal service and shipping was really fast, not the normal 5-7 business days. Once I received my package the presentation of their product packaged was outstanding showing they really care about their customer. The part was package with styrofoam and wrapped in plastic to ensure that no damage will be made to the part during shipping to my home.
Now that I given you a description of my purchase and shipping experience with this company. Now I can move on to the details and specifications of the throttle body itself.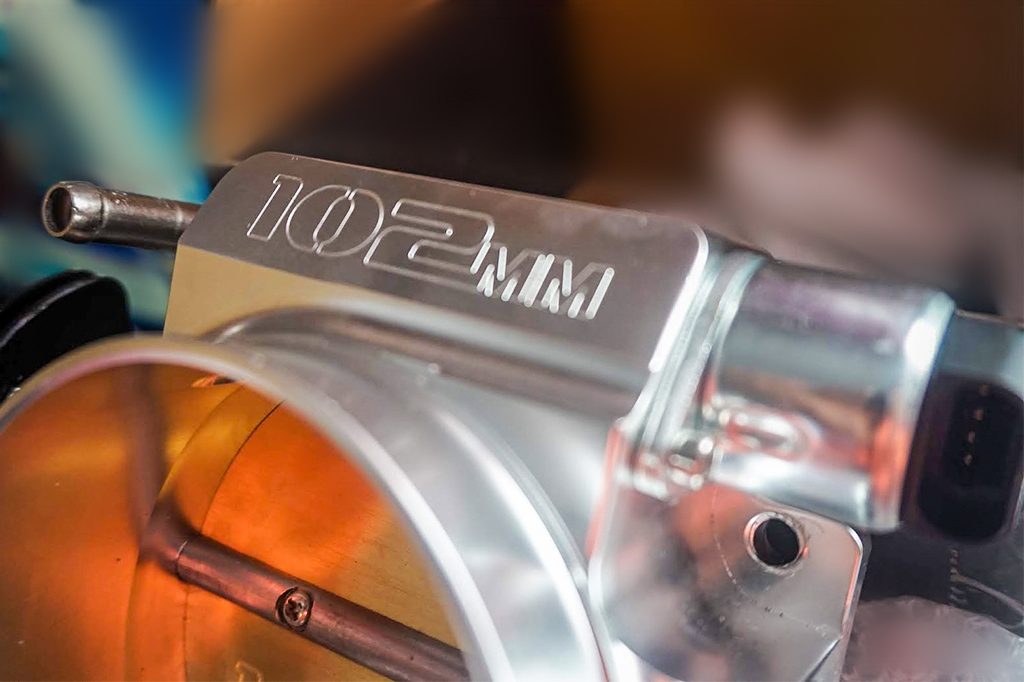 The throttle body is a aluminum 102mm with a chrome finish. It comes with all the mounting fasteners for easy installation. The idler air control valve (IAC) and the throttle position sensor (TPS) is also included with this throttle body. This is not a direct bolt on to factory intake manifolds. You will need to bore out your intake in order to have the throttle blade to open completely without contacting the original bore of your intake. So for all tbss and nbss intake users your stock bore is 87mm on these manifolds. I highly recommend taking your intake manifold to a professional to preform this service.
Other options for this throttle body is ls1 ls2 ls6 low profile manifolds or the fast brand manifolds that is sold with m a stock 102mm Intake manifold. Once my intake was bored installation was very smooth. All you need to do is remove your factory throttle body. This unit will have four 10mm fasteners that will need to be removed in order to remove the throttle body from the intake. Once i removed my unit I installed MaXpeedingRods 102mm throttle body and they provided me with all the fasteners to install the unit with a great fit.
Also, all the sensors are placed in the factory location for direct plug in. Reprogramming the TPS and IAC after installation was a quick and easy process making it so my vehicle wasn't out of service for days at a time. Quick throttle response and power is all received after installing this throttle from MaXpeedingRods.
I am extremely happy the all around service and performance of their product. Now that I have given you my experience and review with MaXpeedingRods throttle body.