Editor's note: This article is authorized by CaymanRotary. He spent almost 1 year do the reviews of MaXpeedingRods R-X8 coilovers and kept updating on RX8Club. From install to road test experience, then 100 miles update, 400 miles update…… no bragging words.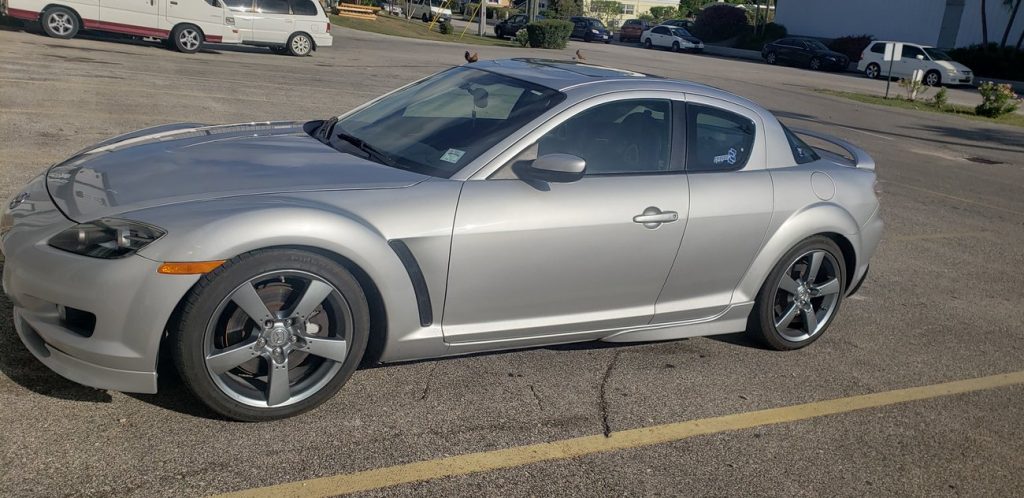 Well, I went and bought a set of MaXpeedingRods brand of coilovers. I've heard mixed reviews but I've not seen anyone post about these on this forum yet and maybe this will help people out if they are considering installing these on their car.
I will be installing them on Monday so I will be happy to update my first impressions and over time, update on how they are performing.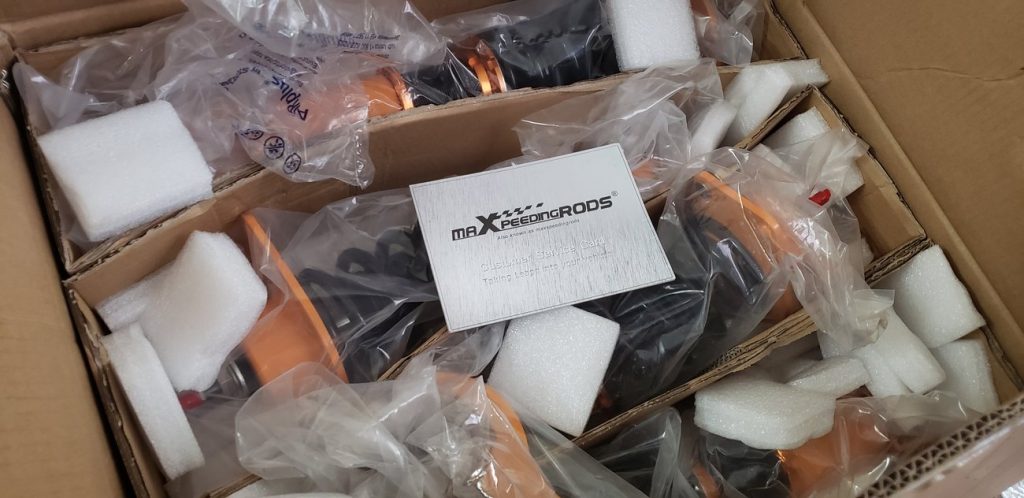 I'm just getting roasted for this install. I know these are made for street but I'm not taking my RX-8 out on the track. My car just needs something good enough for daily driving and to give the car a low look.
For my purposes I'm hoping these will work just fine. I did some research, it looks like all you need to do is use bearing grease on the pillow ball before install. They are going in the car as we speak so we shall see how it goes.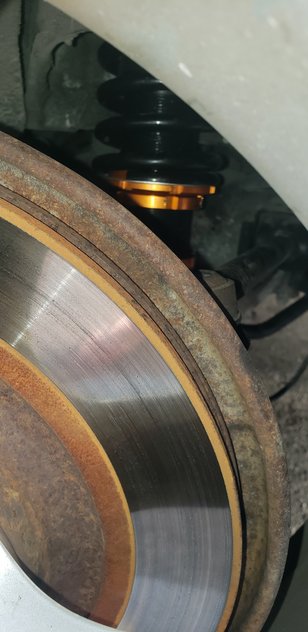 Well, coilovers are on and oh my God they made a huge difference! I do have one complaint they ride really stiff. There doesnt seem to be any way to adjust the dampening so I'm hopeful that they just need some time to break in. The rear feels softer than the front.
The car handles so much better and this is even before my wheel alignment appointment tomorrow! Overall, I'm quite impressed but this is just day 1. I'm hopeful these will last at least a couple of years then I will feel like it was worth the pain in the *** installing them.
But so far, first impressions, pretty astounded how good they make the car feel.
100 Miles update. So far, so good. No unusual noises, car still handles like its a brand new car. Ride is still stiff but I'm expecting them to soften as its driven. Still blown away considering I spent less than $300 for this setup, it rides far better than my newer RX8 with its stock suspension. However, the other RX8 I have is an automatic that I got for my Mom to drive so I won't be putting this suspension on that car. Instead, I will be buying a Moog suspension setup using stock springs for more ride comfort. My 6 speed manual though, these are perfect! Don't install if you don't like a stiff suspension setup.
300 miles update. The roads here are good until you go onto the side roads. Lots of bumps but the suspension seems to be coping. I am noticing some noises the coilovers are making but they are pretty muted and don't appear to affect their performance at all. Can still turn the wheel lock to lock with no noise. I will take the wheels off this week and visually inspect all 4 to make sure nothing fishy is going on with them. 300 miles in and still going strong.
400 miles update. Had coilover checked, front ones needed extra grease. Rears, no issue. I'm a little worried that grease seems to be necessary for the first month to ensure it wears in. Other than that, no bearing failures or anything, coilovers working amazing well.
1000 Miles update. After a few adjustments, noise has been mostly to completely eliminated. I have to say, still very impressed. Might even go so far as to say its a good product especially for the price. You are saving like 80% vs a good set of shocks. If you daily like I do and want to drop your car and have stiffer suspension, these seem like a great option.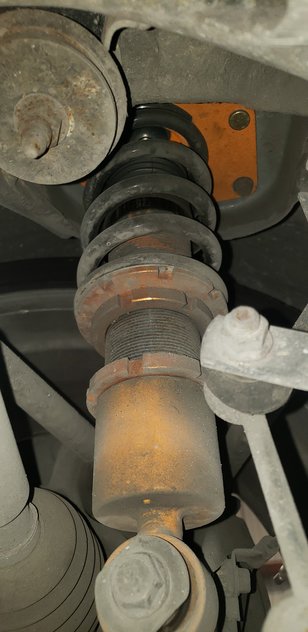 If they last me a year I'll feel as if it was worth it. Currently saving my pennies for a set of Tein Flex. I couldn't pass these up for the price, I just wanted to try them out.
On sale $300 and I was curious to see how well they worked. Actually pretty good so far. I have other upgrades I need to spend money on first so these are working quite well for the time being for my daily driving purposes. If I was tracking this car I would definitely have gone for something higher sport-performance one.
Alright, one year update! My car is on the lift due to the need to replace my clutch. Took some pics. Seem to be holding up just fine. Just a bit of surface rust on them and nothing else.
Almost ready to do a 1 year review. Amazing kit for the price. Keep in mind I paid just 340 USD for this kit. You save over $1000 vs Bilsteins so that's what made them so attractive for me. I have a strict budget on this car and had other problems to fix on it first. For the money, I would say they are totally viable.If you are in my shoes building a rat rod on a budget, they are absolutely perfect.