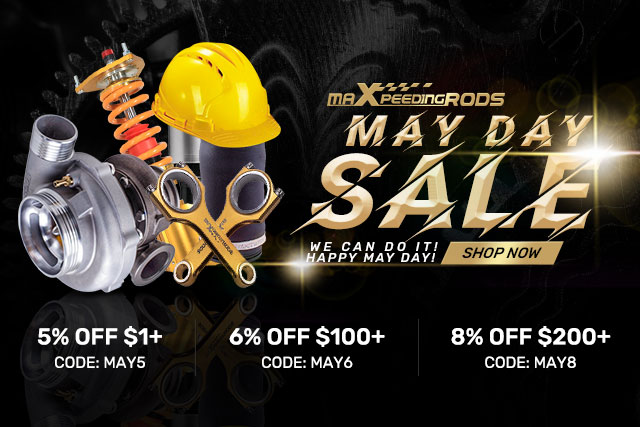 To celebrate the labor day coming finally, labor day sale 2020 of MaXpeedingRods are online on 5 website simultaneously.
There are many kinds of popular coilovers, turbos, conrods,Air Ride Shocks, Carburetor online with competitive price. UP to 75% off, limited time 5.01-5.31. What's more, buyer shops on maxpeedingrods.com, maxpeedingrods.co.uk, maxpeedingrods.de, au.maxpeedingrods.com, free shipping to local place.
What's more, to better service different customers from all of the world. MaXpeedingRods is on its way to build more sub-sites deticating to different country. In May, it.maxpeedingrods.com, es.maxpeedingrods.com and fr.maxpeedingrods.com are open to the public.