Tom Chilton's team,Team Shredded Wheat Racing with Gallagher produced a battling performance during the fifth Kwik Fit British Touring Car Championship meeting of the season, taking four hard-fought points finishes from a challenging weekend at Oulton Park (June 29/30).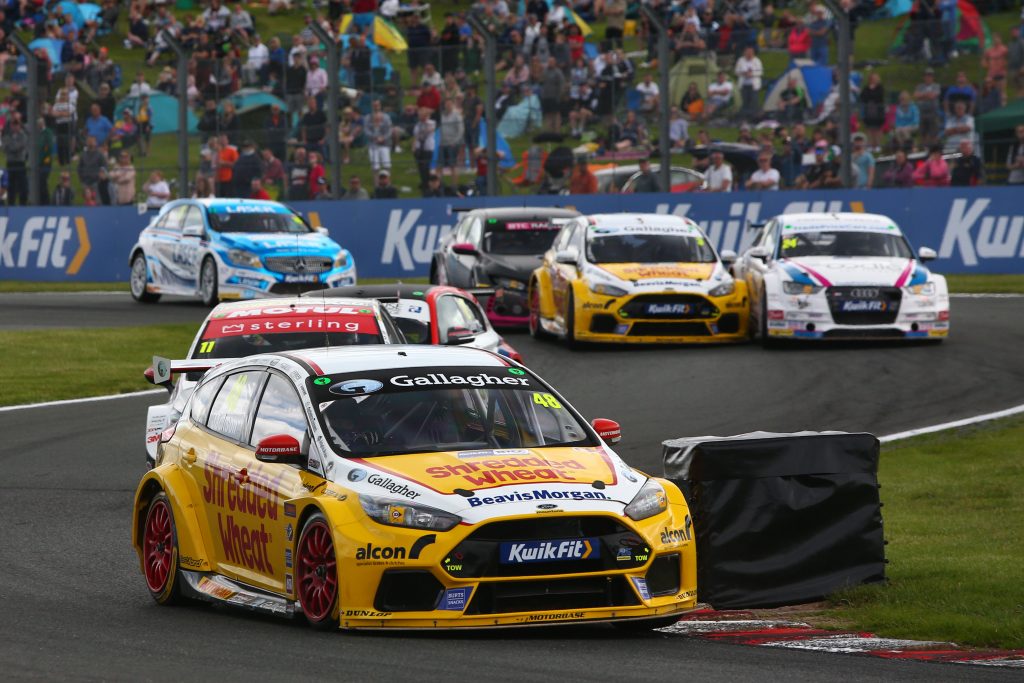 Saturday's qualifying session delivered mixed results for the Kent-based squad. Ollie Jackson secured the team's highest-placed grid spot in P12. Unfortunately, Tom Chilton struggled to hook up the perfect lap and was left frustrated in P14.
With a big task ahead of the Motorbase duo in the opening race, both Chilton and Jackson jumped up the order on the opening lap. Regrettably, Chilton's charge was cut short as he challenged Jake Hill through Lodge corner. Forced into taking evasive action to save the #3 Focus, the impact resulted in suspension damage to the Ford, hampering his pace for the remaining laps and he eventually crossed the line in P12.
A strong start to race 2 sadly failed to deliver the results it promised for the Independent challengers. Contact once more with Hill's Audi as the duo battled for position ended Chilton's race early, with steering damage on the #3 Focus RS forcing him into early retirement after just 6 laps.
Starting from the back of the grid, Chilton made a storming charge off the line in the final contest of the day. Taking 5 places on the opening lap, the Reigate-racer strategically played the long-game preserving his tyres before launching his assault. Making up an incredible fifteen places on track, Chilton weaved his way up through the order to take P13 as the flag dropped.
A post-race penalty and subsequent result amendment saw Chilton's positions promoted to 12th.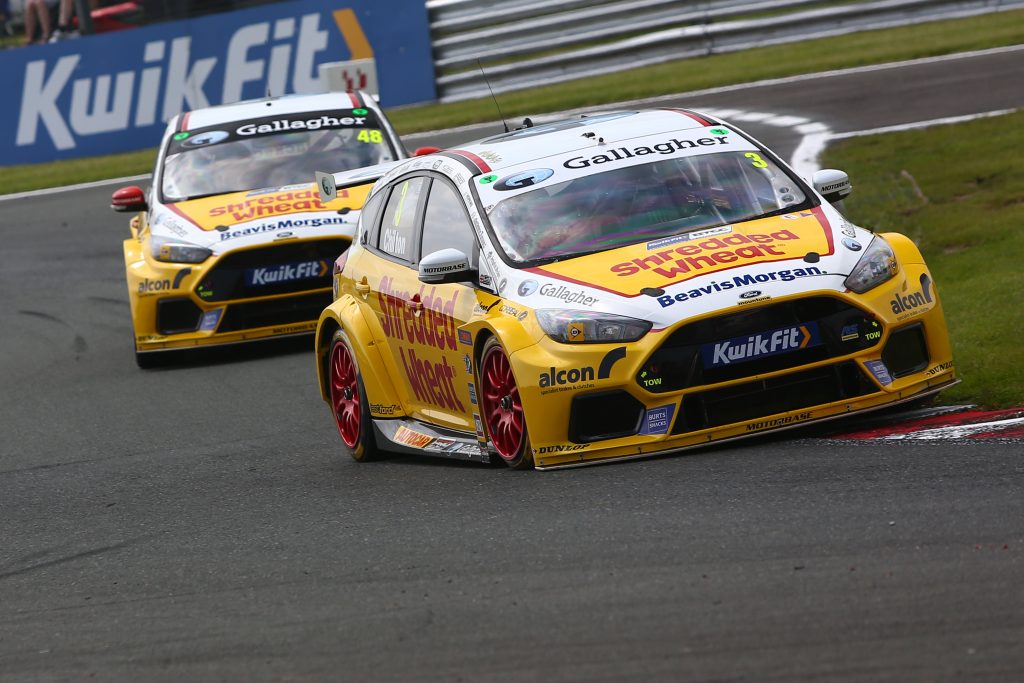 The weekend's results leave Tom Chilton sitting third in the Independent standings, and eighth overall as the Kwik Fit British Touring Car Championship enters its mid-season break. The Motorbase-run team is next on-track for the official Dunlop tyre test in just over two weeks' time, before returning to Snetterton circuit for rounds 16, 17 and 18 on August 3/4.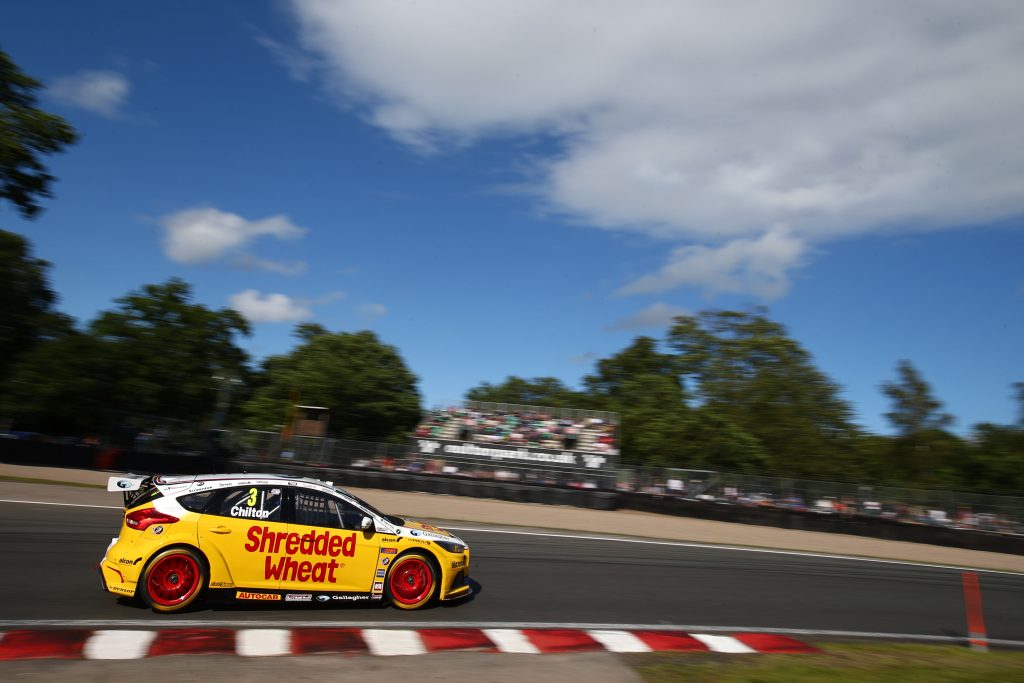 Team Manager Oly Collins:
"Ultimately a really frustrating weekend. Tom Chilton had the pace for better results but it wasn't to be. One very minor mistake in qualifying proved costly for Tom and we ended up just on the wrong side of everything on Sunday it seemed. Tom had minor but costly contact with Jake Hill in both race 1 and 2. Could have been a very different Sunday! All very small margins but we'll come back at Snetterton stronger."
#3 Tom Chilton:
"It was nice to be able to race in race 3 and go forward and not pick up any contact that was going to hurt me. I got a good start and then I settled in and waited for my tyres to come to me. My plan was to do my overtaking in the second half of the race. But then I get it full beans at the end.
"I'm gutted that we didn't manage a double podium like we did last year. I don't like to go into rounds and drop down in the championship standings but the contact in the first two races ruined our weekend. I'm happy we turned it around, and we learned a lot with the car. We've got some good ideas for our two-day test at Snetterton. We still need to figure out a little bit more on the car, but we've made a big jump forward.
"We're leaving Oulton Park with a much stronger package than we arrived with."
#3 Tom Chilton:
Qualifying: P15
Round 13: P12
Round 14: DNF
Round 15: P13* amended to P12