Editor's note: MaXpeedingRods August activity,"Show and Tell Us About Your Car Building",which is in full swing. Photos about Shae Bones's car building and description. Did it catch your eyes? Give the post some likes to cast his vote.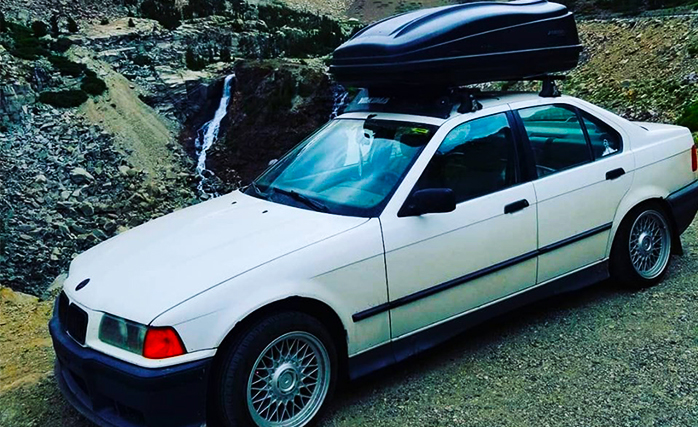 Hey, my name is Christian and this is my 3rd car and my pride and joy. It's a 1992 BMW 325i and I'm the 2nd owner. Currently sitting on stock billistien e36 struts. Swapped all the bushings out to condor speed shop solid bushings and solid ecs tuning differential bushings. Also replaced the front control arm bushings with semi solid condor bushings.
So far completely stock but planning on doing a engine tear down, bore and compete rebuild for high compression with a supercharger. I'm going to school so the plans have been pushed down the line until I finish automotive school. I would love a set of bags for my car if I won this contest. Took her across the entire United states and she held up beautifully.