Editor's note: How MaXpedingrods coilovers work on a SUV model such as a BMW 325xi wagon? Brennan Carvalho shares some first-hand user experiences in this article.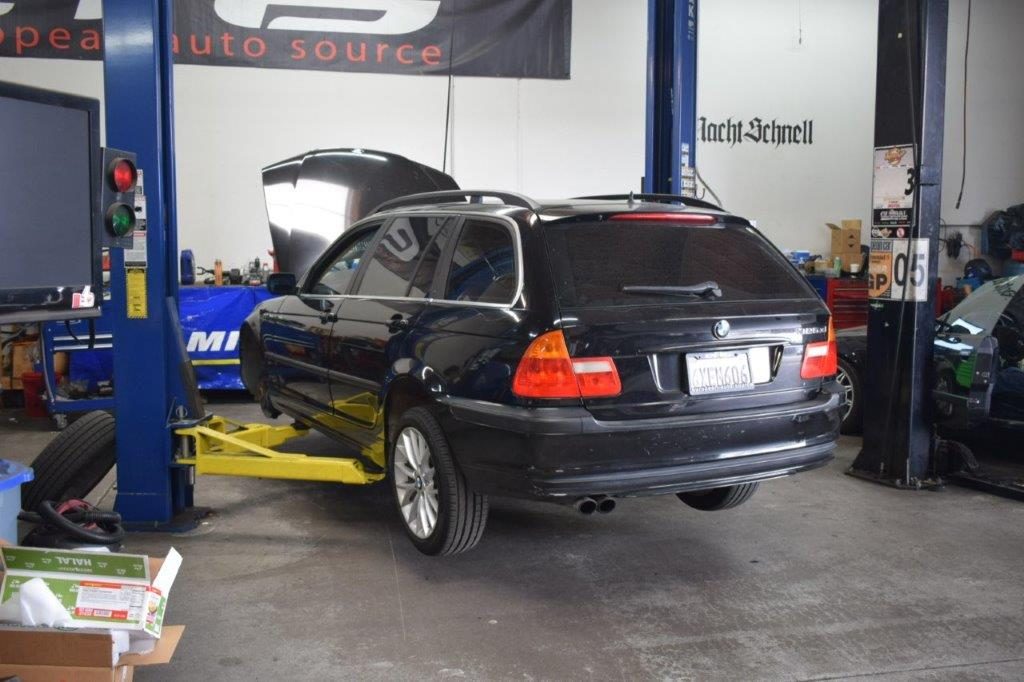 As a preface, I have been working with BMWs for several years in a professional capacity, and I've installed and driven on many different brands and levels of suspension on different cars from E36 to F80, including KW, BC, Tein, Moton, AST, ST, Ohlins, and so forth. I own two E46's, one being a turbo ZHP convertible on Fortune 500 Broadway Static, and my other being a recently purchased high mileage fixer upper Xi wagon.
Initial impressions of the MaXpeedingRods coilovers are good, just as good as any normal brand coilover. Great packaging, high quality materials, and everything feels and looks quality. Shipping was very quick to me in SoCal, about a day.
The coilovers in question are available at https://www.maxpeedingrods.com/High-Performance-BMW-E46-3-Series-98-06-Not-Adjustable-Coilovers-Shock-Absorber-Suspension-Kits.html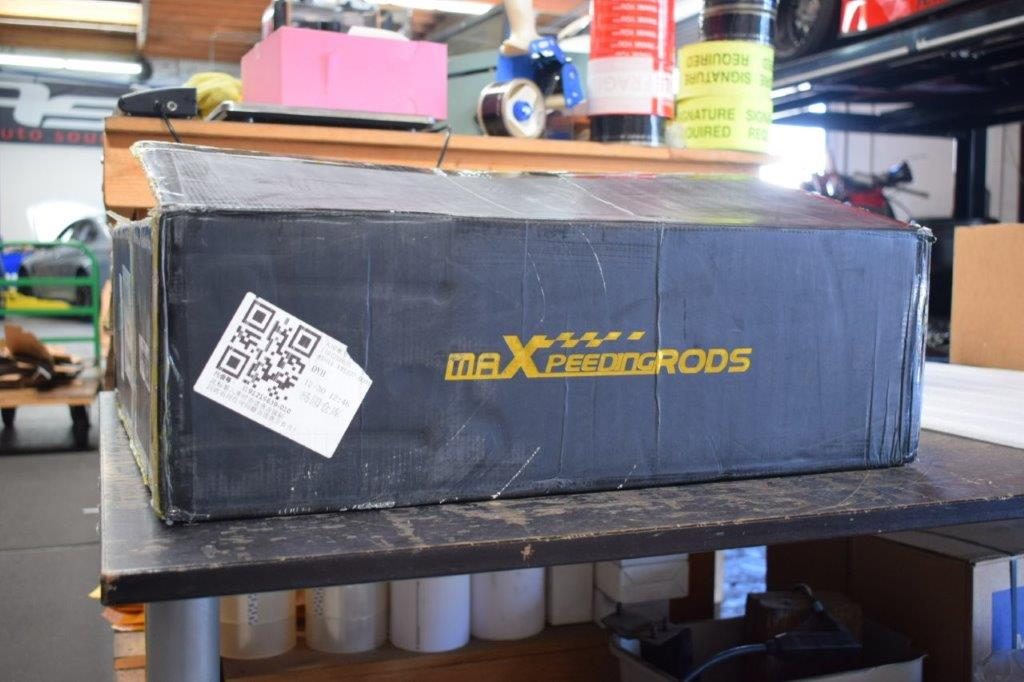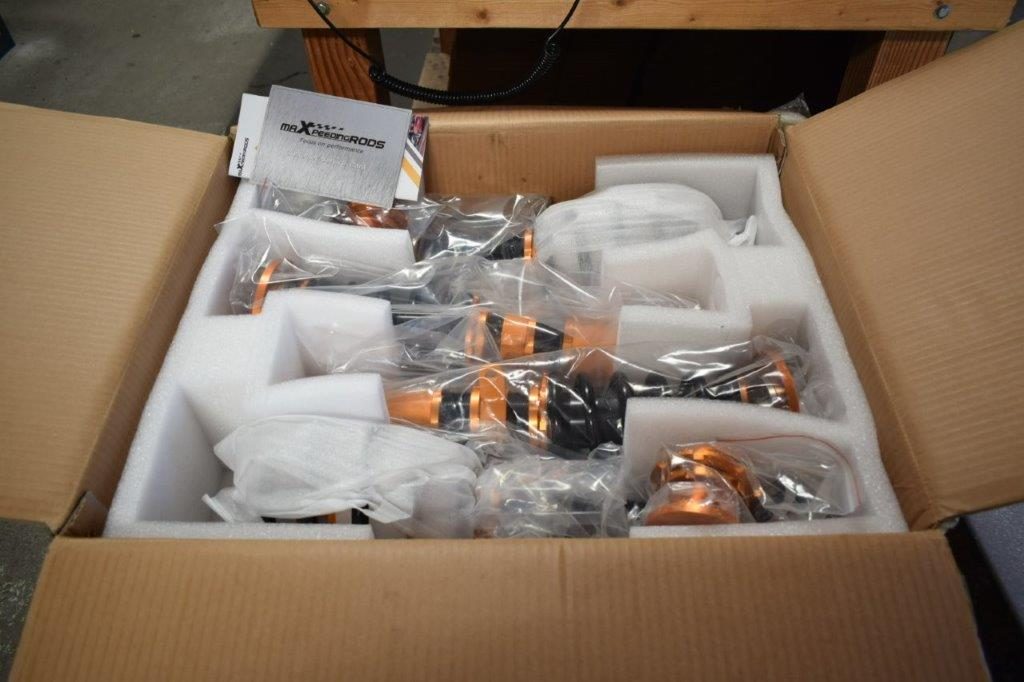 The method of front sway bar attachment is a little unconventional but it works well enough and actually eliminates needing shorter sway links like many coilovers require. The front allows for separate preload and height adjustment which I find very important. The rear coilover setup is somewhat standard and has an adjustable length rear shock, more on that later.
Install was about standard, though being an Xi had one difference. The factory Xi front strut has a notch in the front shock body in the area that inserts into the front wheel hub. This notch is to allow the pinch bolt to pass through. These coilovers did not have a notch, therefore the pinch bolt hole was slightly obscured by the coilover body. This was solved with a smaller diameter bolt as a pinch bolt with a nut. Not a big deal, and i believe this is Xi only. Everything else in the front was easy, and as I said this style of front sway bar attachment meant I did not need shorter sway links.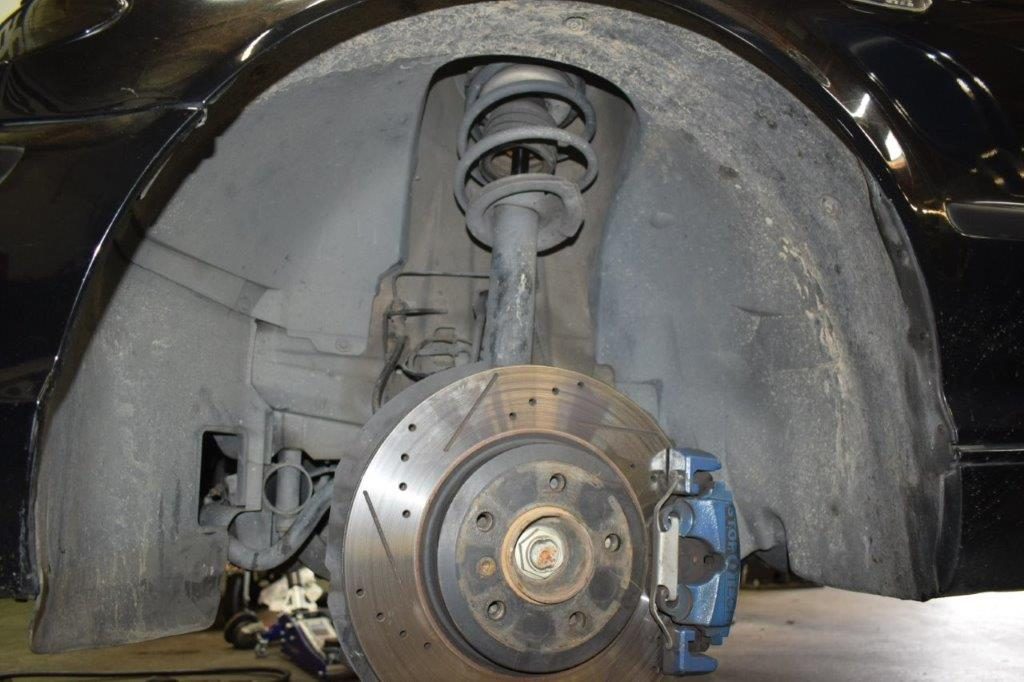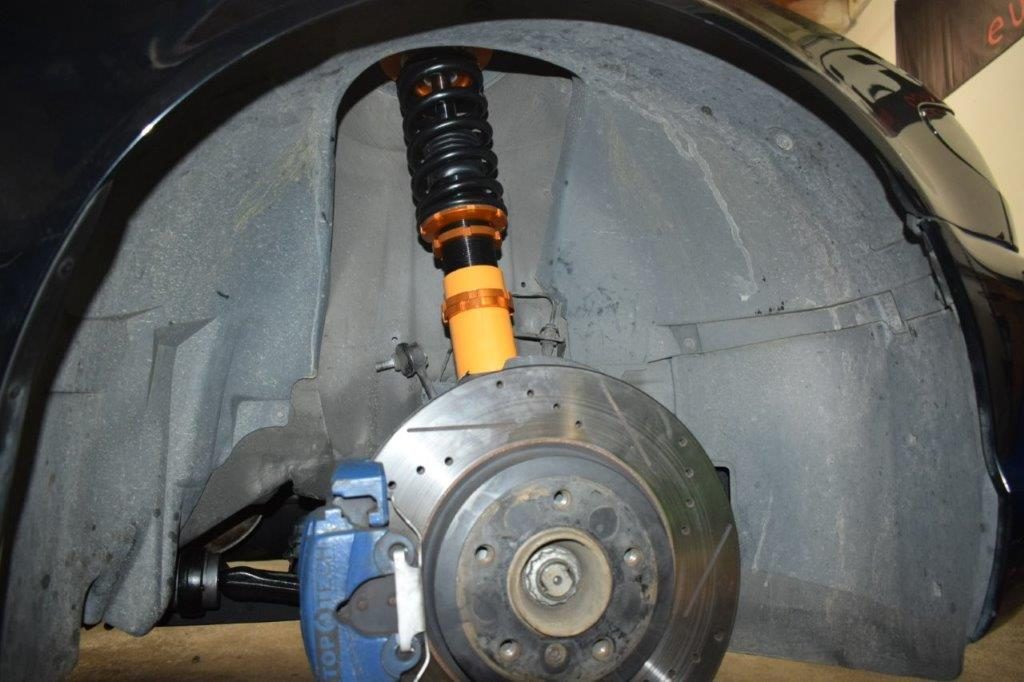 As for the rear, I have one issue. Some E46 coilovers have an issue when the spring perch is too low, that when the car is raised off the ground the spring can fall out and off the perch. The rear shocks have a length adjustment to prevent this issue, but they do not extend nearly long enough. At full length they are still much shorter than oem shocks, and to actually assemble everything the spring must be compressed so significantly that the rear suspension is as full compression before touching the ground.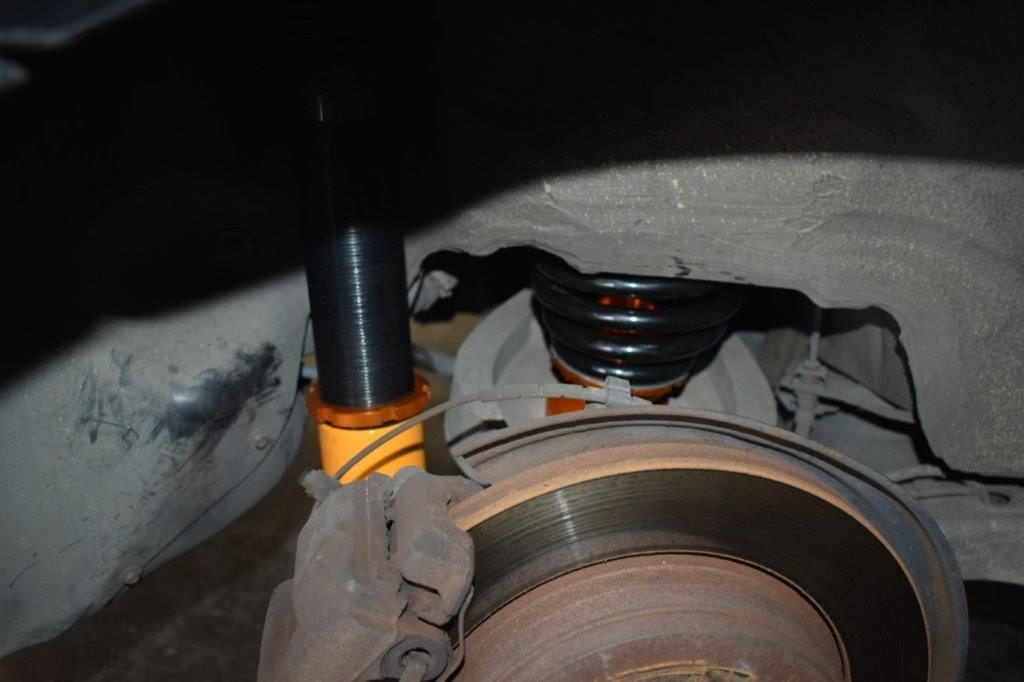 Reserved for driving impressions.