Editor's note: The auther of this article, Alexander Richrath, from Düsseldorf, Germany. Today he shares his 1990 Golf MK2 Turbo build which was installed MaXpeedingRods H-beam Connecting Rods.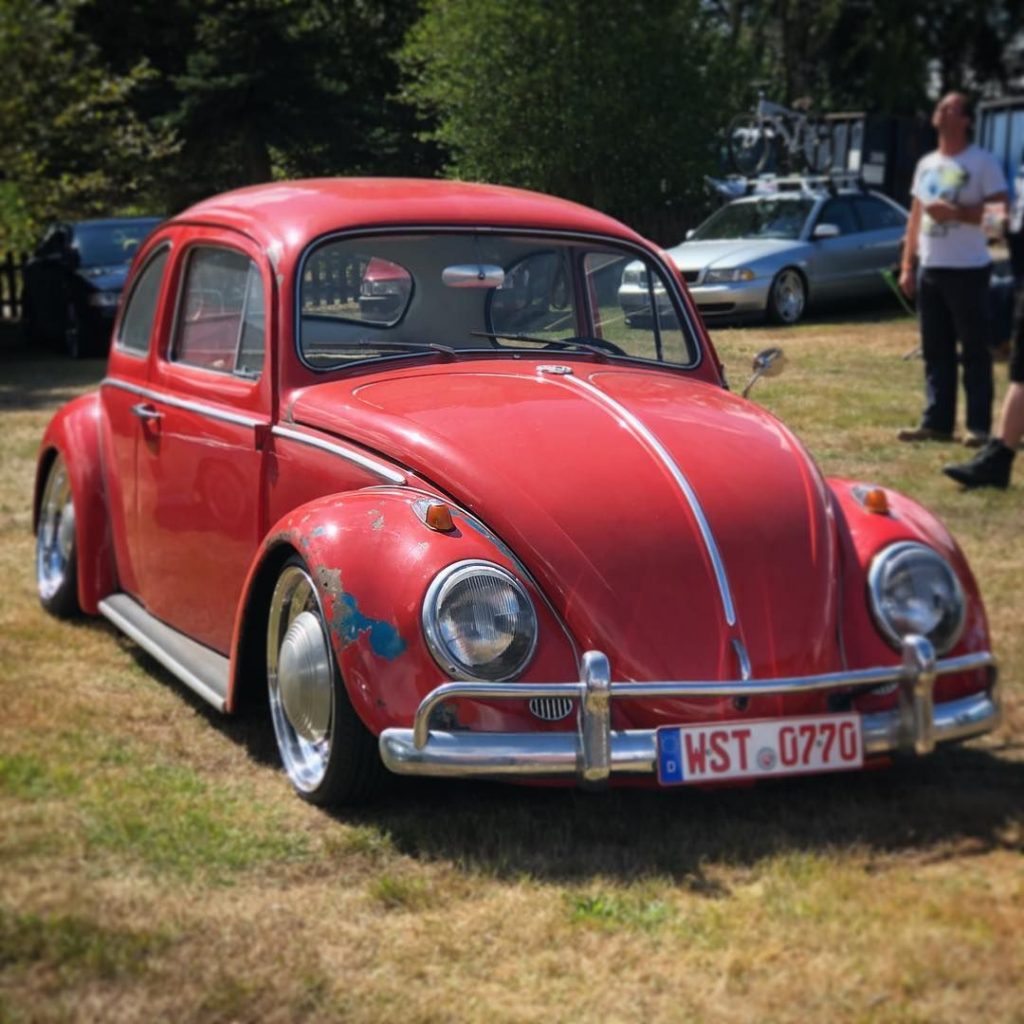 All my life I was attracted by cars. As a little kid I started to work on cars with my father. He had some 1960s Fiat 500's and we restored them. I am sure I was more a troublemaker than a helping hand.
I love oldschool cars, 60s to 90s were the coolest automotive years in my opinion. The cars have character, they are not just the next generation of some Model which was good in the past. In fact, in those years those milestones of automotive history were invented and released. But there is one thing I like more, and that is big turbos and lots of boost.
I was always looking for a BMW. I searched on all the internet, newspapers and could not find what I want for reasonable money. One day the owner of the MK2 wrote a message, I went down to Wuppertal, Germany and visited the old Lady which wanted to sell it. We negotiated and I bought the car.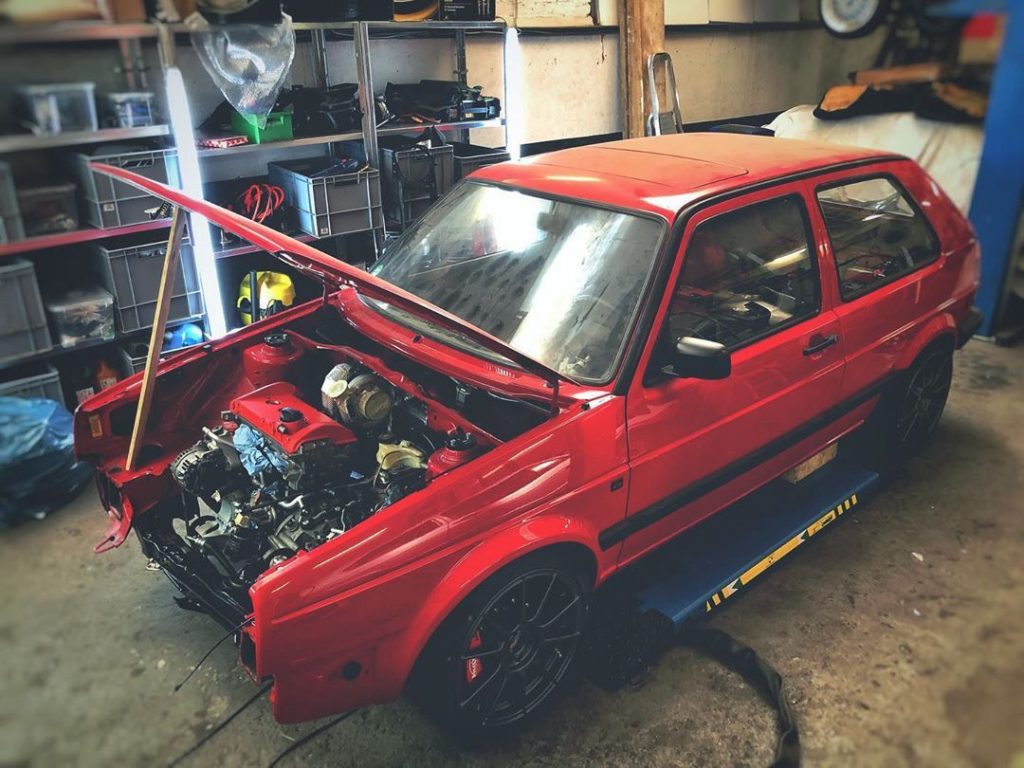 As a proud owner of a 1990 Golf CL 1.6 with 70 Horsepower I thought by myself "what the hell should I do with it". I washed it and parked it in my garage. Did not register it. A few weeks later, someone sold me an 1999 Audi A3, with an 1.8t 20v in it and the rest is history.
I pulled the 1.8 turbo engine out of the A3, scraped the Audi and did a complete engine rebuild. It was not just a rebuild, I made it a lot stronger. I wanted to bring the 1999 Engine in the 1990 Golf and wanted to not just jump from 70 horses to 150 horses, but to go about 500+ horses. I'm not a technician, but I thought it would be a nice project and I could learn so much about cars.
The Setup:
– Clean, new bored and honed block
– Clean, measured and honed head
– n/a cams
– MaXpeedingRods connecting rods with ARP bolts, honed and angled
– Wiseco forged pistons
– T4 exhaust manifold
– Holset HX 40 Supercore T4 Turbo
– Custom intake manifold
– 850cc Siemens Deka Injectors
– Bartek Upgrade Intank Fuelpump for up to 700 HP
– 60mm pressurepipes
– 90mm intakepipes
– PTB-Racing 2 Disc Clutch and CNC made Flywheel
– 02M-DRW Diesel 6 Gear Gearbox with an Peloquin Diffenrential
– Custom Wagner Competition Intercooler
– Custom Axles
– H&⭐ Swaybar-Kit
– Autec Wizard Rims with 205 / 40 / 17 Nankang NS2-R
– Breaks: 330 x 28 mm 4 pod breaks in the front, 226 x 10mm 2 pod in the back
– ST X⭐A Coilovers and many, many other things!
Right now, it is still not ready to go. Some pipes, some hoses, the ecu and some wiring has to be done. I hope to get it on the road in 2020.