Editor's note: Are MaXpeedingRods connecting rods balanced as we claim? In this article, Emir Kurtovic(Channel: driving 4 answers) test this out and weigh MaXpeedingRods Toyota 4AGE Conrods. Read more to get the answer as well as other features of the rods.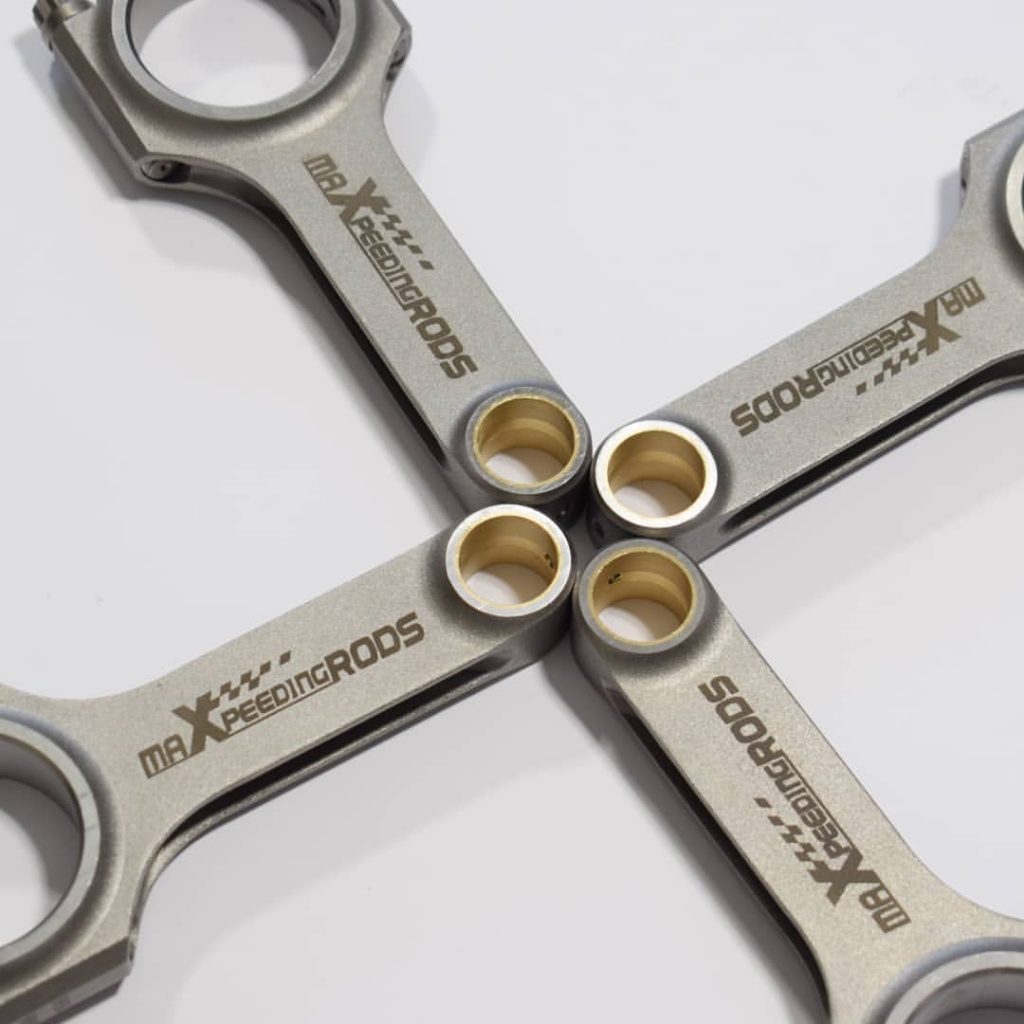 So I'm starting a new chapter and I'm building a turbo 4AFE engine. I'm calling the build Project Underdog and it will be a pretty advanced build that will try to make the most of modern tuning technology. The first ever integral part of this engine build has already arrived and I decided to do an unboxing, review and give you my first impressions of the MaXpeedingRods connecting rods that I will be using. Although my build is a 4AFE engine I will be using a more beefy 4AGE bottom end to create a boost-proof engine.
When it comes to MaXpeedingRods forged aftermarket connecting rods, I have to say that my first impressions are very good, especially when you consider the almost incredible price of these rods. But despite the "too good to be true" price I am confident these are some very serious connecting rods that are just as good as the vast majority of other aftermarket connecting rod options on the market, even better than some, and only second to truly high-end extreme racing application rods.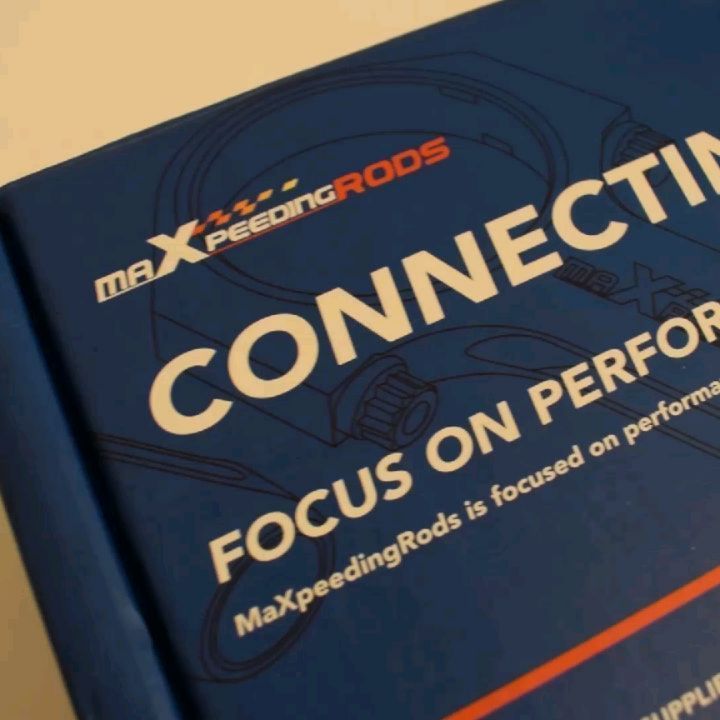 These rods are made from 4340 steel which is the material of choice for every serious connecting rod. MaXpeedingRods even has a TUV certificate which proves the rods indeed are made from the very strong 4340 alloy, so you can rest assured you're getting some serious bang for your buck. But there's more good news as all MaXpeedingRods connecting rods come standard with genuine ARP 2000 bolts, which can be upgraded to ARP L19 at an extra cost if you want to install these into a more extreme engine build. They also feature bronze small end bushings with an oil groove and chamfered oil holes which is a good thing for durability and reliability.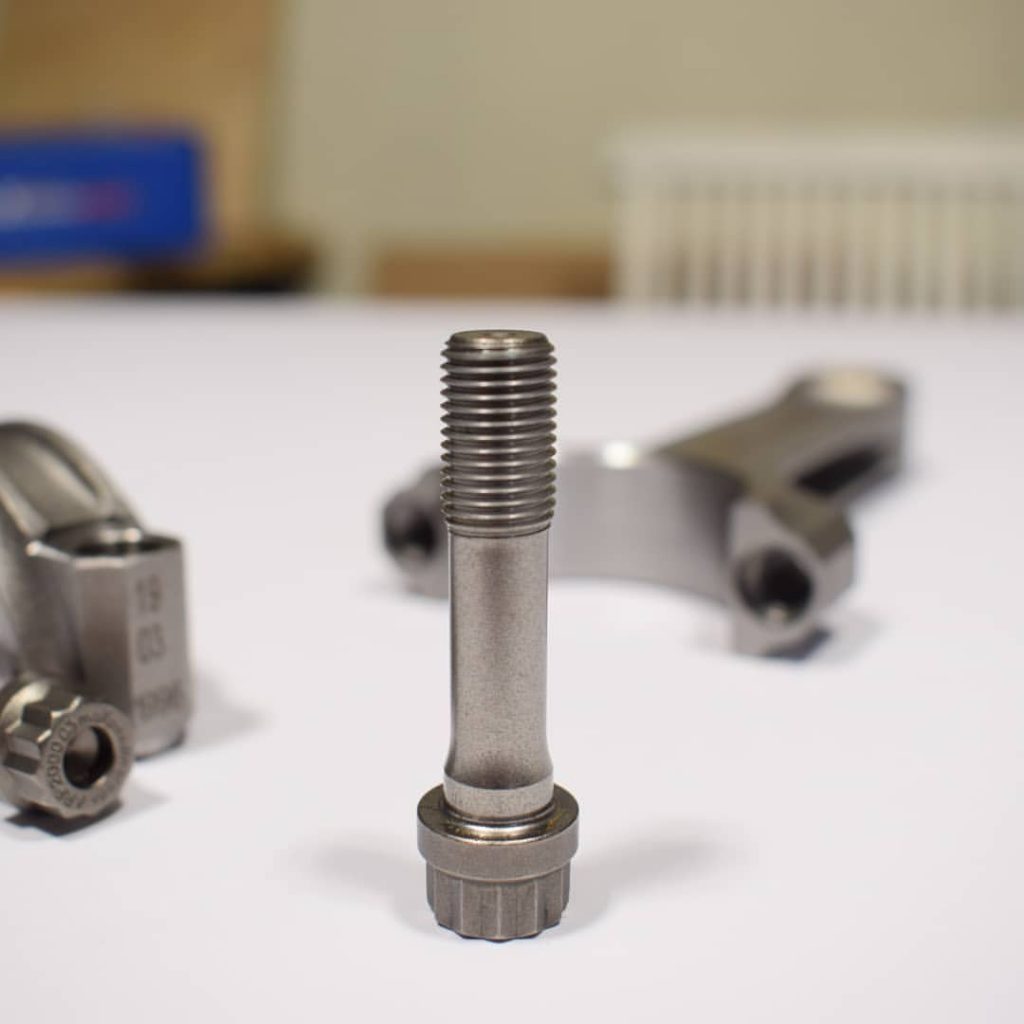 The manufacturing process
The manufacturing process of the MaXpeedingRods forged rods starts with the forging itself of course, which is done using drop forging method at very high temperatures. This is followed up by precise CNC machining and a multi-stage heat-treatment process. The rods are finished off by shot-peening them for an optimal surface finish and laser etching the logo.
To assure quality each rod is sonic-tested, X-rayed and magnafluxed. The manufacturing process I just described is pretty much the same for any serious aftermarket forged connecting rod and ensures a product capable of dealing with the increased loads of high-performance engines. The only difference is that MaXpeedingRods cost a lot less than their counterparts, despite being made the same way and from the same materials.
So what's the catch? I think the catch is that there's no middleman, you are buying rods from the source factory instead of from a company that imports the rods and adds a profit margin that ends up being paid by the end-customer.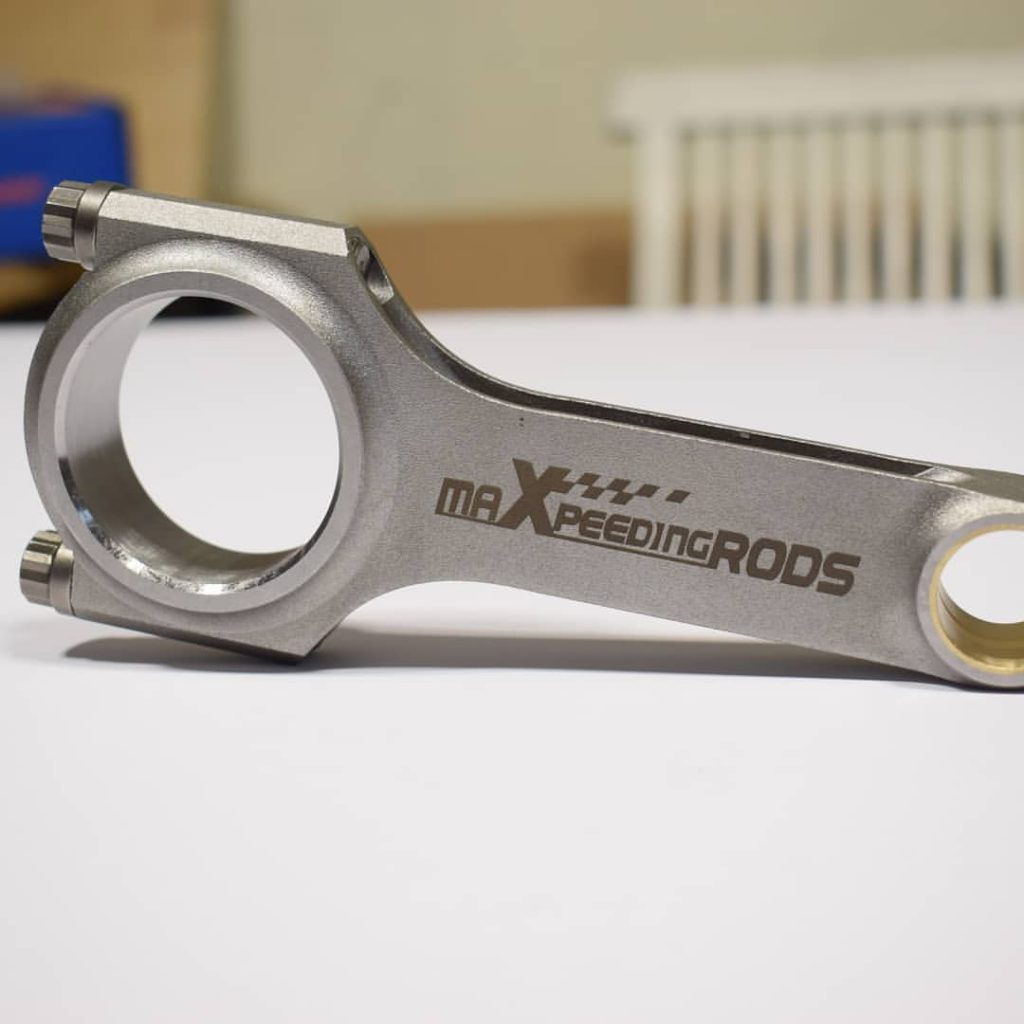 The balance
MaXpeedingRods claims their connecting rods are balanced to within 1 gram of each other on their website. I decided to test this out myself and weigh the rods. They came in with the following weights: 461, 460.3, 460.4 and 460.5 grams. So they were within 0.7 grams of each other, even better than MaXpeedingRods promised.
The negatives?
Honestly, I'm having a hard time faulting these rods. They are rated at 600-800 hp and although I don't believe in horsepower ratings I am confident these can handle a lot of power and abuse and should be more than enough for my 300 horsepower target. I did find one minor thing I didn't like, you might call it nitpicking but I found two very small minor potential stress risers on the rod cap near the bolt and one edge of the rods. The chances of these actually being a stress riser are extremely low and if you want extra peace of mind you remove these small rough parts yourself with a file or some sandpaper and about 2 minutes of your time. As I said, a super minor thing but still something I want to draw attention to.
All in all, I have to say that my first impressions of the MaXpeedingRods forged connecting rods are really good and I'm positively impressed by the rods. Of course, the real test will be once I install these into the engine and we start the engine and crank up the boost. I'm pretty sure there will be zero issues but I'll leave my final judgment until I have factual evidence and can safely say these are an incredible bang for your buck.
If you want to know more details about Project Underdog, there's a link to driving 4 answers channel.
Enter to MaXpeedingRods website to get a big discount of this rods or other auto parts by using codes:
5%Blog——get 5% off any purchase below 250USD.
8%Blog——get 8% off any purchase over 250USD.
PS: those codes apply to four sites maxpeedingrods.com, maxpeedingrods.co.uk, au.maxpeedingrods.com, maxpeedingrods.de.
Source from: MaXpeedingRods connecting rods unboxing and review