Editor's note: In today's review article, our friends Kenny Howard will take you through the accurate and thorough review on MaXpeedingRods Volvo Rods. I really like his dry humor which doesn't seem intentional.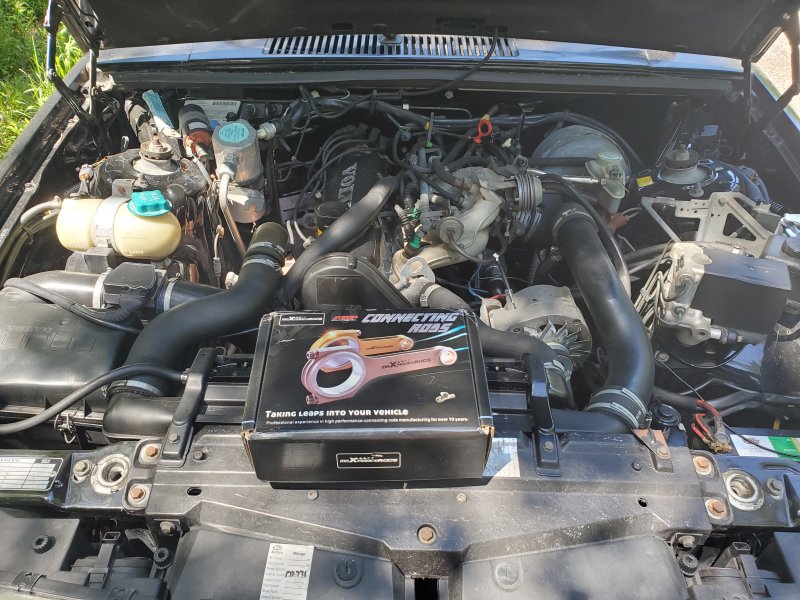 The folks at MaXpeedingRods reached out to me to gauge interest in testing some of their products, in this particular case, a set of their volvo drop-in rods.
I've used similar connecting rods with great results in the past, so I have high expectations for these rods as well. Still trying to track down a suitable engine to install them in, so I can swap out the tired old engine in Project BPU.
Quick deets: ARP hardware (the normal 3/8s bolts), stock big end width (piston steered), H-beam gnarliness.
They say pictures are worth a thousand words, so I shot a video of the unboxing, which is probably predictably awkward since it was largely stream of consciousness. It's on my youtube channel and can be found here (watch me handle my rod!):
The box itself took a little beating in shipping, it also went to the wrong address. This happens to me on a fairly regular basis actually, so much so that I have the guy's number and we contact each other when we get the wrong stuff. Apparently in the morning shuffle it's easy to mix up hall and chase.
Everything inside though was packaged well and no worse for the wear; this is nicer than some other rods I've bought in the past, that will essentially show up tossed in a generic cardboard box and wrapped with that wax paper stuff. There's an installation guide with torque specs in the box. (which is also nice, although I'm sure I'll lose it and have to google the torque specs later on as always seems to be the case for me)
I haven't verified if the big number is the weight of the rod, or just a serial/day code (seems more likely) but having that on there is nice when you don't have any other external markings to indicate cap directionality. If you look at the bearing tangs, that'd keep you straight as well, but in the heat of combat, sometimes those details get lost (or, if you take an engine apart and just pile the pieces up in a box for later viewing…. not that I've done that….)
The rod bolts standard looking arp fare, except they have the company's name stamped in the bottom as well, kinda cool if you're into that.
So yeah, they look good, can't wait to get em in an engine for the black wagon, they'll complement the power goals nicely. It's been a position of mine for a while now that anyone shooting for power over 300hp, rods should be upgraded. The cost point is increasingly outweighing the risk these days when engines aren't a dime a dozen in the junkyards anymore, and options like this are inexpensive enough that it should be a no-brainer.
Do keep the steering in mind when ordering rods (esp if you're getting aftermarket pistons), we had that guy on FB recently that bought rods and pistons from Sten (or somewhere over there), and they were stock dimension rods, and pistons that were not set up for piston steering, chewed the bearings and rods up iirc pretty much on the first start.
Another part of the deal that may be beneficial to all is a coupon code for 8% off orders, that code is "linuxman". May not be a huge value right this second because their May discount is also 8%, but perhaps you can stack the two codes. I may go try that real fast: Mmm sadly no, you can't.
The listing for the rods in this review is here:
https://bit.ly/3aDvdBh?tracking=linuxman
Anyway, great looking stock replacement rods with good fitment and a good pricepoint.