National Name Your Car Day every year on October 2nd encourages a special commitment to your cars. Our cars do a lot for us and if you think about it, a lot of us spend more time with our cars than we do most humans. They are always there for us whenever we need them and we take such good care of each other. So why not take the time to choose a good name for your daily companion On Name Your Car Day?
MaXpeedingRods wants to encourage you to share these names with us and give those four wheels a fun gift in return.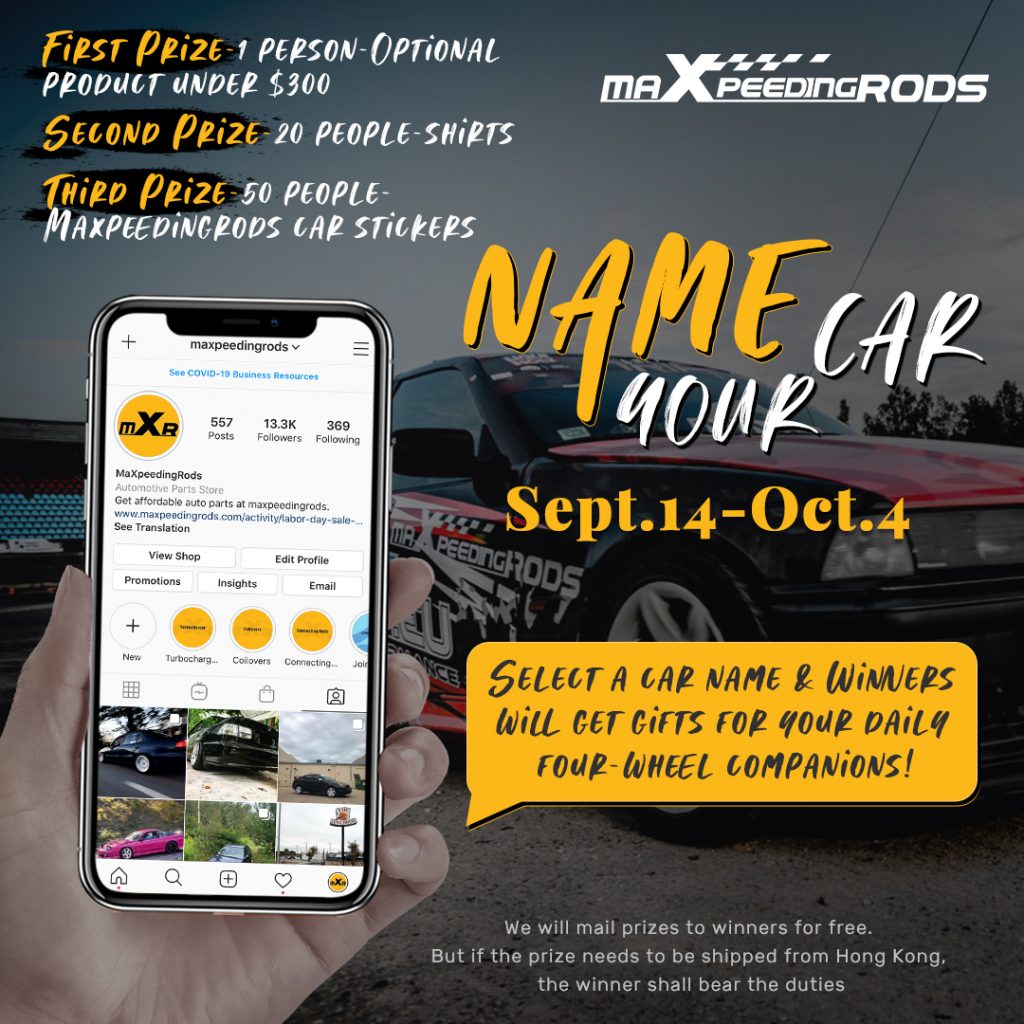 Activity Time
From Sept. 14th to Oct.4th
Activity Method
Step1: Follow MaXpeedingRods Instagram page(@maxpeedingrods).
Step2: Pick out a name for your car and comment below the post.
Step3: Invite friends to like your comment.
We will select the winner based on the number of likes and give your daily companion a fun gift in return.
Awards
First Prizes: Optional Products Under $300
Quantity: 1
Second Prizes: MaXpeedingRods T-shirt
Quantity: 20
Third Prizes: MaXpeedingRods Car Sticker
Quantity: 50
Notice
Only registered users can participate in our activities, so forward it to your friends to join us!
We will count the results on Oct.6th and then contact you via coop@maxpeedingrods.com, please pay attention to your inbox.