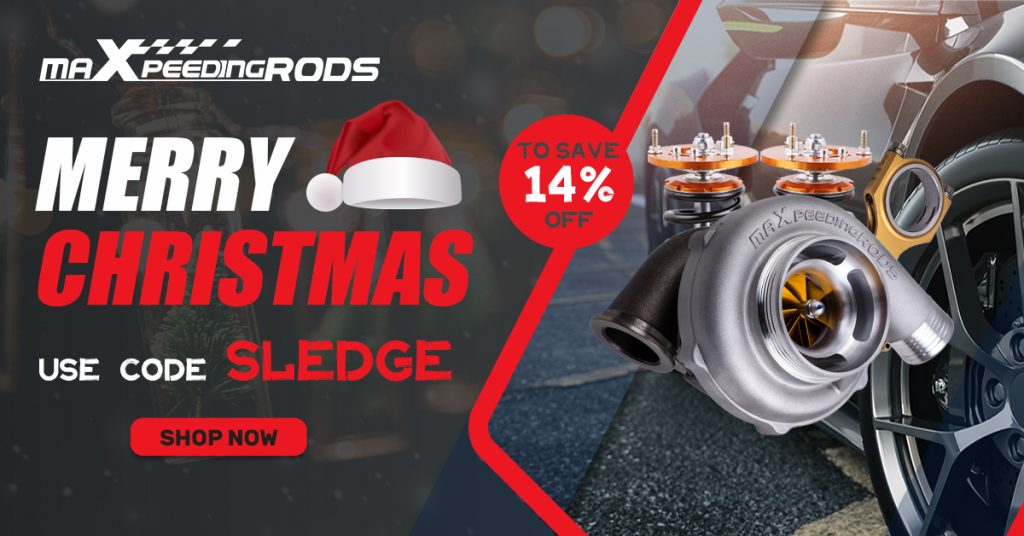 Christmas means the end of a year. Have you got enough stocks for the new year? Do you consider getting some new parts to upgrade your lovely cars that bring you convenience for a whole year? If you do, MaXpeedingRods will never let you down. We've spent much time preparing for the Christmas Sale, and just for today!
More of the MaXpeedingRods products are on the sale list this Christmas, including coilovers, turbos, engine systems and so many car accessories. What's more, we also offer you a further reduction in a majority of the products. Just list out some requisite items in winter.
Coilover:Nearly 400 products to be chosen from, just pick your favorite 24-stage damping adjustable coilover right now.
Turbo: Never miss out on the high-temperature resistant turbocharger from MaXpeedingRods if you want to boost your car.
Air heater: A must-buy product in winter, as well as one of our hot sale items.
For more details, just check the link. Use code "SLEDGE", you'll get a 14% discount.