Editor's Note: Thanks to the sharing of our friend, the Youtuber Nuisance_Carl, we get a chance to witness the incisive and detailed install guide of MaXpeedingRods GT3076 turbo. This article is made up of two parts: The review of GT3076 turbo and how it's installed on a BMW M52. Just go and check Carl's wonderful video.
Whether The Turbo Is Good?
"It's better than you think!", Carl has proved it to us in the video. How does he come to this conclusion? Let's see from the following aspects.
From the first impression, the turbo is well package along with complete accessories.
The casting is good, and the blade spins is fine, it will not hit even if you force it in one direction. It will be well sealed with the gasket.
As for the exhaust side, the machine surface looks very beautiful, machining on the turbine flange is pretty good as well. There is a section that is ground off which can balance the compressor and turbine wheel.
The water pore and oil drain are both good.
How To Install The GT3076 Turbo Step By Step?
Step 1: Get all the needed stuff ready, and first of all, install the gasket and the manifold.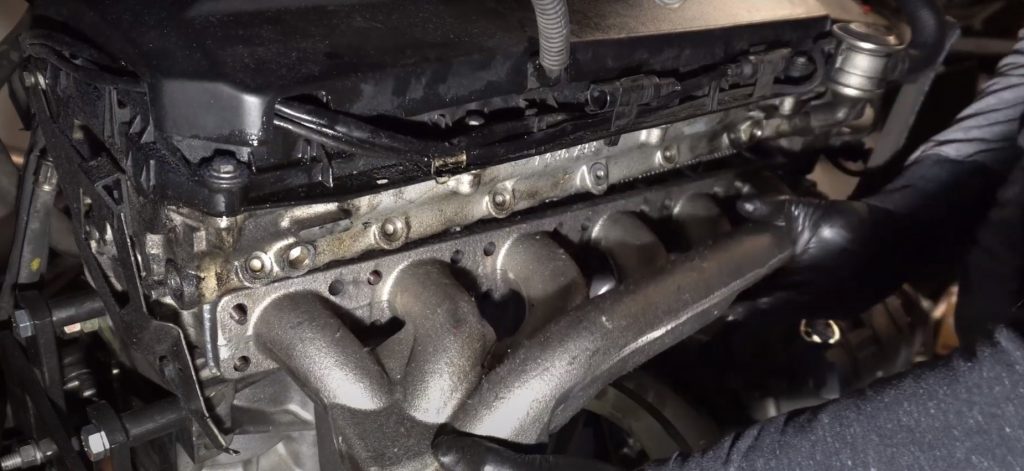 Step 2: Adjust the turbo into the right position according to your car(Carl swaps it about 180 degrees). Install the turbo and do some fine-tuning next.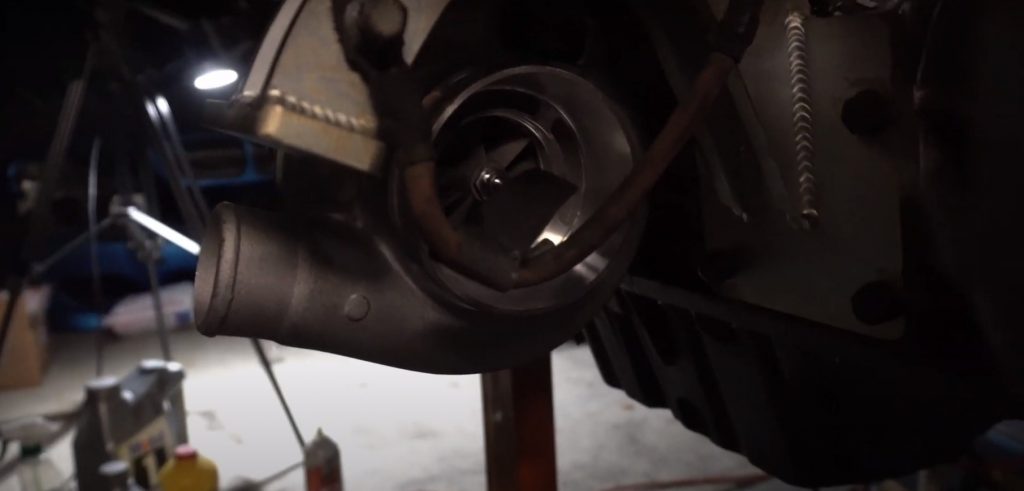 Step 3: Figure out all the lines come out from the oil feed.
Step 4: Install the oil pan baffle.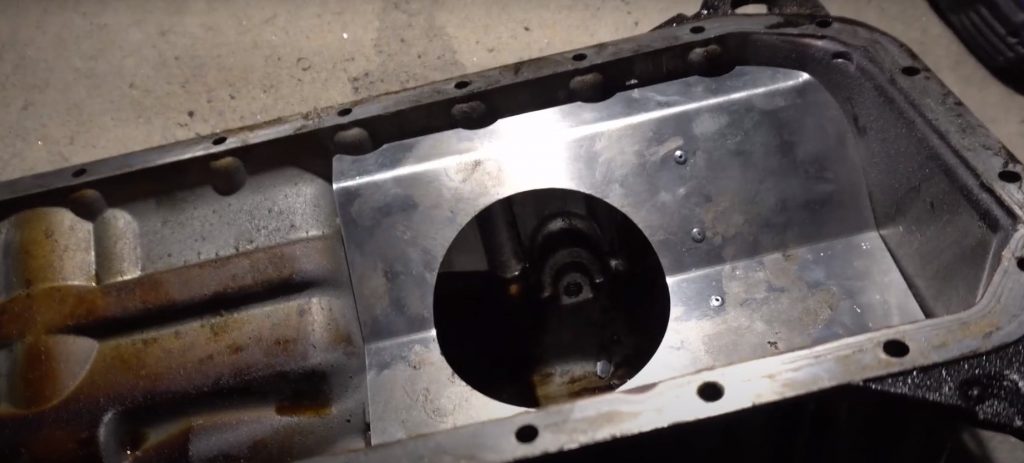 Step 5: Grind down the little lip with a flapper wheel. Let it sit kind of closer towards the center and make a flat surface for the oil return bung.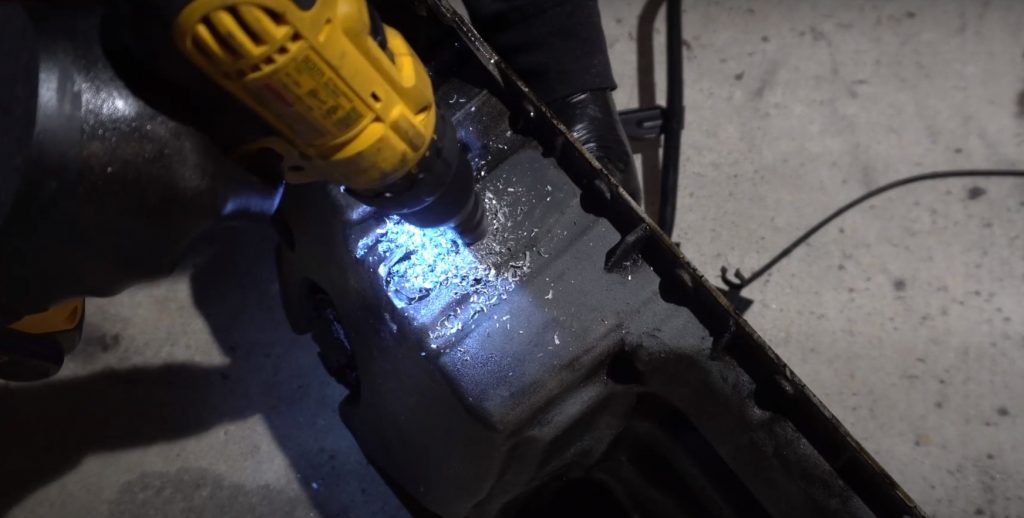 Step 6: Use the wrench as a spacer and put the oil return bung on the oil pan baffle.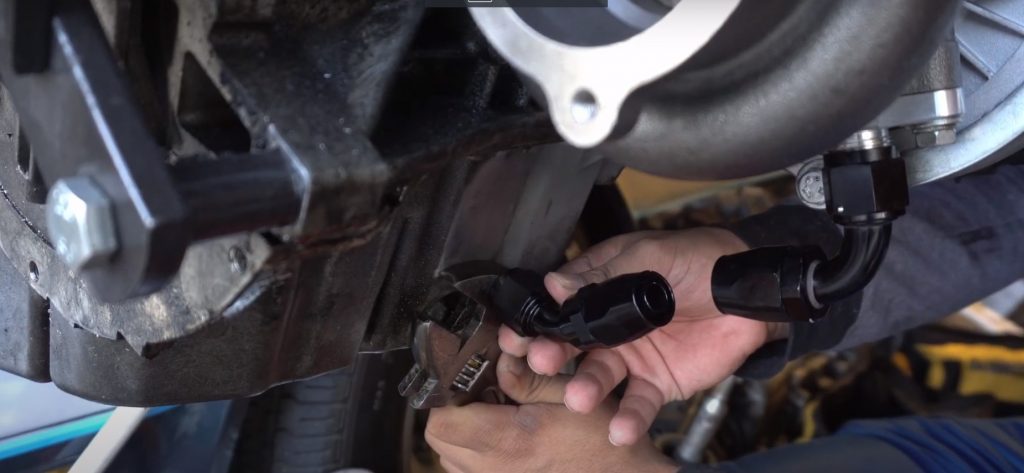 Step 7: Adjust the angle of the turbo again to make sure the lines will not get super kinked.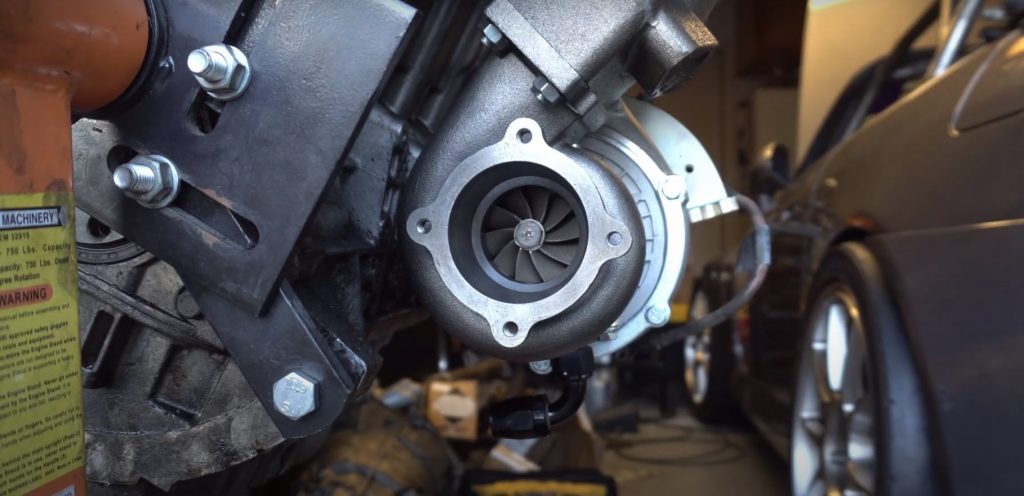 Step 8: Mark the place and cut the return line, then connect it with the turbo.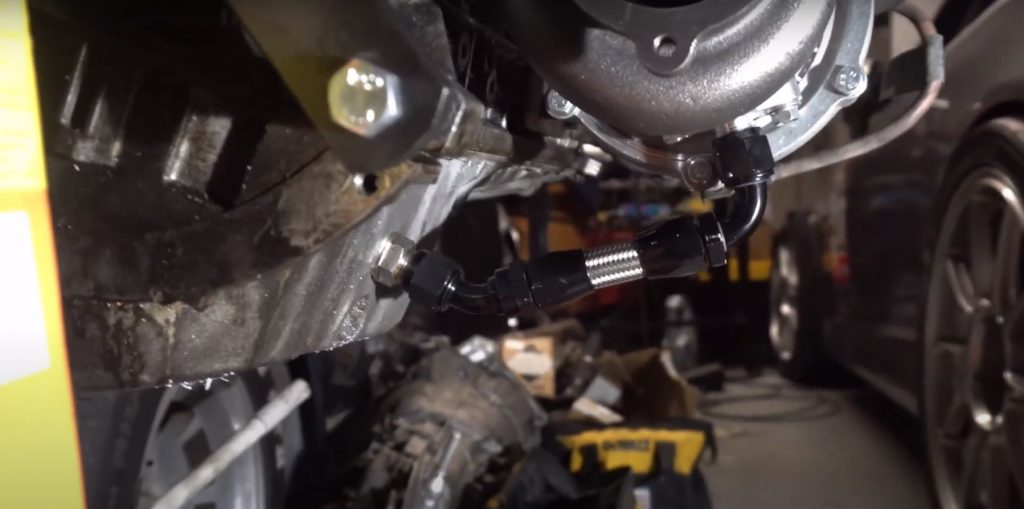 Step 9:Set up the water feed.
This video is for reference only. We are not responsible for the consequences caused by any improper operation.