Editor's note:Joel Tamm, from Mooseworks which is a potential Estonian race team,shares his BMW E36 and Golf Mk1 build story with MaXpeedingRods H-Beam Rods.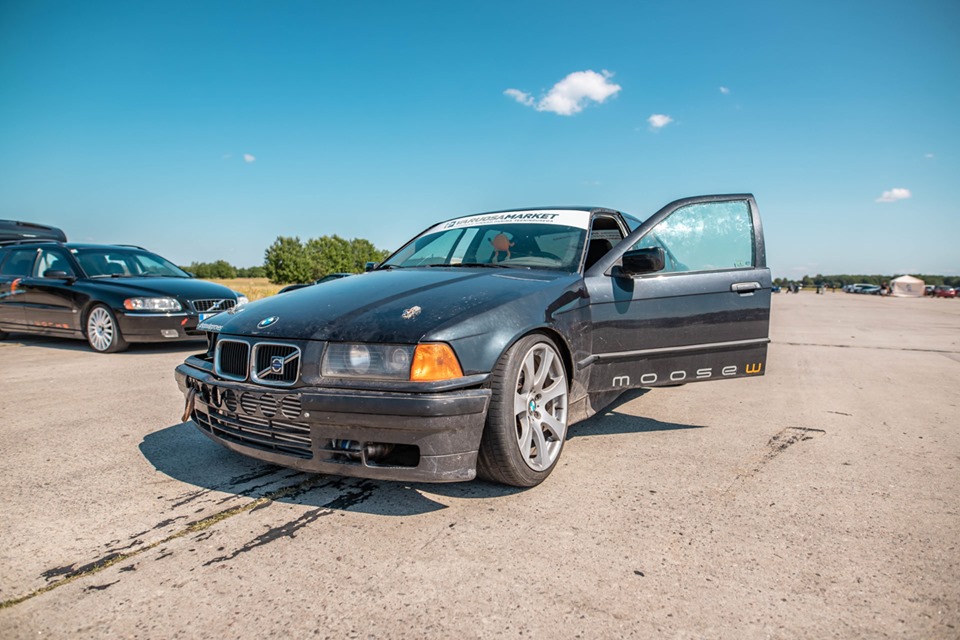 Here is his build sharing that might resonate with some car enthusiasts.
I have had all kinds of cars over the years, some I have tried to build, but most of them just for daily driving.
What comes to my BMW, then it's been quite a long build and I do not mean that by years I've had it. This car has had all kinds of uses and all kinds of different engine setups during that time.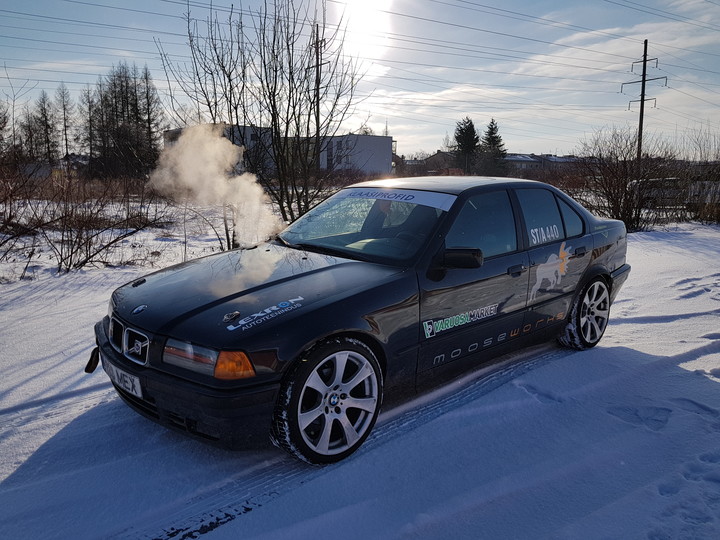 It started out as a 1.8 liter 113hp with well known M40 engine from factory. I bought the car just for winterbeater purposes, but the first turbocharger got installed before the winter got to begin, and when spring came, I was already building another M40 engine with proper setup.
So that's where it all went out of hand – after a while, I decided to install a v8 engine, so got myself a 3 liter 218hp M60 engine, with what I drove a whole summer with basically no technical issues. But that had less power than the 1.8 before, so turbo plans of course. But in some weird way, I decided to sell the v8 and go back to 1.8 as it seemed cooler to have big power from a small engine than a big one.
So another 4 cylinders got built, this time with lots of custom pieces, and as time passed, turbos went bigger and thirst for power only increased. At the end that little 1.8 had a K29 turbo from Volvo truck and 35psi of boost pushed into it.
As I got tired of that engine blowing up all the time(mostly knock problems due to bad ignition system and very basic, slow and old ECU Megasquirt 1v2.2), the beemer had no use for about half a year.
Then I figured I need a winterbeater again, so got m52b20 engine from a friend and with the same ECU and turbo, installed it. Got to drive it few months before it melted due to fuel system failure.
So you might imagine I was quite angry at myself and pushed it in the bushes to wait its time again.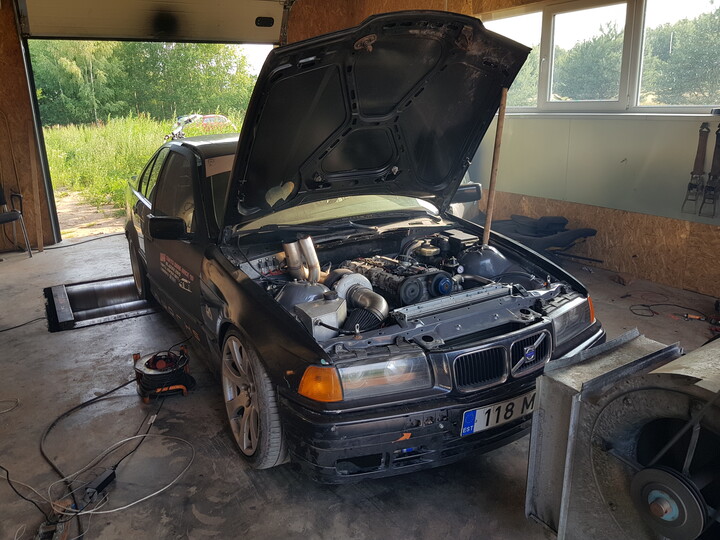 Then another winter started to come and I was already thinking about what to do. As I have always been a Volvo person and wanted to build a 5 cylinder Volvo engine, I decided to install one in the beemer, but only as naturally aspirated with stock ECU to get it running for winter.
Few weeks after I started this another engine swap, things got out of hand once again as I bought megasquirt 3v3 from a friend. So went to hunt a turbocharger – found holset hx50.
So now we are here. After a few blown up engines, I finally have properly worked 5 cylinders with no issues. From this point, I can only go up with the power.
At the moment it has a 2.3 liter engine with MaXpeedingRods H-profile rods and otherwise stock internals, holset hx50, megasquirt 3x ECU, and lots of custom pieces around the engine. Everything you see that isn't stock, is made by myself.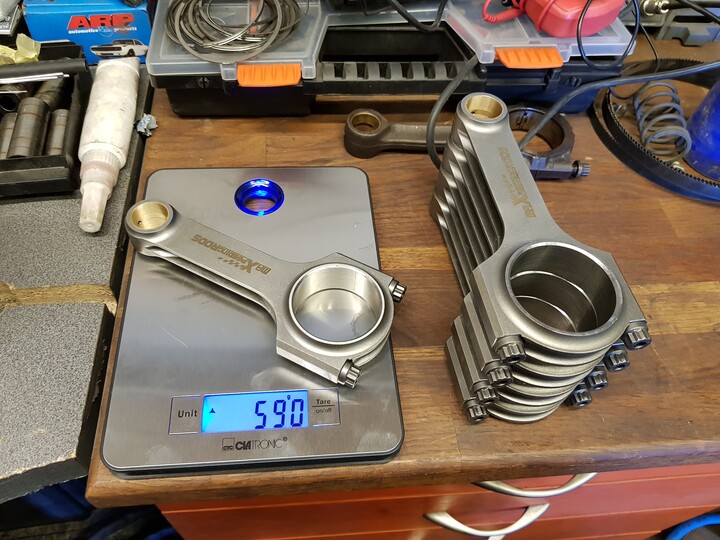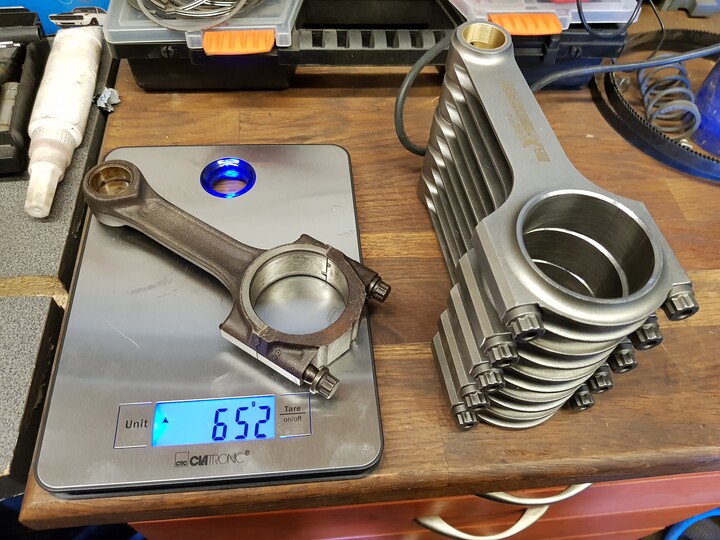 Clutch is stock at the moment. Gearbox is from Opel Omega diesel, so it is getrag 240, but as it is quite worn and can't change gears as fast as I want to, I'm going to change it to getrag 260 that is in better condition.
It has 22psi of boost and ethanol as fuel. Injectors are 825cc and fuel pump is walbro 450lph.
Our team just ran first proper quartermile race also, and as I've ran 13.6@170kph few years ago with the beemer as my personal best, then this time I ran 12.6@194kph which is quite an improvement. As that was an awful run, then 11 seconds should come quite easily, but I'm not going to make any assumptions yet.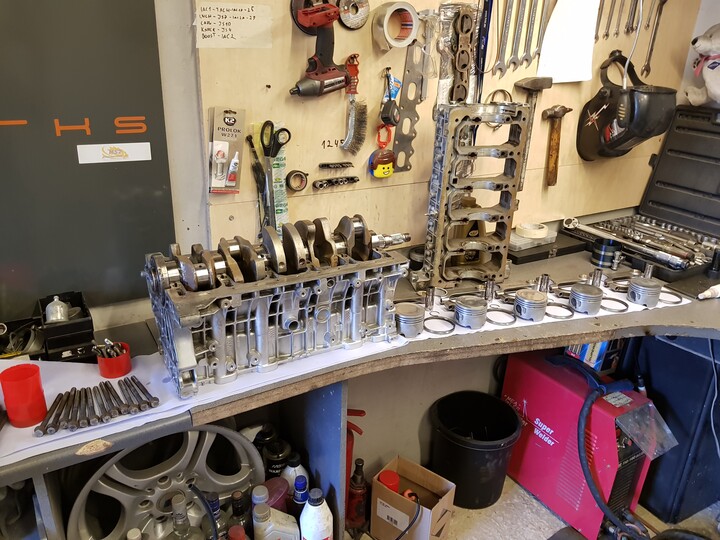 I have built only a few cars properly and one of them is our team member Rannet's golf mk1. It is made in 1982 and you might imagine, not meant to have the engine it has at the moment.
I and Rannet met almost two years ago when he was making a simple 1.8 20vt swap with a stock engine. Aaaaand after meeting me, he bought megasquirt 2v3, holset hx35 turbo, bigger intercooler, MaXpeedingRods forged rods, etc.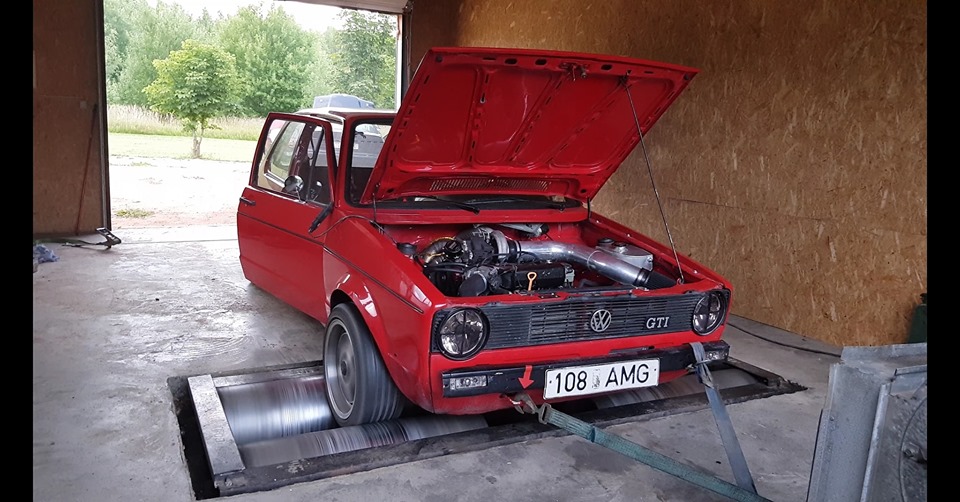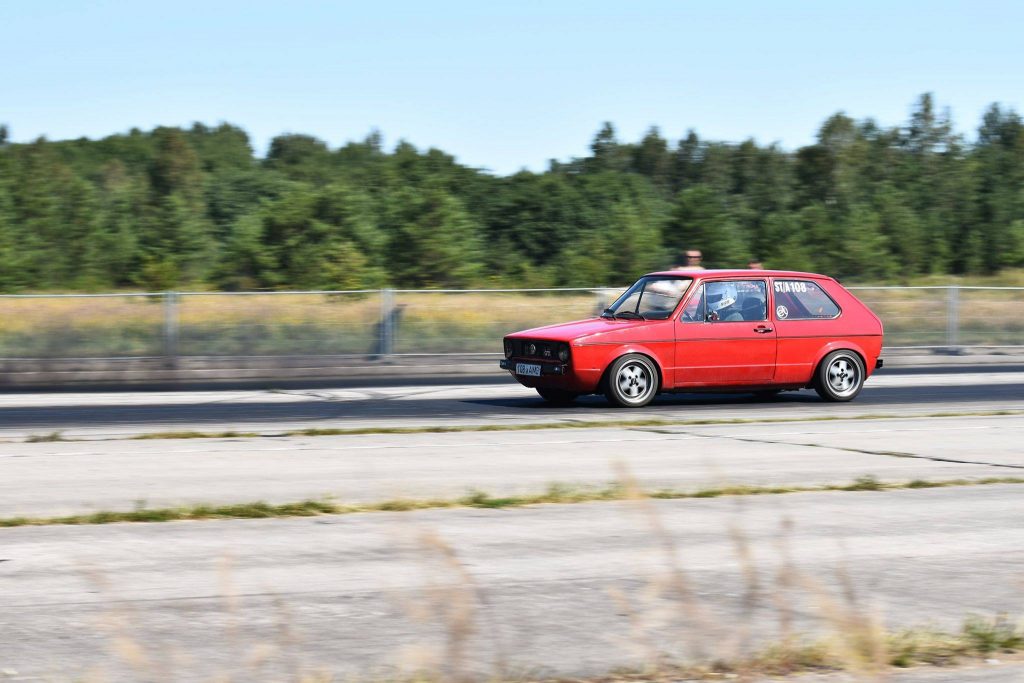 So by now, it is a small, simple car with a humble 470hp at the front wheels. It ran 13.8@190kph so we have a huge amount of power we can't tame. But that is not the purpose as the main plan was to get it running properly and without problems. Seeking traction is of course in our plans, but mainly for next year because it ain't cheap and as it might not seem like it, we build as cheap as possible.
Also big thumbs up to Martin, a very smart guy that tunes our cars and helps us in every possible way he can.
The next race is coming in few weeks so after some mods to BMW and better tires for golf, we are hoping for new personal records also.