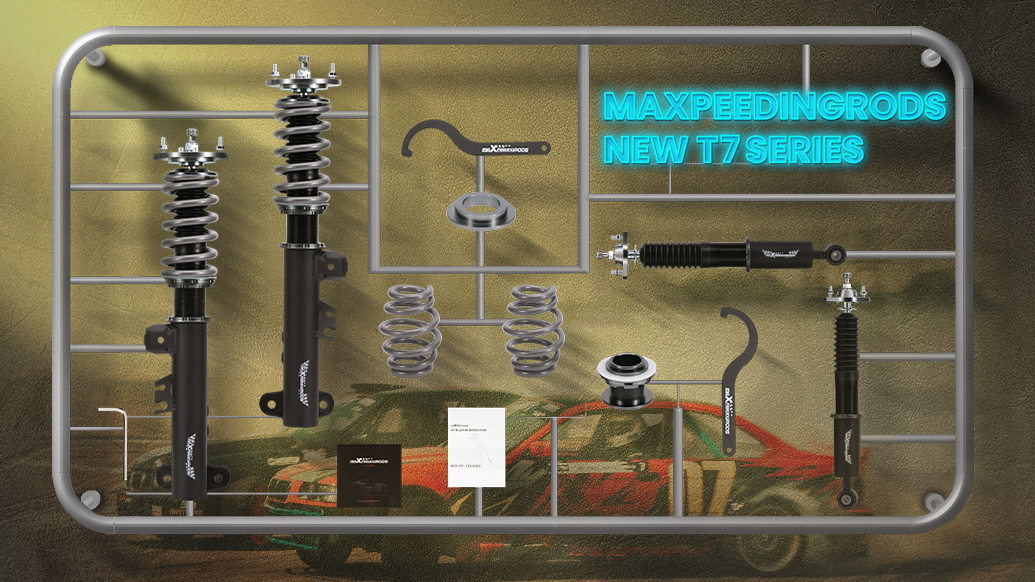 In the world of automotive enthusiasts, finding the perfect balance between fashion and quality is a pursuit that never ceases. Introducing the T7 Coil-over series, a remarkable blend of stylish aesthetics and exceptional performance. With its sleek appearance, adjustable features, and meticulous quality, this Coilover series promises to elevate both the visual appeal and driving experience of your vehicle.
Impressive Specifications
Equipped with twin-tube shock technology and adjustable spring preload ranging from 7 to 10 mm, the T7 Coilovers provide optimal control and comfort. With their enhanced racing damping oil and spring rates, these coil overs are designed to excel in both occasional track use and daily street driving, delivering outstanding performance and improved handling dynamics. The adjustable height feature allows for lowering between 1 to 3 inches, offering the benefits of a lower center of gravity and a more aggressive stance, thereby enhancing stability and handling performance.
Additionally, the T7 Coilovers feature 24 levels of rebound damping adjustment, granting you the freedom to fine-tune your suspension system according to your driving preferences and road conditions. By precisely adjusting the damping settings, these coilovers provide better cornering stability, reduced body roll, and an overall enhanced driving experience. The ability to adjust the pre-load spring tension further improves stability and minimizes unwanted shaking motions, ensuring a smoother ride.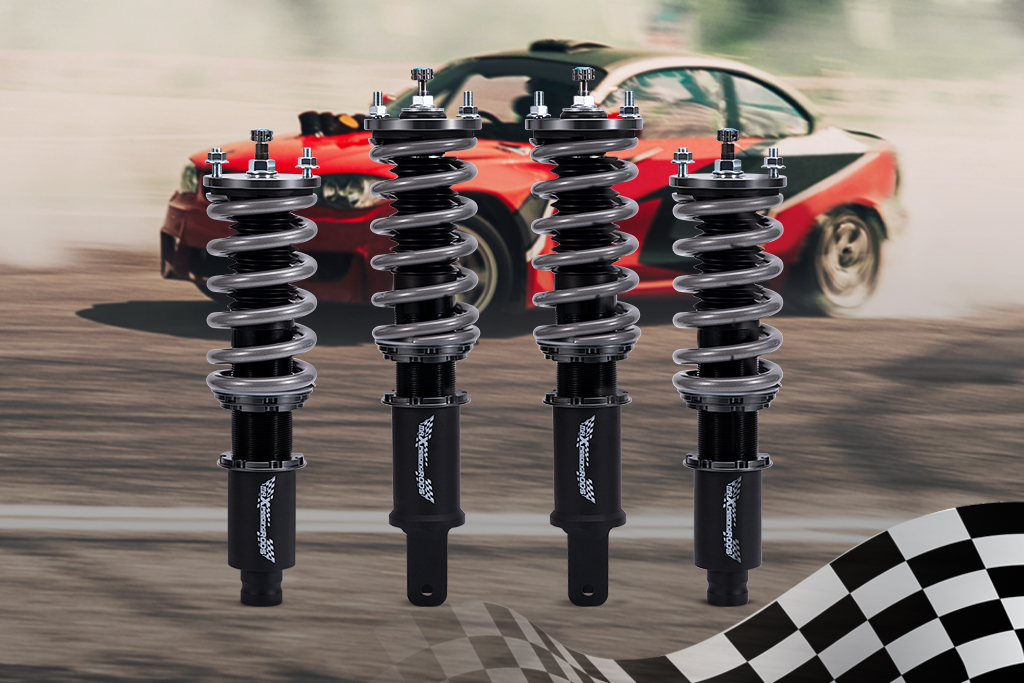 Aesthetically Pleasing Design
The T7 Coilover series boasts a striking black body with elegant grey springs, exuding a sense of sophistication and modernity. The meticulously chosen color scheme complements the overall appearance of the coilovers, blending seamlessly with various vehicle styles. Whether you are a fan of sleek minimalism or bold accents, the T7 Coilover series offers a visually appealing option to enhance the look of your ride.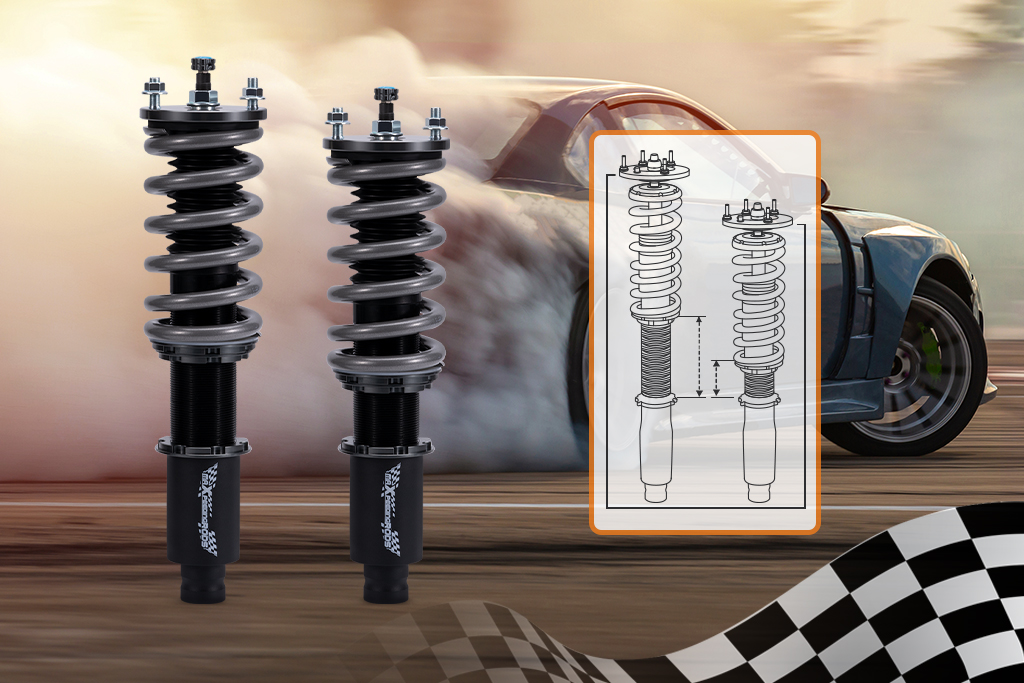 Conclusion
The T7 Coilover series represents a remarkable fusion of fashion and quality. With their attention-grabbing design, adjustable features, and dedication to precision, these coilovers offer a visually appealing and high-performance suspension solution. While currently available for select models such as the COT7 Honda Civic3, COT7 E36, and COT7 E46, the T7 Coilover series is continuously expanding to accommodate a wider range of vehicles. Experience the perfect harmony of fashion and quality with the T7 Coilovers and unlock a new level of driving pleasure.