Editor's note: This article was authorized by Youtuber TunerZen and this install case is for reference purposes only. Always follow professional instructions on how to set this up correctly, MaXpeedingRods is not responsible for any damage caused by inappropriate installation.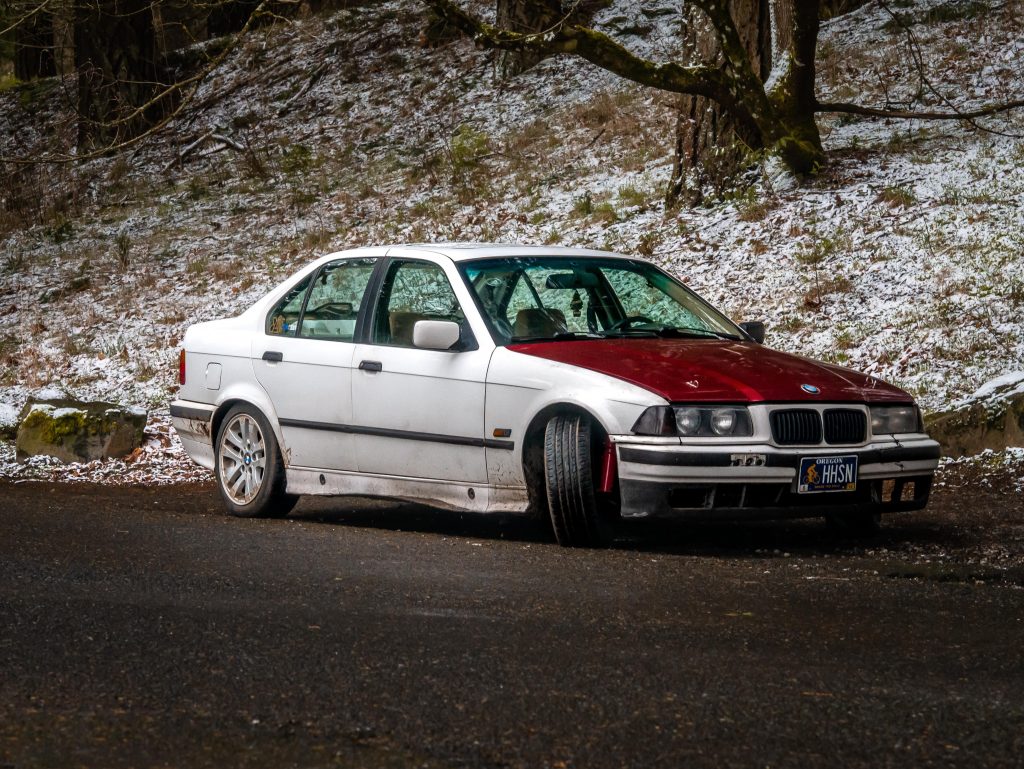 I have an E36 325i drift car that I have been slowing building for that purpose these last few months. A major problem was the car had blown suspension in the front. Which caused a lot of under steer on track days. ( I went out anyways cause if you ain't doing it, you are not learning.) I wanted to buy BC coilovers, but my budget isn't the greatest. Cause of that I went with some MaXpeedingRods.
First off here is the specs to the coilovers I went with. And these say not for an 325i but I was able to fit them with very little issues. I can only confirm for the 325i though.
Applications
For 1991–1998 for BMW 3 Series E36 (Europe)
For 1992—1999 for BMW 3 Series E36 (US & Canada)
Model: 318i, 318is, 318ic, 323i, 323ic, 323is, 325is, 325ic, 328i, 328is, 328ic, M3, NOT FOR 318ti
Specifications
Quantity: 2 pieces front + 2 pieces rear
Spring rate Front: 8 kg/mm (448 lbs/in)
Spring rate Rear: 8 kg/mm (448 lbs/in)
Adjustable Damper: 24 ways adjustable Damper
Adjustable height: Yes
Adjustable camber plate: Yes
Color: Red
Warranty: 2 years warranty for any manufacturing defect
Features
-Adjustable ride height.
-Adjustable pre-load spring tension.
-Adjustable damper — This allows you the ability to perfectly dial in your coilovers system. For a nice comfortable driving, set damping to full soft. For more spirited driving, set it to 16 clicks. For occasional track days, set it to full stiff.
-Pillow ball top mount — this design helps combat noise while tuning. It also improves the steering feel and response.
-Most components are made from 6061 aluminum with T6 for increased hardness — the advantages include excellent strength, and aluminum helps keep the weight down.
-High tensile performance spring – Under 600,000 times continuously test, the spring distortion is less than 0.04%. Plus, the special surface treatment is to improve the durability and performance.
-All inserts come with fitted rubber boots to protect the damper and keep clean.
-Improve your handling performance without sacrifice comfortable ride.
-A fast and affordable way to easily upgrade your car's appearance.
-Easy installation with right tools.
– Ideal for any track, drift and fast road and can also be used for daily driving.
Now putting in the fronts where a breeze! The rears where a bit tricky though, the struts didn't want to reach all the way and we had a hard time getting the springs to compress in order to bolt in the strut. I didn't want 8k in the rear and I had a set of H&R springs and I believe the spring rate for those was 14k.( Not 100% on that answer though.)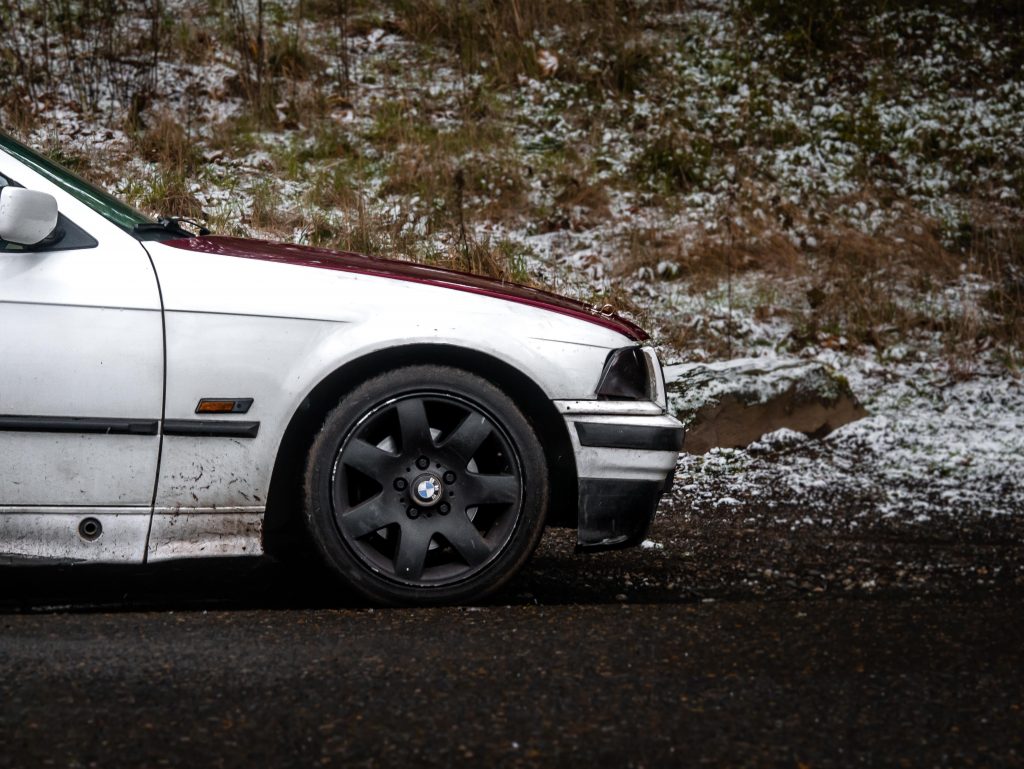 However, those helped installing the rear strut. I ended up have to loose the strut fully to blot it in and tighten it up, and then release the compression on the trans jack on the rotor to bring the car back on the lift. I repeated that process until I got it dialed it.
Now you can use the springs that come with the car if you like, but the process will take some time to get it fitted properly.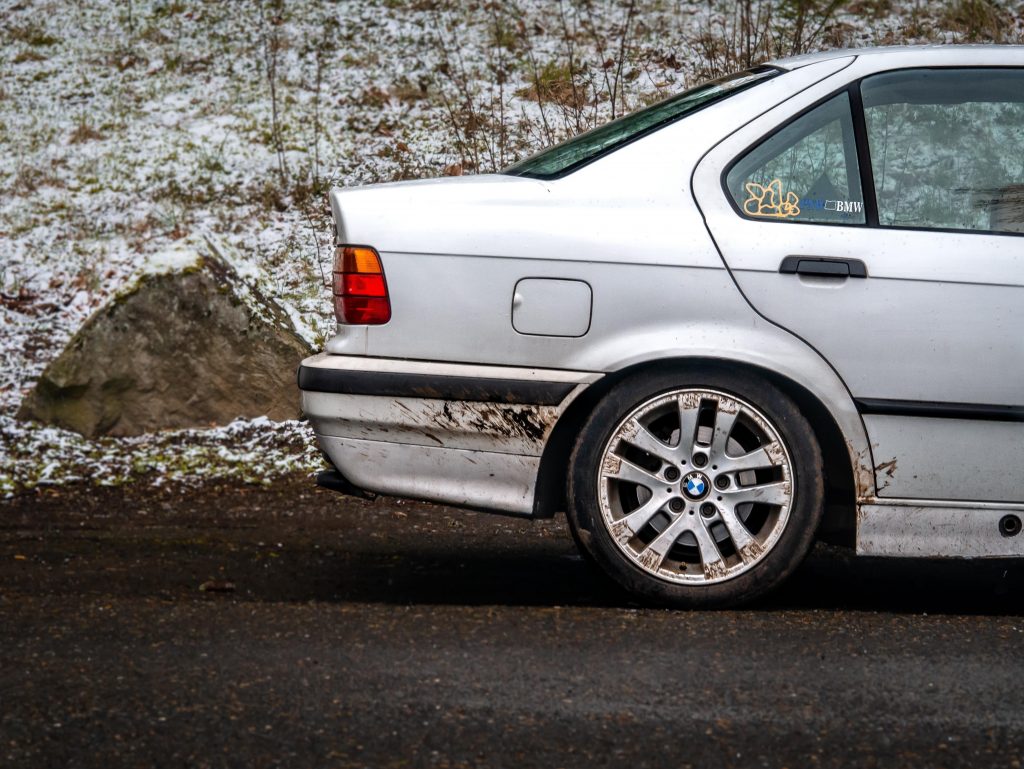 She rides a lot better than I expected for some budget coilovers. ( It is going to be stiff) However, even daily driving it feels good and not to bad until you take low speed corners and you can feel the bounce a lot.
As for track use, let's just say I no longer get serious under steer anymore.
I am not the greatest at explaining things through text. But here is a couple videos on the coilovers. I will be doing a full review on them later this week as well on my channel. In the review video I will be going over the issues we had getting in the rear. I didn't mention it in the install video because at the time I did not know that MaXpeedingRods did not make a set for the 325i and I thought it was normal for the coilovers being a pain.
Postscript:
"I sold that e36 but I know the new owners and last i heard they still have the same MaXpeedingRods adjustable coilovers still going. On the street and the track." TunerZen told MaXpeedingRods after 9 months.