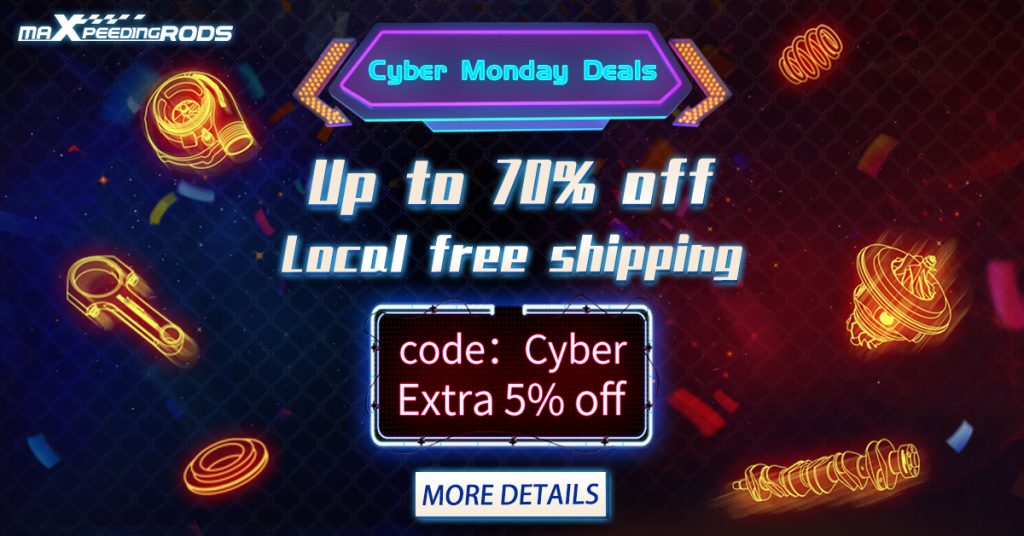 If braving the crowds of Black Friday shoppers isn't on your holiday wish list, MaXpeedingRods's got you covered this year. You can shop our selection of Cyber Monday deals from the comfort of your living room and pick up this season's most popular coilovers, rods, turbos, etc.
In addition, we provide extra points rewards. After you sign up on MaXpeedingRods website you'll get two Point for every $1 you spend. 100 Points get you $1 off your next transactio.This month only!
Our low prices combined with extra double reward points means that you can enjoy a festive holiday season without breaking the bank.
Make the most of your holiday time this season by shopping MaXpeedingRods's Cyber Monday and Cyber Week specials, so you can find the right parts and Save Money. Live Better.