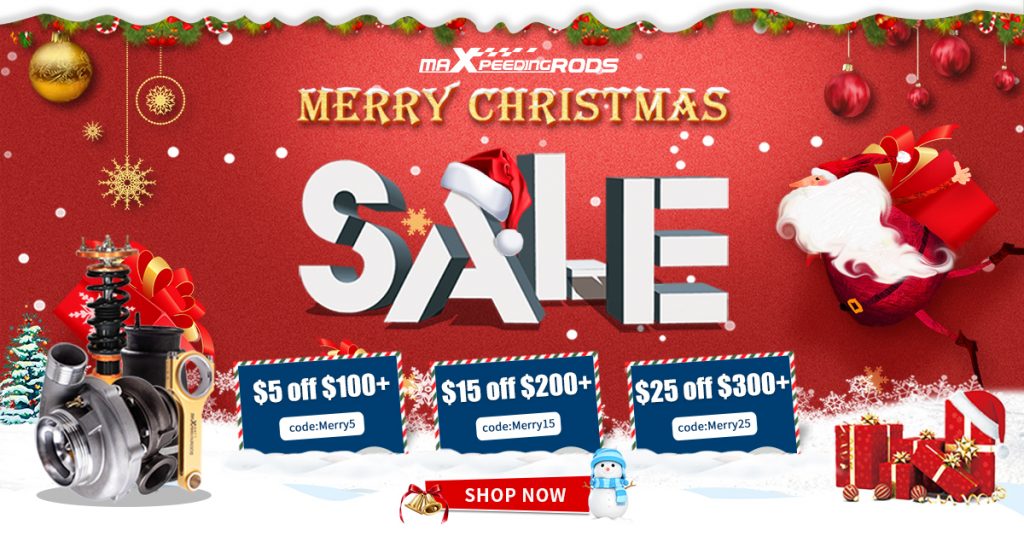 When it comes to Christmas sales, MaXpeedingRods has you covered. There is no doubt that when it comes to Christmas sales for your car, there is no better place to find them than MaXpeedingRod.
MaXpeedingRods is having 15 Days of Deals sale, with low prices and sales on holiday and Christmas auto parts, including Coilovers, Rods, Turbos, and more.
With Christmas-specific custom coupons, you can get up to $ 25 off. In addition, the super welfares of the double reward points will continue to the end of the year. After you sign up, you'll get two point for every $1. You spend 100 points get you $1 off your next transaction. Get what you want for your auto parts at the prices that you deserve.
Creating the perfect holiday atmosphere together with your car should be fun and here at MaXpeedingRods, we make that process easy!
$5 off over$100 using code: Merry5.
$15 off over$200 using code: Merry15.
$25 off over$300 using code: Merry25.
We are offering limited time lightning deals! Click Here to checkout these deals!