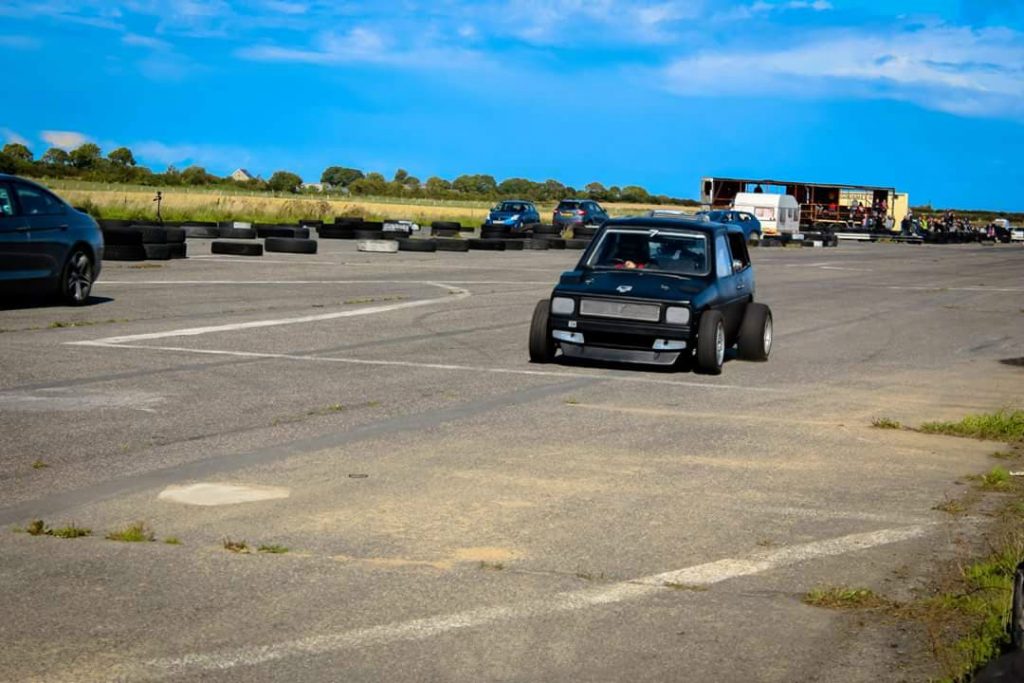 Here is my 1977 reliant kitten built mainly for drag racing, built with a budget, and mainly out of second-hand parts.
A new chassis and full cage were made for it incorporating ford subframes. A rear-mounted Ford 2.0zetec engine was fitted. With a 10psi boost, the engine makes 255bhp, which is enough to wheelie this small fiberglass car.
The next engine this car is planned to have is a small block Vortec V8 and a MaXpeedingRods GT45 turbocharger 500+bhp/torque, it should be fun.
My next project after I move house is a 5.7 V8 with MaXpeedingRods GT45 bolted to it. My manifolds are made from 38mm stainless steel. My engines are very different from other people. I use carburetors for turbo applications as they work well. Fuel injection is good but carburetors work too.
Details