79th Productions, also known by his name Justin, has a channel mainly focused on the fun and affordable car world. Specifically, 79th Productions has a late 90's honda civic coupe that he has been modifying for a while.
In this video, Justin installs, dynos, drives, and talks about his boosted Civic after a year of use. A rundown on the motor setups is a completely stock B20b swap and a turbo kit.  He then threw 11.5 psi at the stock motor and made 301 horsepower and 267 foot-pounds of torque. That makes for a fun daily driven car that weighs less than 2700 pounds! It is a certified ripper!
The intake system went on smoothly for Justin as he was able to fabricate his own intercooler mounting brackets. A well-designed oil filter sandwich plate was added to supply the turbo with oil. In the spirit of budget, Justin installed a Kemso 340 lph fuel pump and decapped LS truck injectors.
For power management, he went old school and chipped the ECU. And to finish it all off, Justin filled the tank with what is colloquially known as corn juice, E85. E85, ethanol, is an alcohol-based fuel that is 85% ethanol alcohol and 15% gasoline. It has a higher-octane rating of 100-105 depending on your supplier.
Justin brings the Civic to the dyno for tuning and to reap the rewards of his labor. On 11.5 pounds of boost, Justin laid down an outstanding 301 hp and 267 foot-pounds of torque! Not bad for a build that cost him around 1000 USD. Better yet, later in the video, we find out that he has been driving the car around for a year and has had zero issues! That is something to rave about.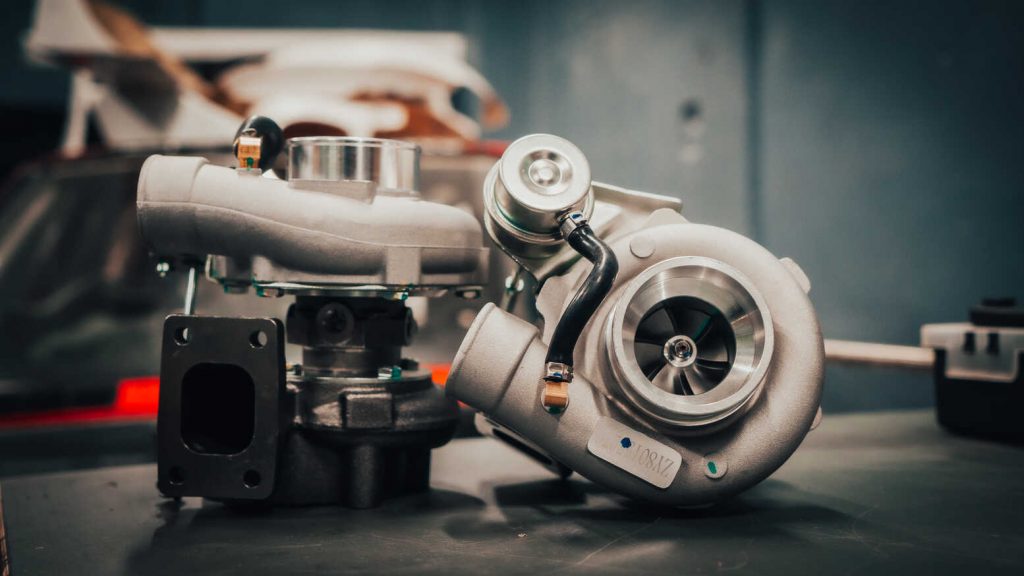 First off, Justin pulled the stock header off the car as that will be replaced with the turbo manifold. On these civics, it is an easy task to do so as there is nothing in the way. He then tapped the oil pan for the turbo drain. This is an often-overlooked part of every turbo build. Make sure to use a large turbo drain as a restriction in the drain will cause a backup of oil which can damage the turbo seals.
The next step is everyone's favorite part; Justin installed the turbo headers and turbocharger. He made sure to mock up the turbo and clock the compressor housing to the appropriate angle.
This is done by changing the orientation of the volume of the turbo. Wastegate and downpipe went on next. Wastegates and downpipes are incredibly important and more detailed than most people give them credit for. But that is a discussion for a different day.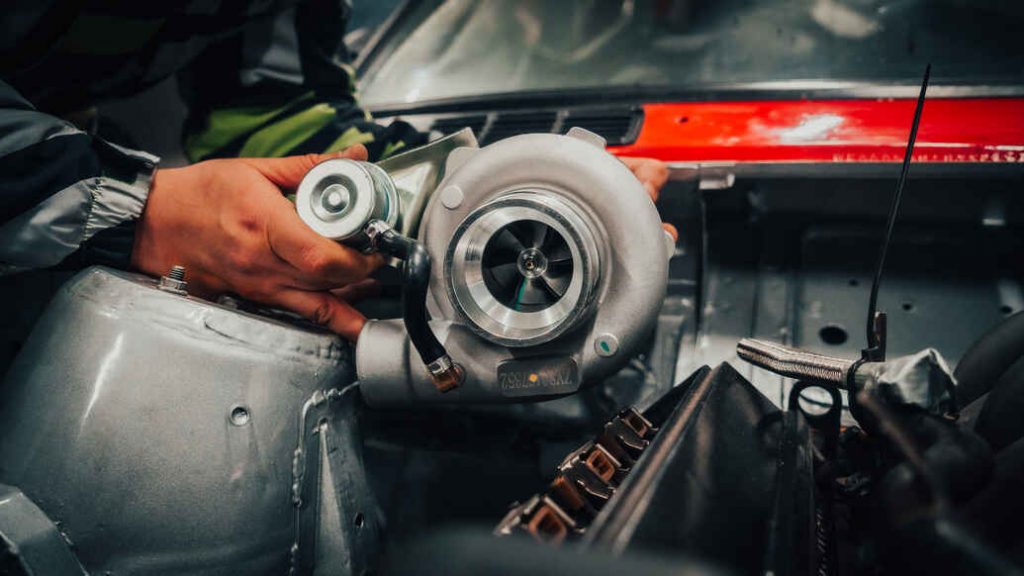 MaXpeedingRods offers a great turbocharger kit for these cars. It is their T3/T4 T04E Turbo Kit. This kit is a great start to any build and comes with one of MaXpeedingRods premium turbos. This turbo will spool quicker than the competitors while supporting 500+ horsepower for those who really want to push the envelope!
The intercooler that is supplied will keep the intake air temps close to ambient air temps for great reliability and more power. Included in the kit is a CNC machine anodized manual boost controller allowing the user to change the amount of boost the user makes.
Intercooler piping is 6061 aluminum with high-pressure silicone couplers and T-clamps. Oil feed and drain are included as well as a premium Type RS blow-off valve. These blow-off valves flow an incredible amount of air so there will be no need to upgrade in the future. It also delivers an iconic sound only produced by an RS-style blow-off valve.
The 38mm wastegate that is included allows for ultimate control of the turbo so that the user never has to worry about over-boosting. All in all, this is one of the best turbo kits offered on the market for 4 cylinder and small displacement 6 cylinder applications.