Since the official announcement of the racer sponsorship project, more outstanding racers have joined our ranks. They may come from different countries, but what the racers all over the world have in common is their love of racing. In this passage, we are going to introduce 5 drivers from Europe, Australia and France who have officially partnered with our brand in the 2021 season.
1- Duane Mckeever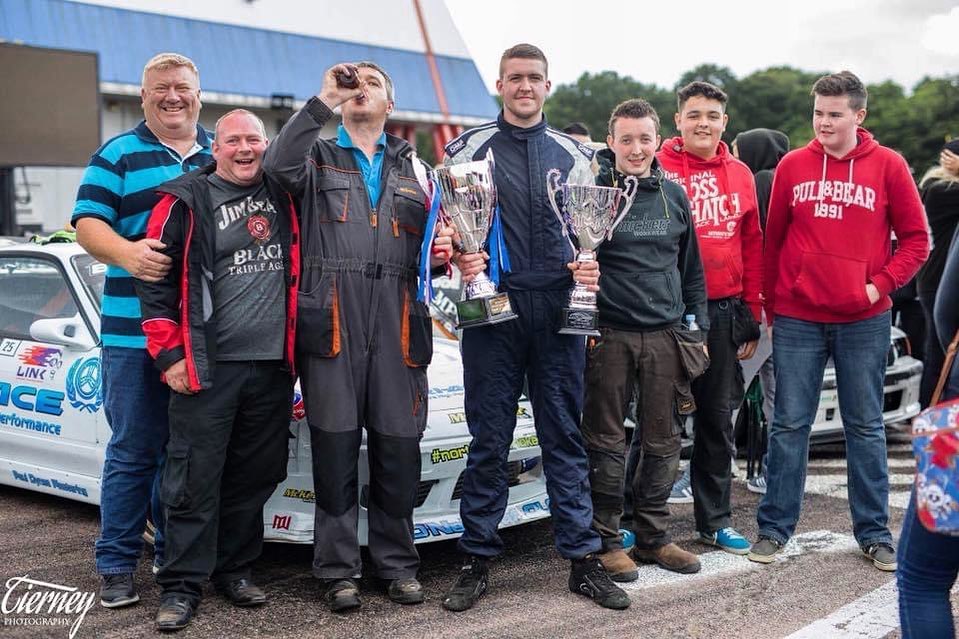 Duane Mckeever is an Irish racer. He is a born drifter who started drifting from the age of 12. His first proper competition car is a Nissan S13 180SX, which is the exact model that helped him get so much glory and became his most powerful weapon from then on. His success is never a coincidence but doomed.
Car: Nissan 180SX with RB28 engine
Awards:
2018 BDC championship
2020 BDC championship
3rd place of the 2019 DMEC
Events in 2021:
British Drift Championship 2021 season
Drift Masters European Championship 2021 season
Weapon: MaXpeedingRods crankshaft and connecting rods for RB28 engine
Prospect and target: A big thanks to MaXpeedingRods for the 2021 season and for supplying us with a brand new 2.8L crankshaft and rods for Betsy. This will allow us to run a lot more boost and safer horsepower. With these weapons, I believe I will get even better results!
2- Mika Tatjana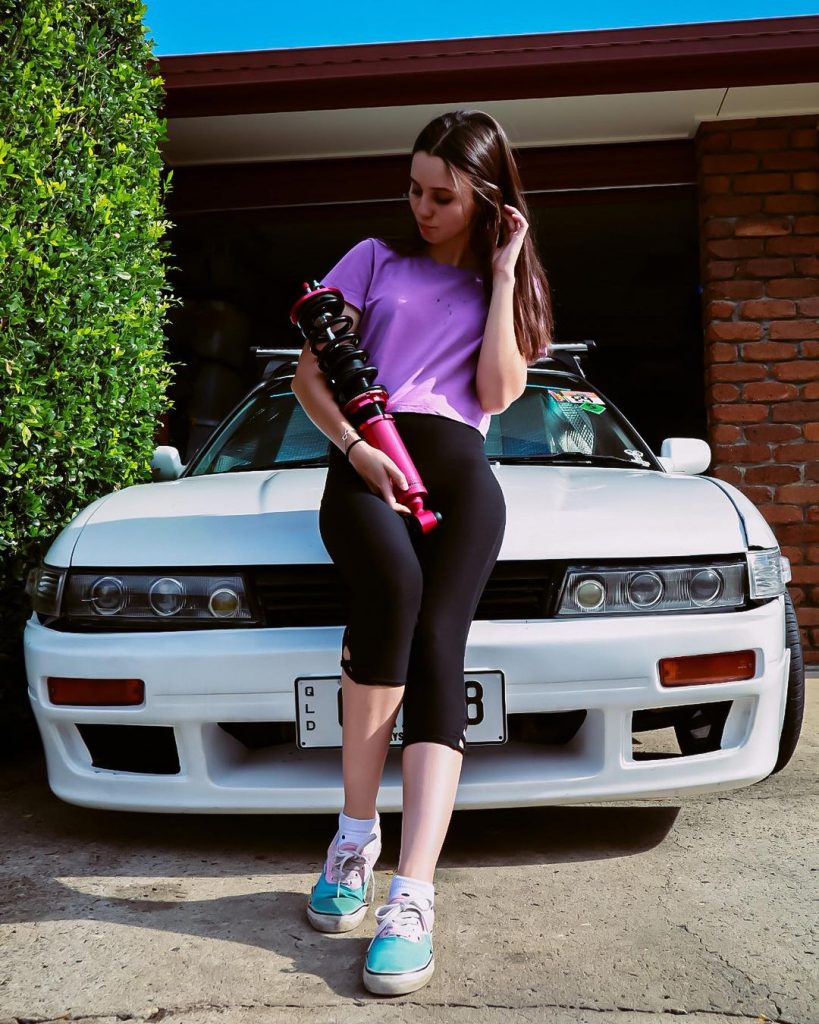 Female racers are rarely seen on the track. The drifting driver Mika from Australia is widely known for her heroism as well as beauty on the field. She is always a beautiful landscape on the track. She proved to us that racing cars are never exclusive to men.
Car: 1989 Nissan Silvia s13
Awards: Queensland Drift Matsuri
Events in 2021: Queensland Drift Matsuri 2021 season S13
Weapon: MaXpeedingRods 24 ways dampening adjustable coilover for Nissan
Prospect and target: I have been using MaXpeedingRods turbos for 2 years. I run 30 PSI of boost through one of MaXpeedingRods turbos which gains a lot of attention at car events as people are surprised it is not a popular "Big Brand" turbo and can reliably sustain continuous drifting with such high levels of boost.
3- Conor Duggan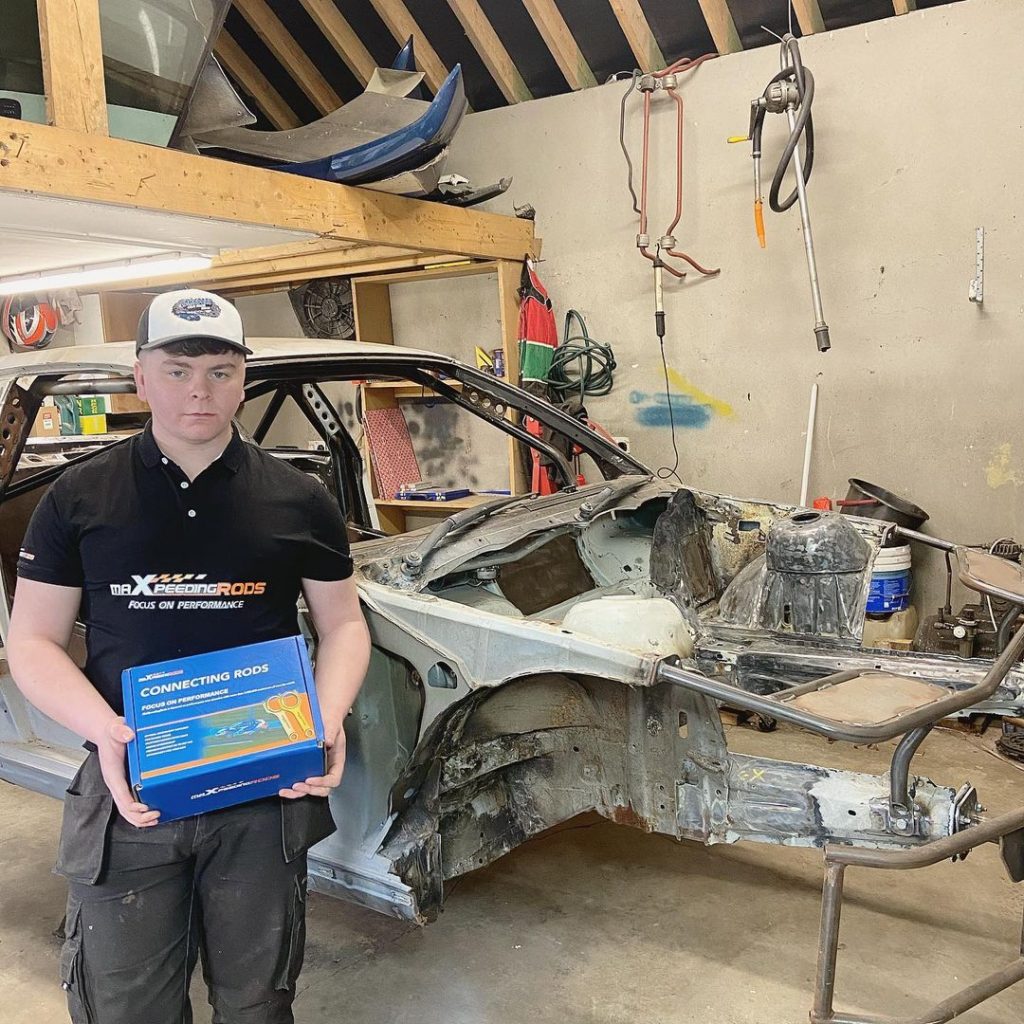 Born in Northern Ireland, Conor love car stuff from a young age. He is not only a racing driver on the track but also a modification enthusiast, who always modifies his car by himself in daily life. It was his passion for the modification that fulfill his racing career.
Car: BMW M62
Awards: 1st place of a single round of BDC
Events in 2021: British Drift Championship 2021 season
Weapon: MaXpeedingRods connecting rods for BMW M62
Prospect and target: I've heard many good remarks about MaXpeedingRods products from my friends on the track, so I look forward to working with the entire MaXpeedingRods team as well as representing the brand. With their help, I believe I am able to achieve a higher ranking in events this year.
4- Aodhan Smith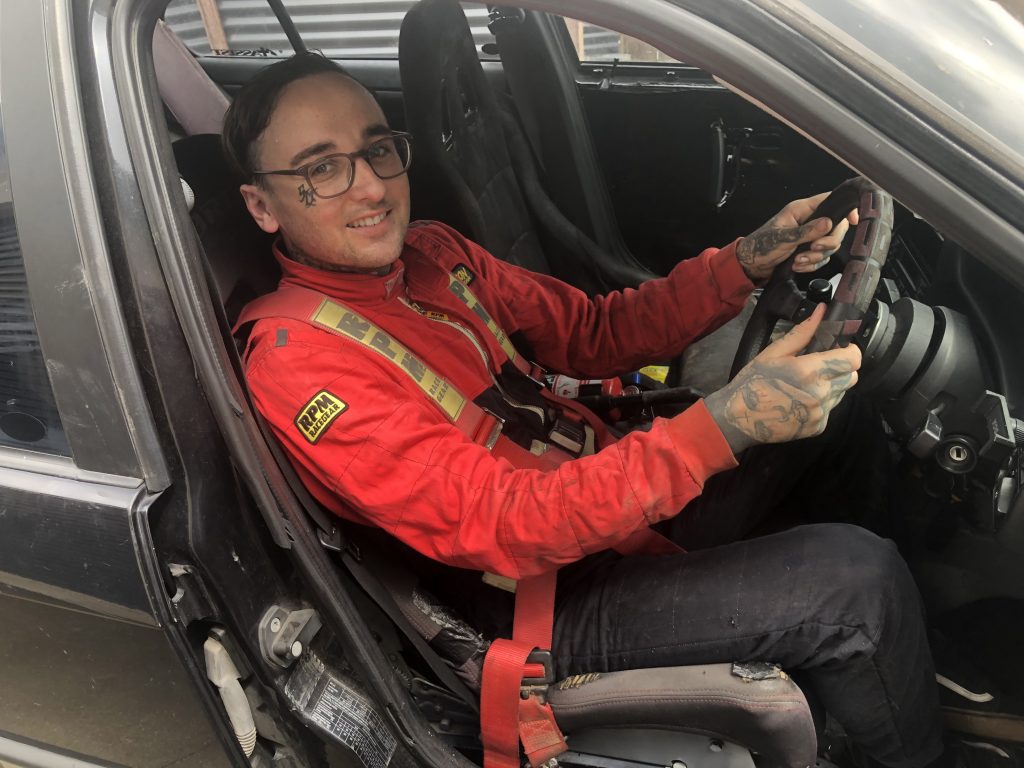 As an Australian racing driver, Aodhan is an active member of multiple clubs. He never missed any opportunity to show himself on the track, so has also had some success in the Australian racing field.
Car: BMW E36 318is
Awards:
4th place overall of 2018 D1NZ pro-amateur class
The first place of many Australian local events
Events in 2021:
Sunshine Coast Motor Sport Club
The Noosa Hill Climb
Weapon: MaXpeedingRods 24 ways dampening adjustable coilover for BMW
Prospect and target: I just know that MaXpeedingRods is building their flagship products and the coilover for my BMW is on the list, along with other parts such as coilovers for Honda, universal turbos, air heaters, carburetors, and other accessories. They will upgrade the flagship products under numerous reviews and tests of professionals. I am looking forward to MaXpeedingRods' higher performance auto parts in the future which will benefit more racers.
5- Pierre Cormier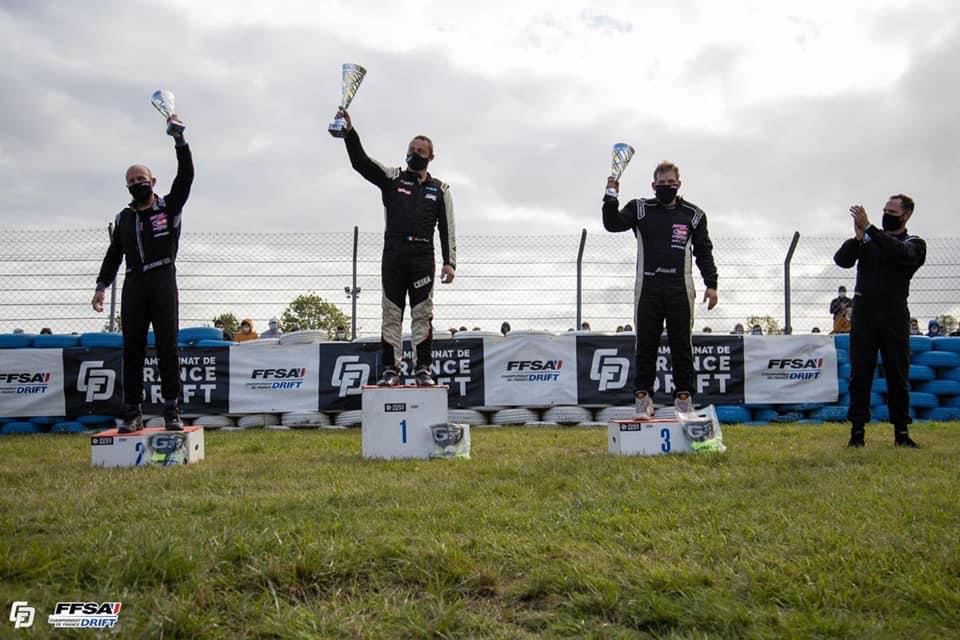 Pierre Cormier is a French racing driver. He is known not only for his racing career but also for his own business. He owns both career and love at the same time, and he has become a model we all admire.
Car: BMW E30
Awards: Championnat de France de Drift
Events in 2021: Championnat de France de Drift
Weapon: MaXpeedingRods quick shifter and power steering rack
Prospect and target: I would like to appreciate MaXpeedingRods for the support for this season, and they will not be disappointed with their choice because all my former partners are following me this year because they saw my envy and my professionalism. The events this year will be even more exciting as MaXpeedingRods has been the official partner of CFD and I am their sponsored racer.