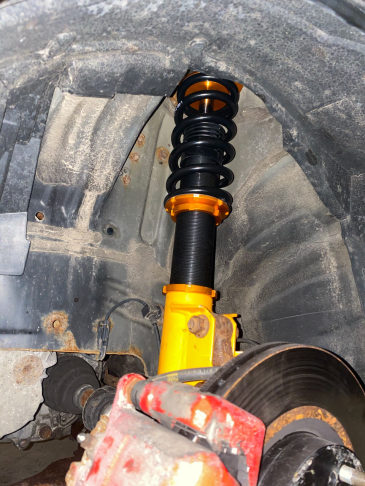 Edit note: This is an honest review coming from Sahil Ahmad. From an enthusiast and consumer standpoint, he will lay out the pros and cons of the MaXpeedingRods 8th Gen Civic Coilovers build quality, design, ease of use/adjustment, and performance to help other customers more clear to buy these coilovers.
Always been around cars and mechanical work and started wrenching by myself around 17 years old. I've owned only hondas and make an effort to have only done all the work by myself so I can know I am the one who took the extra care to do the job right.
I have an 8th gen Si and a 6 Speed TSX and have owned and been around many modded hondas in the past. Aftermarket coilovers I have owned in the past and liked a lot are B*s, T*s. I've worked on and adjusted them to a very good street setup myself. I'm curious about stiffer track-oriented setups as I am kind of done with the slightly modded, comfortable sport and street setup. I'm currently exploring doing a complete suspension setup on the fa5. I have worked on friend's cars' suspensions as well, but I don't claim to know those setups well and tinker with them. I'm most familiar with fwd double wishbone setups, so working on this Macpherson shows me a lot.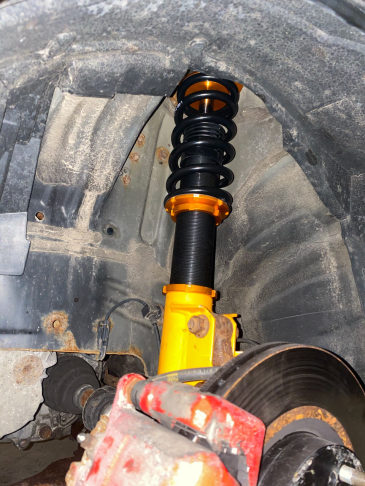 First Impression
I got them at a decent time, and the box was nicely painted with a gold reflection emblem of their company name and pretty heavy. I was met with some very good packaging, and every component was in sealed, individual bags that were well oiled on the inside.
These coilovers are pretty. Black, dark and light orange is a colorway not that well seen, but these really stand out on their own. Another thing I found along the way is that a lot of things on these coilovers are customized, and you can tell a lot of R&D has made them how they are up to this point. A great first impression. At this price point, they are already offering more.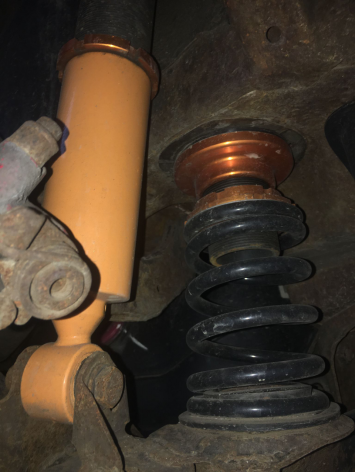 Build Quality
These came with a good box, a good first impression of the company, and a pretty colorway. There's not much else left to consider but the most important bit. The durability and reliability of this it's super integral to the car. I want the best piece of mind that these aren't going to break or wear quickly.
Pros
The CNC work is very clean, with no burrs or sharp edges. The welds are straight, and they look like they are clumped together properly. I don't know how to weld, but I can tell a good job from a poop one. They are consistent across all the components.
They all seem to already be preloaded as well, but I will still go back and check them all they recommend a 7-10 mm preload.
Comes with two very clean-cut wrenches with a nice paintjob and logos. Also comes with the allen key needed for adjusting the dampening on all the coilovers.
Cons
The cup and flange metal on these seem soft by the way it appears, especially on the flange where the 2 bolts on the front strut tower are. It will warp if you use an impact gun, the Ts are thicker while it does get marred from the impact it doesn't bend at all.
The ball mount up top on the front struts has little to no grease making an annoying metal dragging noise. I put some silicone grease in it and it went away after it worked itself in.
The paint had a few drips but it was nothing that you could tell at a distance.
They make a cushion noise on hard impacts, quieter than the noise my Ts make, but the T*s only started to make that noise when they got old and I neglected to clean them.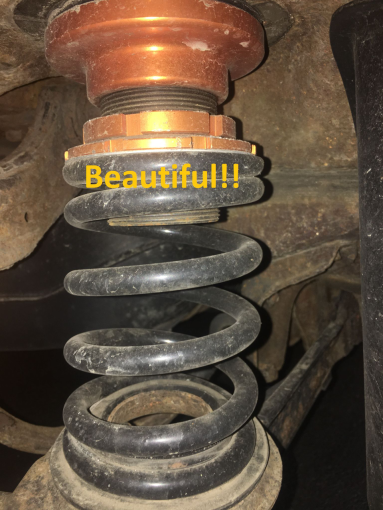 Design
These have had to have gone through several groups and departments. And it seems so, they These have had to have gone through several groups and departments. And it seems so, they are meticulously designed and the corners that had to be cut are the right ones. Keep in mind that these aren't $1000 coilovers. Some people don't even consider that range the top of the line.
Pros
The springs were flattened on the bottom and cut straight, they are a smaller diameter than the Ts rear springs I have. But I expect a different ride anyways.
The rear spring and mount look beautiful and are a very good fit.
These have the same cup adjustment my Ts and B*s had, to be able to drop without preload.
These do have painted threads which is a must.
Shocks have a dust boot, although smaller than you may have seen before.
Cons
The abs sensor bracket was too close to the cup to be able to get the clip into it. I had to bend it slightly outwards with a plier and it was good. it might have been just mine because only one side had that problem.
The brake line bracket is not threaded, you need a nut to go on the other end of it to hold the bolt.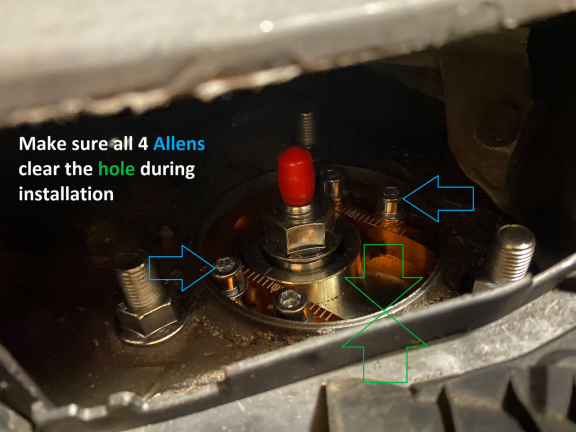 Ease of Use/Adjustment
If you have done a coilover install before, this is just as easy as any other. It shows that they are on par with the tried and true brands/designs.
Pros
These are straight plug and play, nothing funny, minus that extra nut.
They have a lot of thread to adjust and have the Allen key style adjustment on the top hat so you can align your wheel.
These are very feature heavy coilovers and have nothing that the Ts don't. The more expensive Bs do have a pillow mount option, though.
The damper adjustment is very wide, from too soft/bouncy to too stiff to have as the only suspension upgrade in your car. Stiff got the tires to chirp on the same turns the soft couldn't. Find your liking in the middle.
Cons
To get the front struts to properly mate the upper chassis surface, you have to adjust the allen keys to get them to clear the hole. As they come in the box, they are adjusted in a wide stance and would leave a gap. I didn't realize it until I did a final check after installation.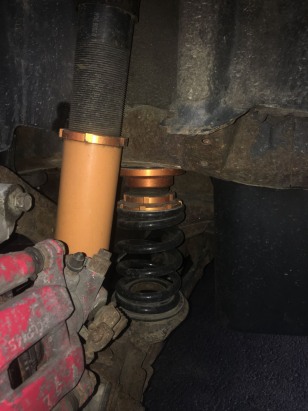 Performance
I tried a couple of setups. First, I ran the stock set up out of the box, which had about an inch drop. They worked well but felt like OEM+, which I was not going for. After setting the damper to full stiff I found better handling, but it still didn't feel like the car was responding well overall. I then dropped the car 2.25 inches and increased the spring preload slightly, then backed off the damper a few clicks. The car feels nothing like stock anymore, it is super solid and tight through corners, and they perform exactly like the T*s flex!
Ending Impression
I am thoroughly impressed at what MaXpeedingRods has made for us here. This was designed and made to be a budget heavy hitter. I think they are targeting the right audience and they can only get better as more focus is put on them. Even for similar coilovers they offer for other cars, the attention to detail is there and the feature heavy design shows they know what they are up against as well as what is needed from this audience. I think they got what they aimed for, at least I am happy as a customer and will buy more products from them in the future. The downsides to this product, as it seems to me, are nothing that is characteristic of the complicity of this kind of objective or marketing, which makes me feel good that they will be worked out with time.
Overall, I really can't complain because these are up to par racing parts designed just as good as the well-known companies and built better than brands in its price range. To be consistent with so many up to par coilover designs for various makes and models is something you see out of a specialty company, while MaXpeedingRods is doing that and more!