Editor Note: This is the first time Steve chose and use MaXpeedingRods' product, which made a deep impression on him. As a novice among racers and mechanics, Steve shares this fun project with us.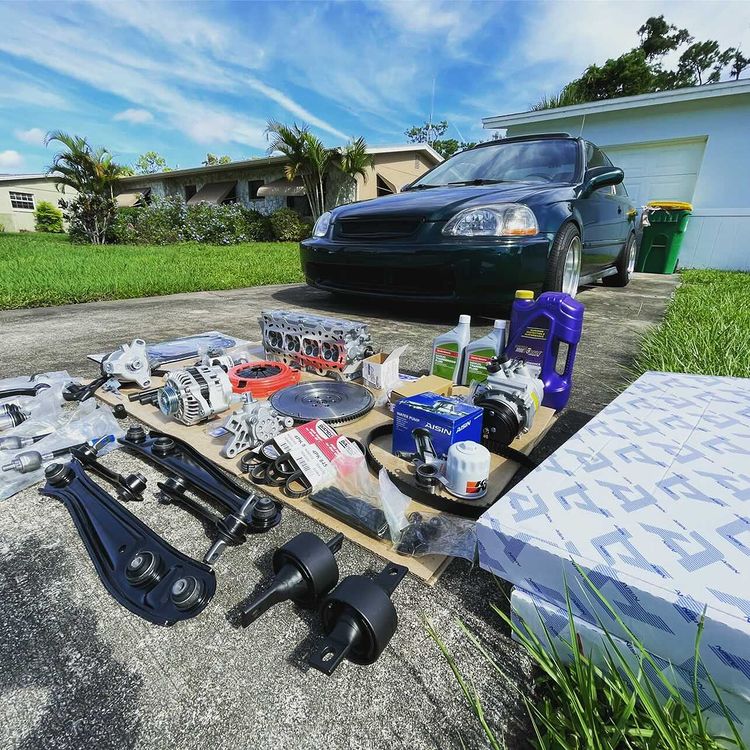 My name is Steve (SE7ENZEROTWO on Youtube) and I'm from Florida. Cars have been an inspiration and passion from as a kid playing video games to the present in what I drive.
With getting my Civic in today's date, many parts just don't work as they should and many other things have become a victim to aging. In the process of fixing, it really brings me the opportunity not to just restore the car, but to modernize it as well.
I chose the 98 Civic because I believe that the 5th and 6th Gen Civic platforms are full of potential. I owned a 96 Civic as a fun project before to keep me going during one of the darkest times in my life but unfortunately sold it to raise money for a family member who fell to cancer.
Right now, the used car market is on fire and I was able to sell my Camaro for just literally a $1200 depreciation for what I bought it for after owning it for 3 years. After looking at other newer cars and realizing how frustratingly sophisticated and increasingly unreliable they are becoming, I decided to look for something older and fun and eventually decided on my 1998 Civic.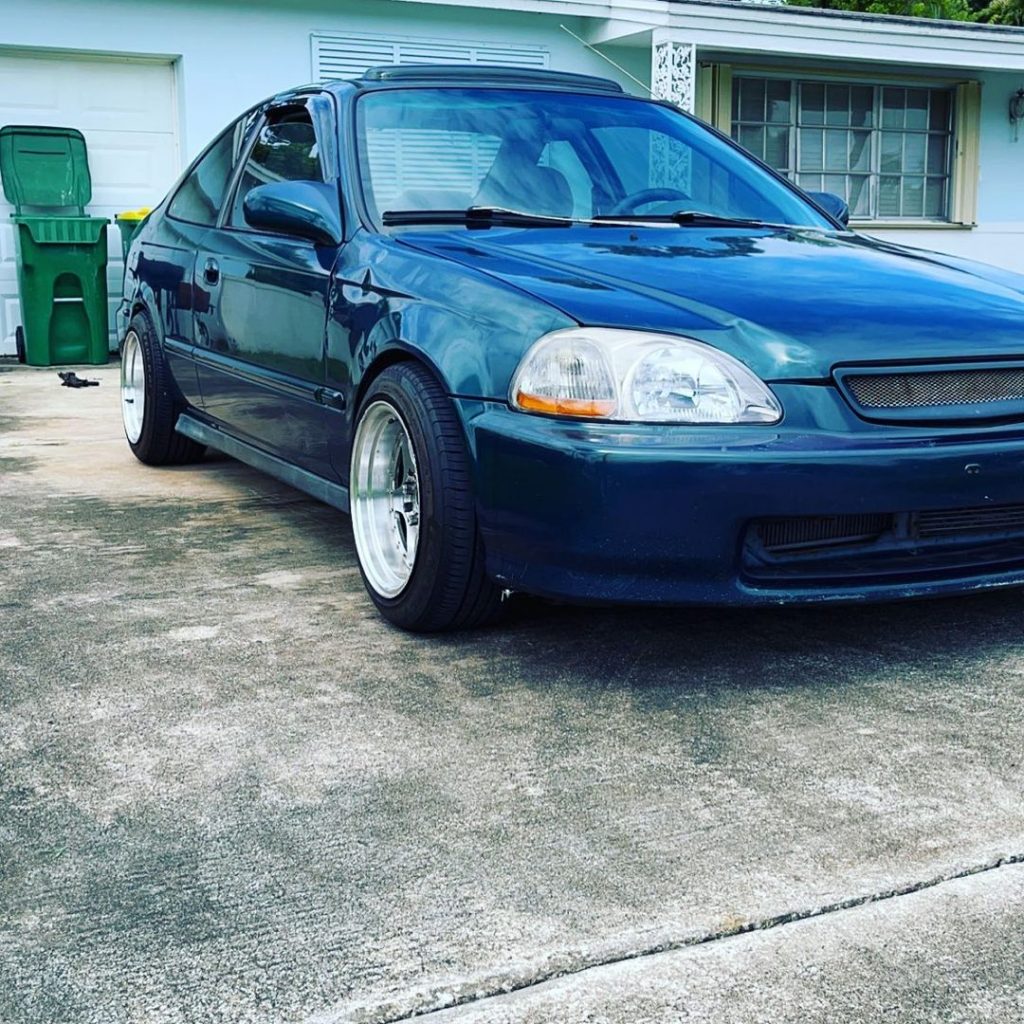 The 98 Civic means more than a daily driver or a toy to me. It showcases the potential that can be realized when you put your time and effort into something and really make it work when you look past it at a face value. To have a car brought back to be stronger than ever really creates something that can't be replicated. Others may try to put a price on it, but you'll only find the end result priceless.
When I bought my Civic, it sat on half a set of 15″ wheels while the rear set was on some cheap steelies. I needed something to fix the ride height so I could get the car on all of the rims properly and drive well. There are options out there that cost much more than the MaXpeedingRods coilovers, but after watching the reviews of others putting them into action, I decided to pull the trigger on the coilovers and they work fantastically!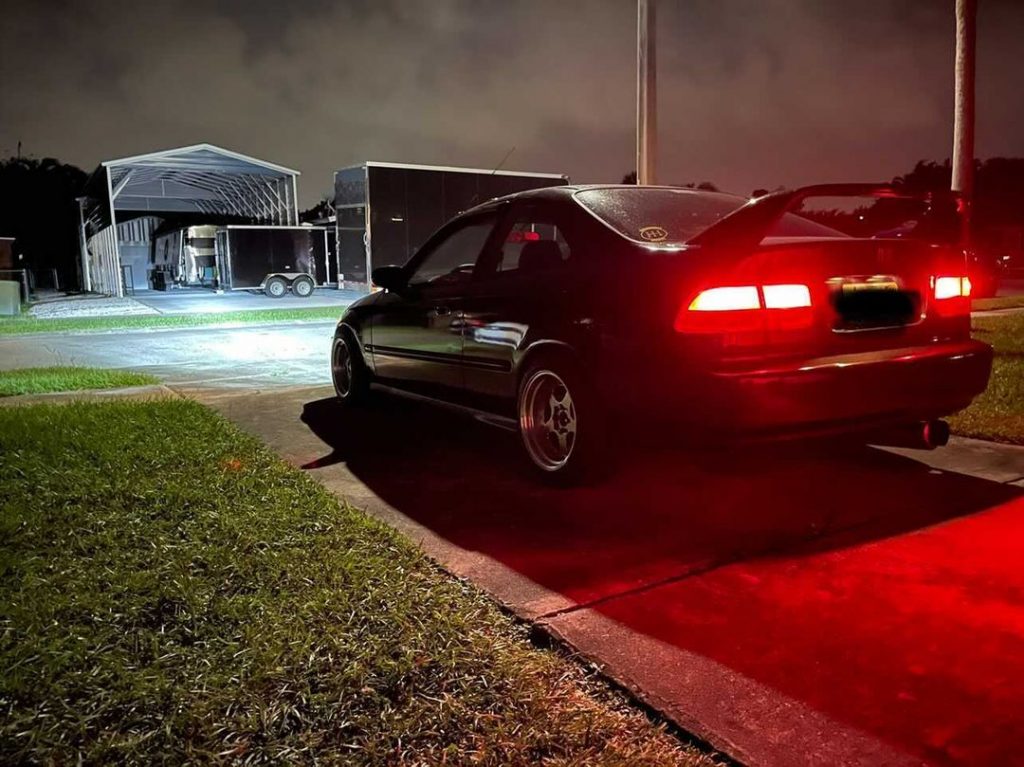 I first heard about MaXpeedingRods online after looking up adjustable ride height coilovers for the Civic. MaXpeedingRods stands out because it outcompetes many other brand names in pricing. It took a lot of research to see if I was going to go with these coilovers due to how competitively priced it was. But after the research, I decided it was worth the try and once I opened up the box, I knew that the research had paid off and that these coilovers were going to do the job well. That's why I felt apprehensive about MaXpeedingRods.
Installing the coilovers was actually easy. The whole process looks daunting at first, but it was really as simple as undoing 2 bolts at the top, and one bolt at the bottom. The old coilovers slipped right out while the new ones slipped right in. Without going into detail, it's probably as simple as changing the rear wheel on a bicycle.
Ride height adjustment was the hardest part, but adjusting everything to an appropriate starting point, and using a tape measure helped a lot. I have made no changes to the coilovers whatsoever to make them fit. It's really a plug-and-play part.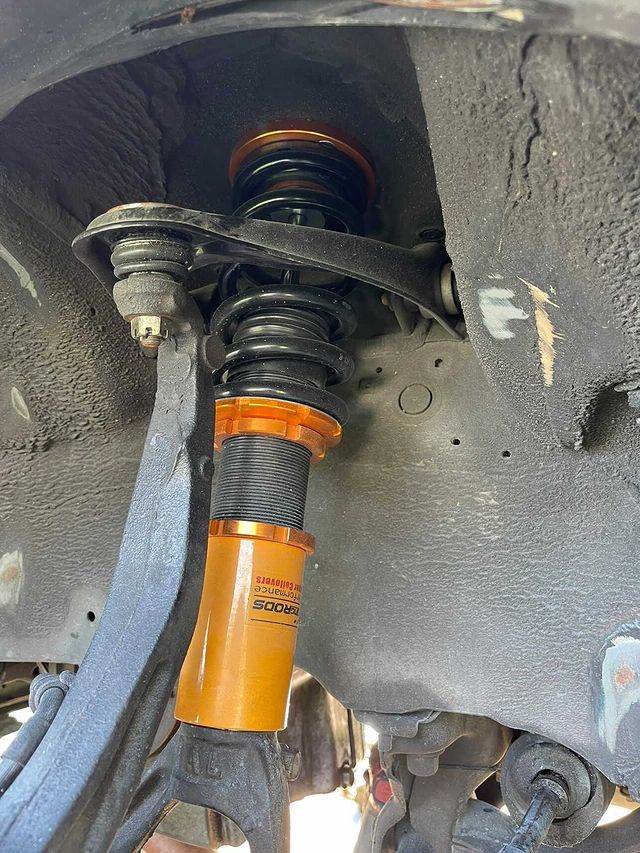 I've definitely learned that changing many parts and accessories on the car really isn't that hard, starting with the coilovers. I had a friend who works as a mobile mechanic help me because my knowledge was limited, but even as someone inexperienced, I found that many parts like this are a fun thing to work on and install.
Now, the coilovers working very well on my Civic. They work for spirited driving and functionality for my lower car. They also helped me to achieve what I want initially.
In the future, I'd like to see more quality-of-life products on MaXpeedingRods. As parts are becoming scarcer for these cars, it's hard to filter out quality parts from eBay knockoffs and jokes. Things like clutches, brakes, seats, ignition, LED bulbs (blinkers, reverse lights, headlights, tail lights, etc.) and all kinds of commonly replaced parts all have potential on the platform. Bringing it to a well-priced one-stop shop would be amazing.