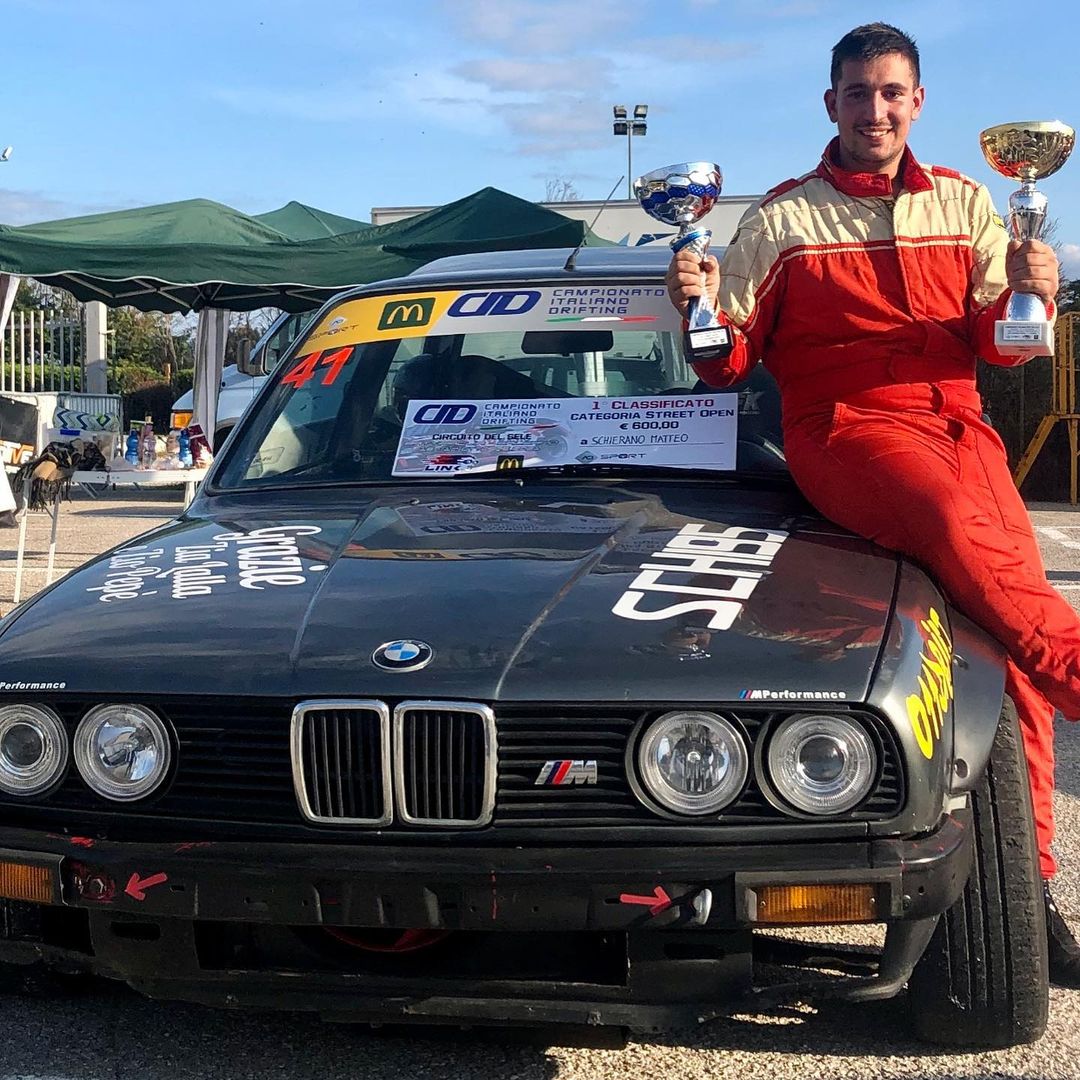 He started drifting with the purchase of his BMW E30 four years ago. Now he's working his way up the ladder in professional drift. In fact, when you talk or think about Matteo Schierano, you always know he's working somewhere to get ahead in drifting. In 2021, he brings home the title of Italian drift champion in the street category of the ACI SPORT Italian Drift Championship. A young man full of surprises who knows what the next year will hold for us.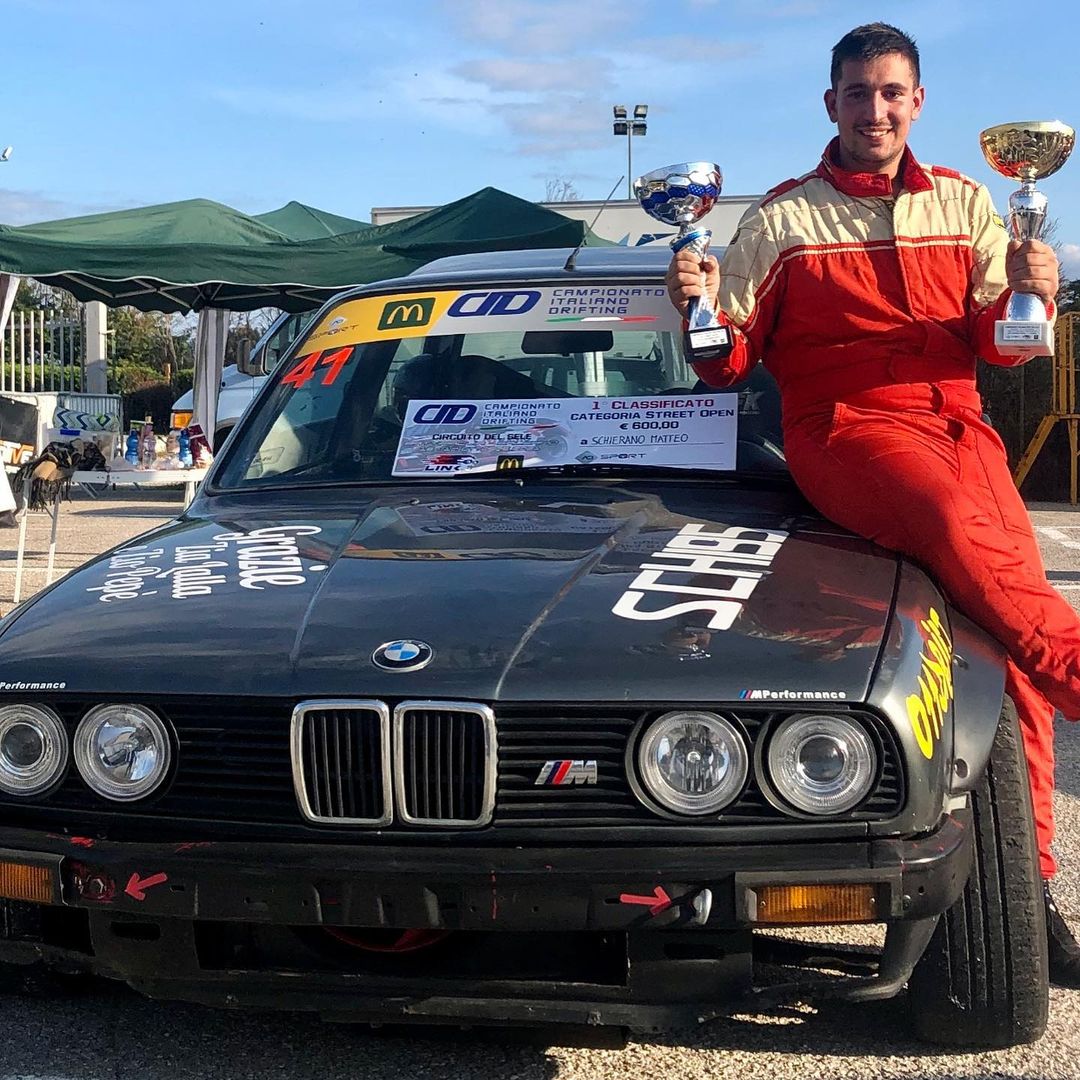 About Matteo Schierano
MXR: Tell us about yourself, what have you learned during your years of drifting on the circuit?
Matteo: I started drifting four years ago. I have never taken courses to learn, I have always been inspired both by the people I have seen racing in the events I have attended and by watching the videos of the best drivers participating in drift championships around the world.
MXR: What motivates you?
Matteo: My family, my friends, all those close to me are what gives me the strength to continue, to improve and never give up. Drifting makes you incredible emotions, always with maximum adrenaline.
MXR: When did you become aware that you would have the opportunity to race at a high level?
Matteo: In February 2020 a group of friends convinced me to register for the Italy Drifting Trophy. I never thought I could participate in an official Drift race, let alone win it.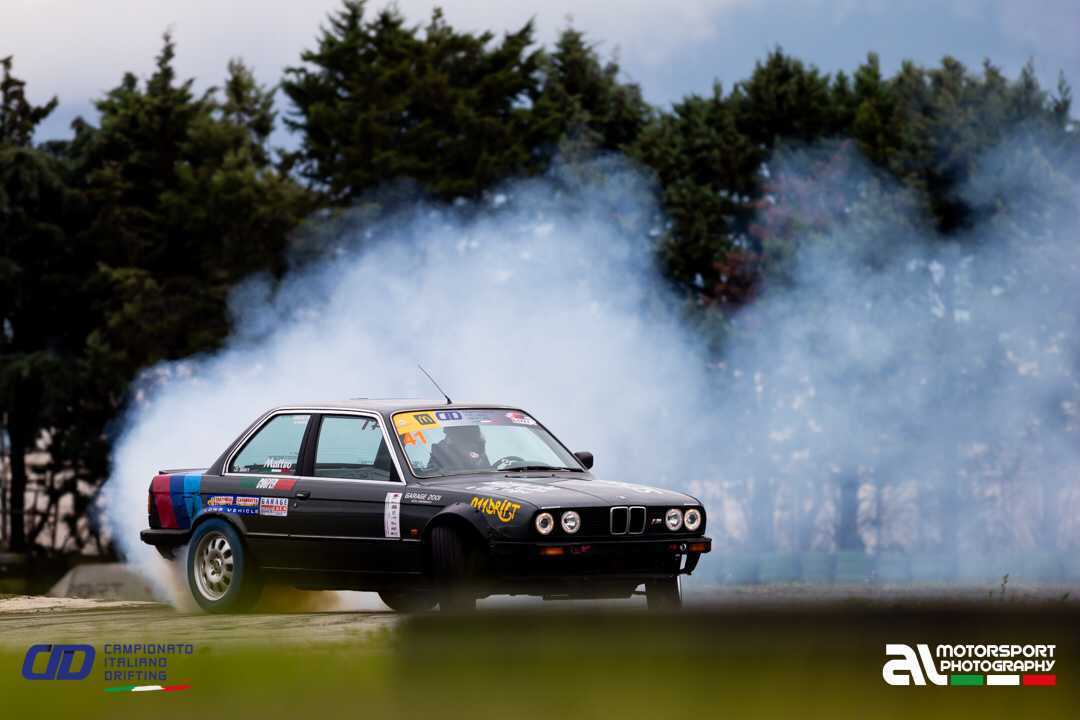 The BMW E30
MXR: Tell us a bit more about your drift car?
Matteo: The car I used to drift is a BMW E30 320i. At first it was a stock engine, but I needed more power, so I decided to convert it to turbo using the turbo, intercooler, oil cooler manufactured by MaXpeedingRods. Two years ago, due to an engine problem, I decided to replace it with a naturally aspirated 200hp 2800cc engine, derived from a BMW E36.
MXR: How does the MaXpeedingRods connecting rods feel on your drift car? And how does it compare to the rest of the competition?
Matteo: MaXpeedingRods connecting rods are of excellent construction, resistant and balanced, with an excellent quality price. We also used them on a turbo project, a BMW E46, which I made with a friend. I hope to test them on the engine that I am building for the 2022 season.
MXR: Can you remember what your first car was? When and how did you begin to drift?
Matteo: My first car was a Ford Sierra Cosworth, which I still have in my garage. I have never attended real drifting events with it, also because it was all original and the spare parts to prepare it for Drift were hard to find. So I bought my BMW E30, which I am currently racing with.
The drifting
MXR: Who is your favorite driver to compete within a tandem? Is there a specific tandem battle in the past that resonates with you?
Matteo: My first real tandem battle was during the Shakedown of the Italian Drifting Championship this year. The first approaches in tandem I had them with a dear friend, Christian Stocco, with his BMW M3 E36. Now I continue to train with my friend Andrea Favaro, an excellent driver driving his BMW E30.
MXR: For all those aspiring drifters out there, what would you say the key factors are to becoming a successful drifter?
Matteo: To become a great drift you must first train a lot, have a great feeling with the car and take a cue by learning the secrets from the best pilots in the world of drifting.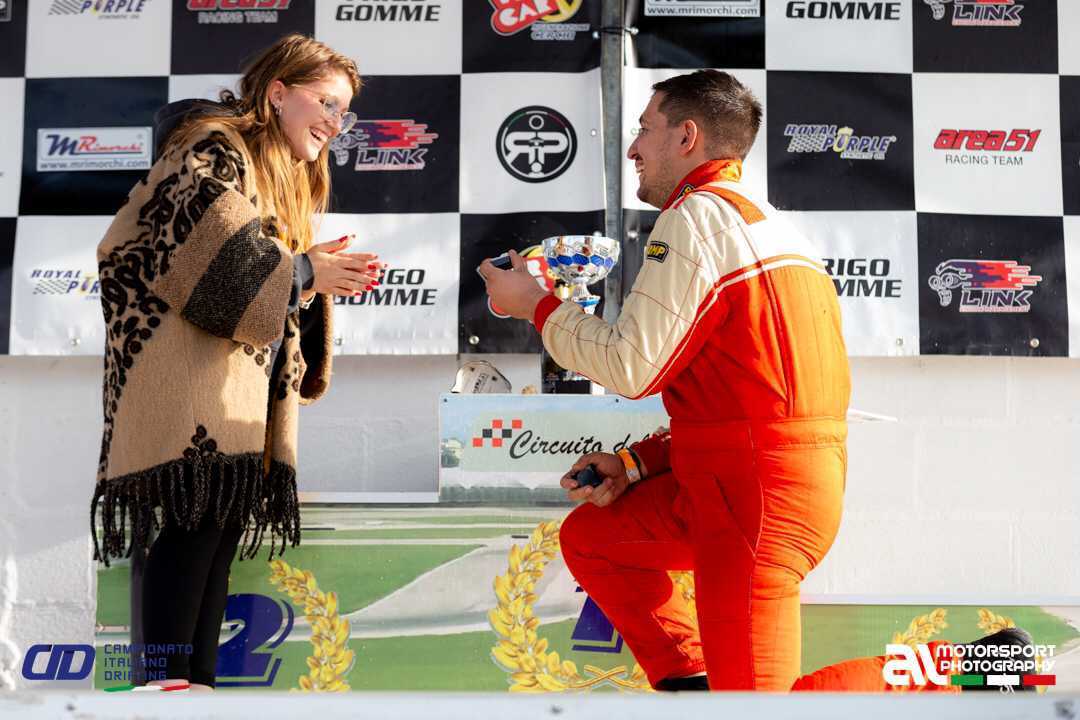 The Champion
MXR: Congratulations on winning the 2021 Italian Drifting Championship! What was the 2021Campionato Italiano Drifting like?
Matteo: The Italian Drifting Championship is the most important championship in Italy. It is divided into three categories: Street (where you run in single), Pro2 and Pro (where you run in tandem). It consists of four races, three for the Street category.
MXR: That's a pretty remarkable season! Looking back, what was your favorite moment?
Matteo: 2021 was an intense season full of twists. Winning the Italian Drifting Championship in the Street category was a unique experience. My favorite moment was the last round in Battipaglia, the decisive race. It was great to be on the top step of the podium, where I made the marriage proposal to my girlfriend.
MXR: What's your favorite track to drift in CID?
Matteo: My absolute favorite track is the Modena Autodrome. It was my first real Drifting track, where I participated in my first official race, winning the 2020 Italian Drifting Trophy in the Street category.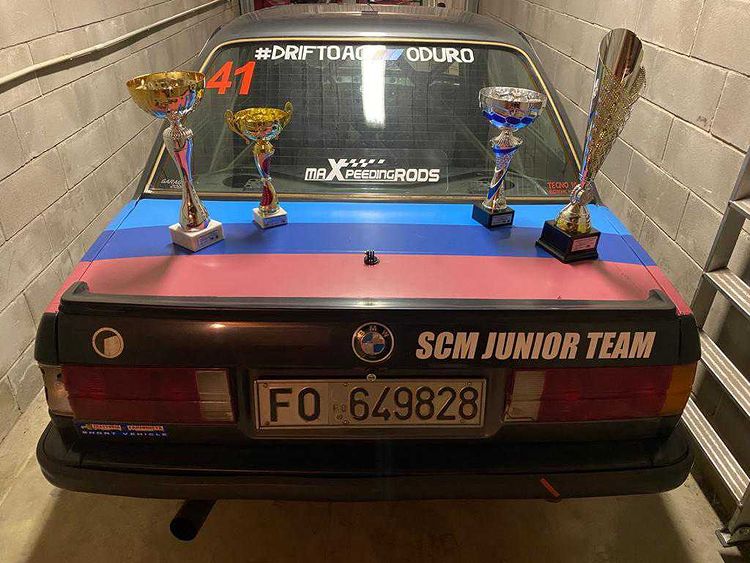 The future
MXR: Do you have any goals for 2022? What kind of dreams do you have?
Matteo: For 2022, the main goal is to upgrade my BMW E30 to the next category, the Pro2. I will replace my BMW's 2800cc engine with that of a BMW M3 E36. I don't have high expectations, I just hope to have a lot of fun and to be able to improve, comparing myself with the best riders.
Feel free to drop a thank you here for anyone who has helped you along the way. Thanks again for taking the time to answer these questions and good luck with your 2022 season!
Finally, I thank my family, my friends, my sponsors and all those who have been close to me, including MaXpeedingRods, who have given me support and visibility throughout the 2021 championship. I hope I can continue to collaborate with you and be part of your team for 2022. See you soon.