Following universal competition upgrade sport-performance turbo GT3076, MaXpeedingRods GT2860 turbo(SKU:GT2860-SD) for racing now available. Without mysterious colors, today we officially release the dyno report from our professional mechanics.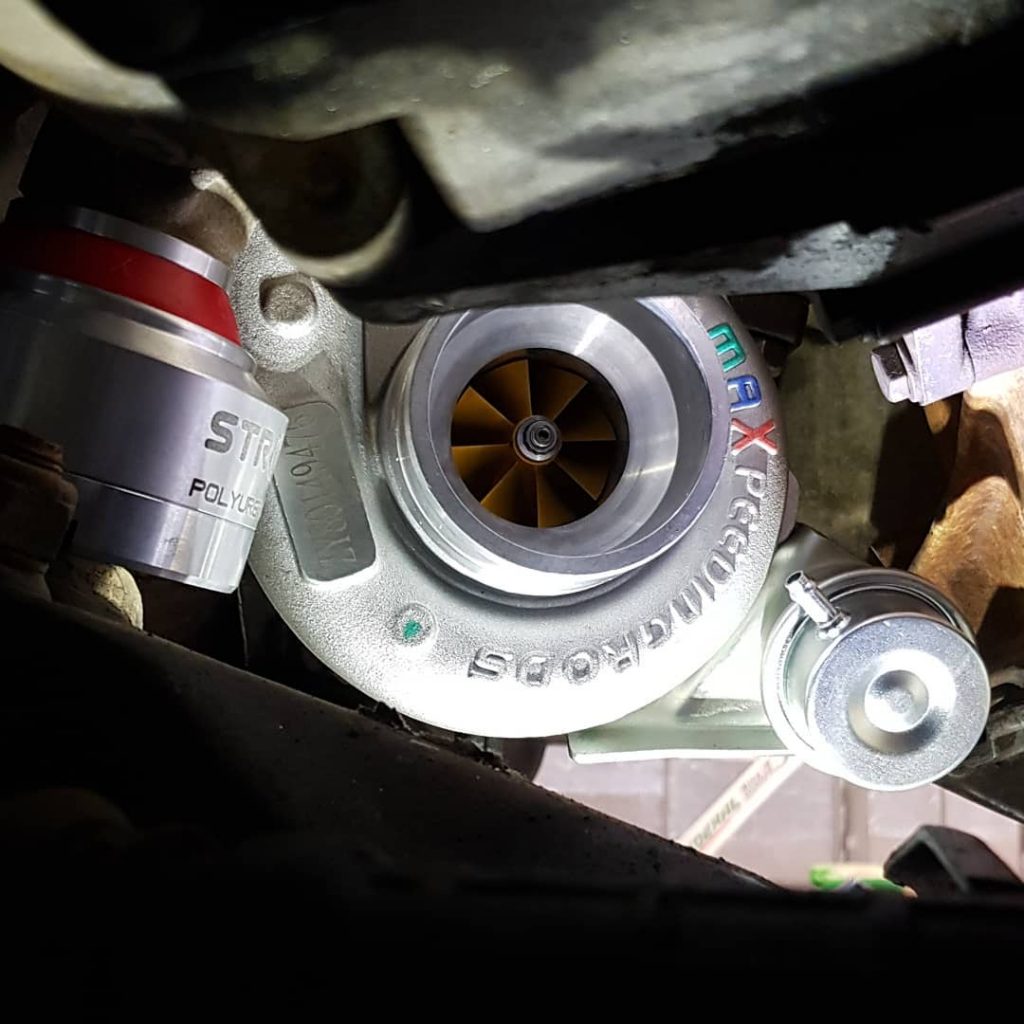 Special Features
Perfect designning and excellent manufacturing, extend the life of this turbo.
High precision dynamic balanced turbo and wheel blades, making the turbo psi up to 2.5bar.
High efficiency and low inertia wheel blades, Significantly reduced turbo lag.
Nickel alloy turbine housing,with high level of thermal performance,handling up to 1050 Degrees celsius exhaust gas.
Improve engine performance and reliability, engine horsepowe output increase up to 200%.
Extraordinary racing performance,much better than the common turbo, perfect for all racing applications.
Dyno Report
Test Vehicle: Ford Focus GRB 2.0L
The dynamometer for the Test: DYNAPARK
Front-wheel drive TCF setting: 1.0
The Turbo Boost Controller of Test Vehicle: LINK FURY
The Specification of Test Vehicle: CP 87.5MM Piston, MaXpeedingRods connecting rods with ARP L19 bolts, ACL bearing, Original Camshaft, ID10, Subaru 550cc Fuel injector, link fury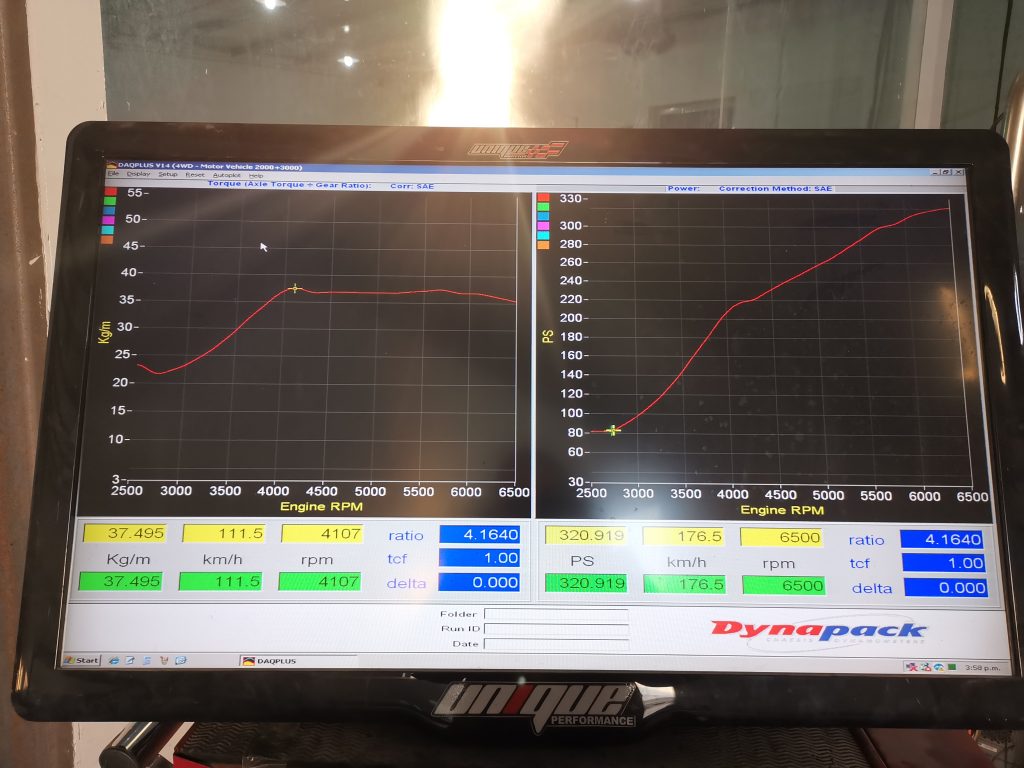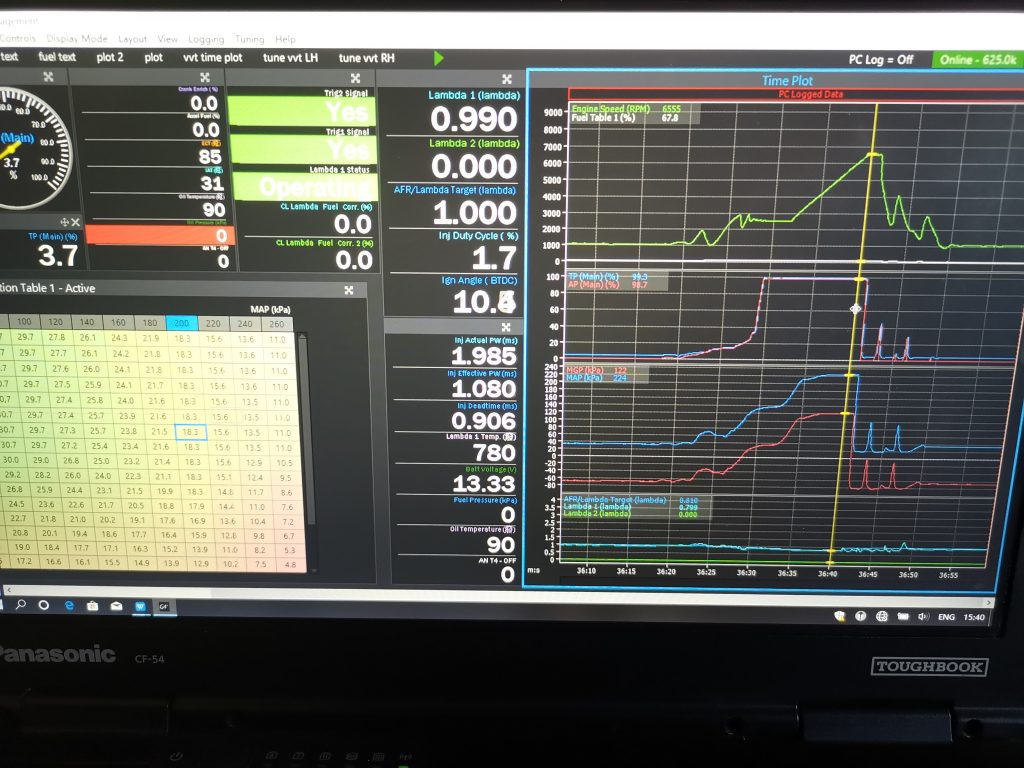 The output of the engine 320PS/6500rpm & 370Nm/4000rpm.
The maximum constant pressure of this turbo is around 1.2BAR at 4000 rpm.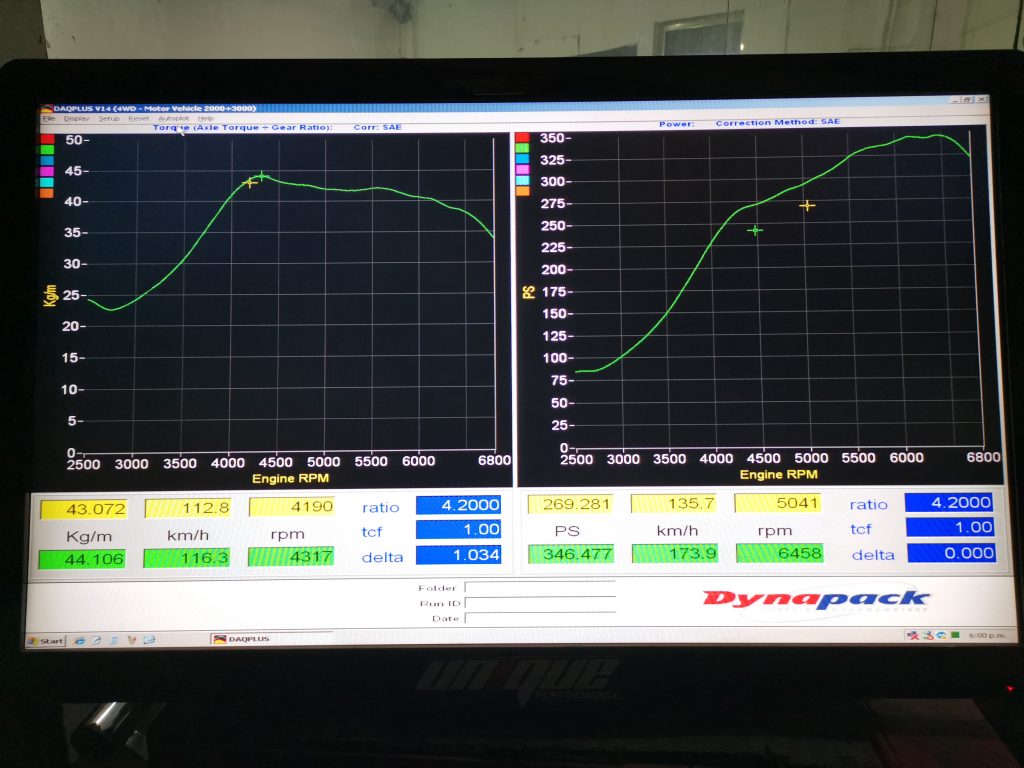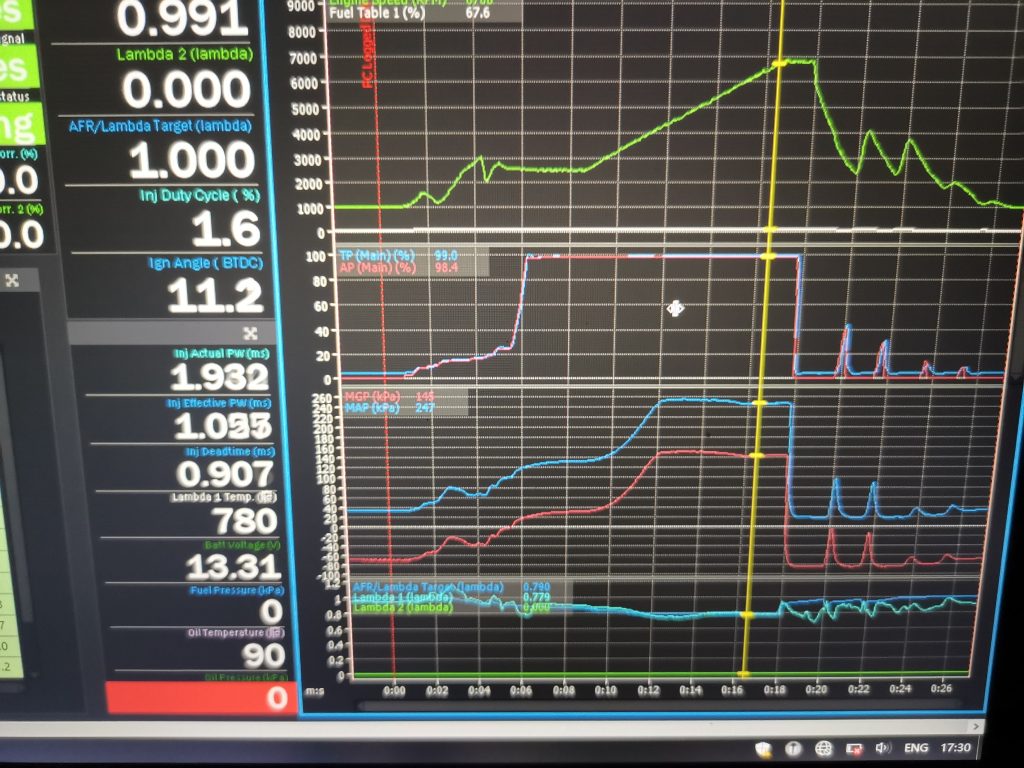 The output of the engine 346PS/6500 rpm & 460Nm/4157rpm.
The maximum constant pressure of this turbo is around 1.5BAR at 4300 rpm.
MaXpeedingRods Blog will continue to update the releases of new products, so stay tuned for official reports of GT2560, GT2867, GT2871, GT3071, GT3582 and other series of upgrated parts.