Teach me suspension: "when installing the rear shocks and springs don't tighten the shocks for preload. I did this on my previous set and blew a shock out." This is Alexander Ávalos' past experience has taught us that. Alexander Ávalos, an avid car tuning enthusiast, becomes a professional after learning lessons from the real.
I got these new coilovers from MaXpeedingRods and decided to try them on my drift car. This would be the second set. The build is a simple one: 2.8 m52 engine, headers, m50 manifold and E46 arms with custom knuckles, and a welded 3.91 diff.
I got them installed about two months ago, I have taken it to two drift events and I'm already prepping it for the third.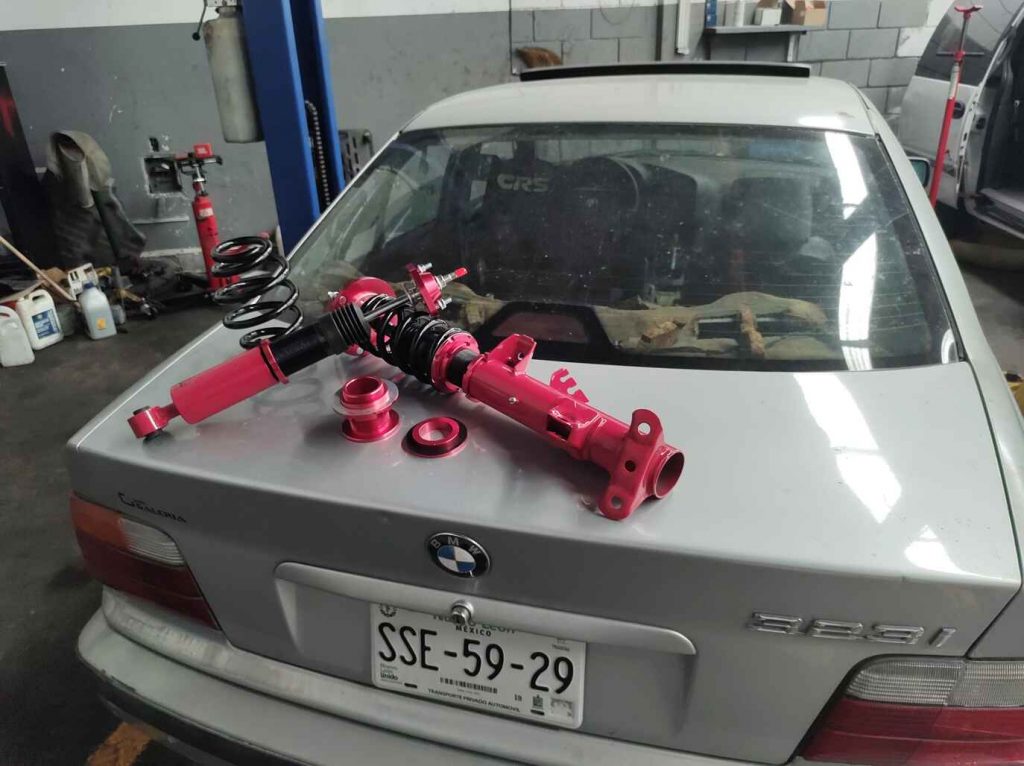 As far as setup goes, I went with a pretty usable ride height, maxed out the camber on the front and set the dampers as hard as they get to aid. The fact I no longer have a front sway bar, even so the car corners flat and feels predictable when sliding. One slight disadvantage of this set is the lack of caster adjustment on the top mounts, you won't really need it for street use but if you want to get the most out of the suspension that can be a bit limited. In my car I added caster by getting offset control arm bushings but I still need to adjust it up top to have a similar setup to an M3.
One thing to keep in mind though, when installing the rear shocks and springs don't tighten the shocks for preload. I did this on my previous set and blew a shock out. Instead, leaving the spring with no perch or adjusters and unscrewing the shock as much as you can so the piston sits roughly in the middle of its travel.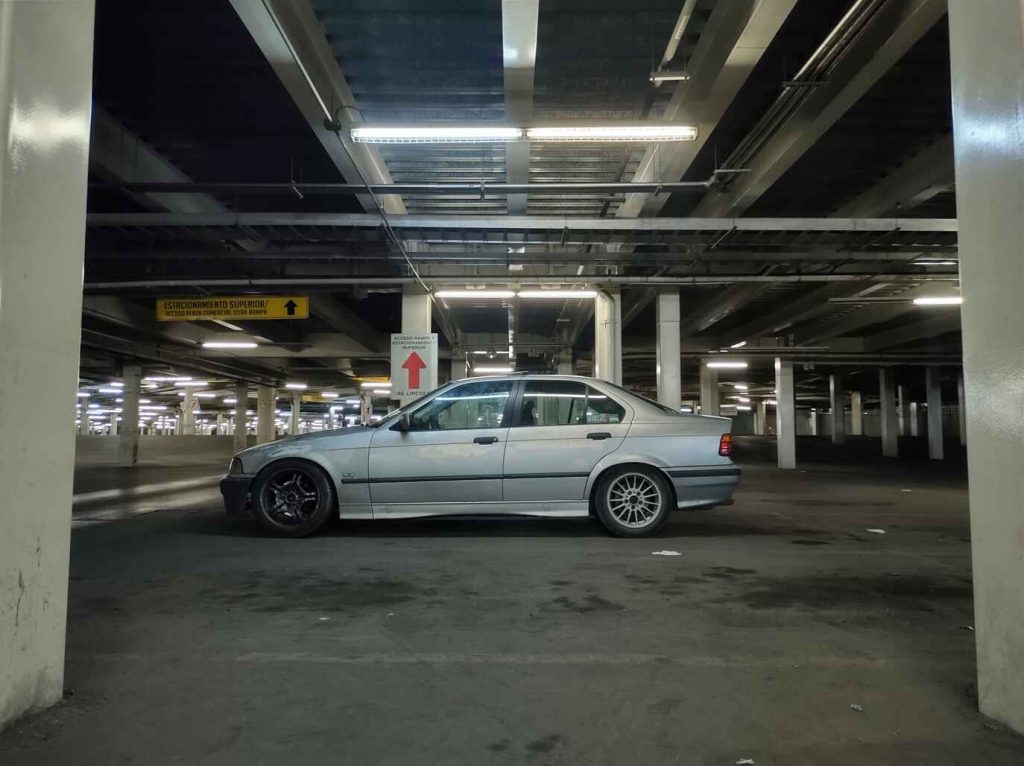 On the drift car, however, I just installed the springs and shocks like I mentioned above, though I still find the rear suspension to be a little soft, I'm thinking on going with swift springs for the next setup.
I've found this new set to be a little softer on bumps than my old set but I'm not sure if that's because of the different setups, one of my cars has the coilovers bottomed out. I even removed a lock ring to get 8mm lower. I have 18″ wheels with 35 profile tires on it and that makes the ride even harsher but I'm still able to use it as a daily.
Since that car is at the body shop, I started daily driving the drift car, this one always runs 17″ in the front and 16″ at the back and that probably aids the ride in a way.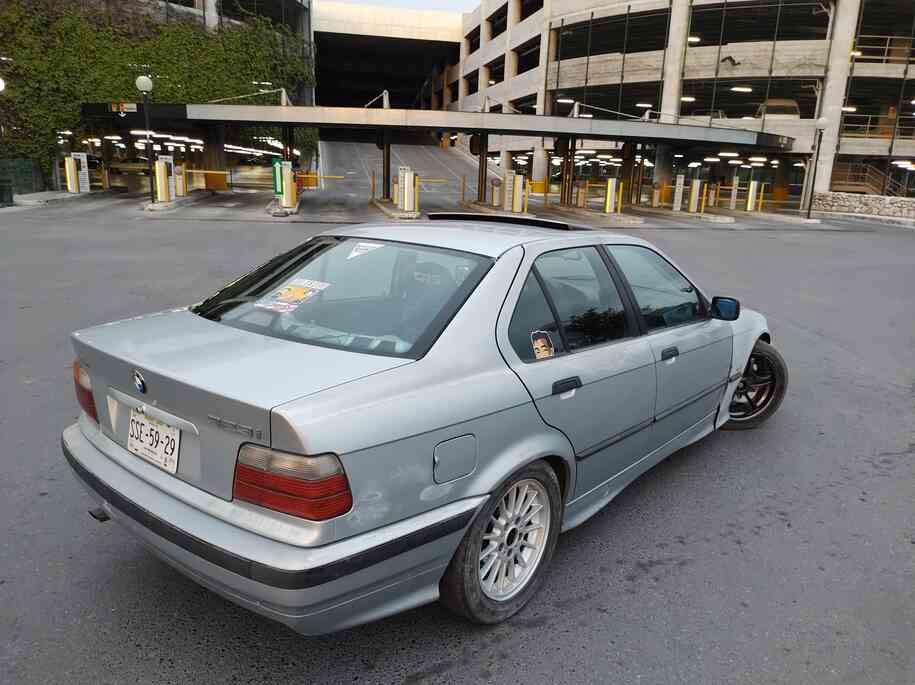 Long talk over, time to wrap this up, how's the quality? And would I recommend this kit?
To answer the first question: I think the quality is above the average budget coilover set you can find on the market. In my experience I haven't had any issues running them over a year on my daily driving, except for the one mentioned before, but that's more due to user error.
Would I recommend this kit? Yeah, it's a good kit to start drifting or if you just want to slam a car on the budget.