Discussing spring rates between totally different cars is pointless agreed, so we talk about variations of the BMW E-series car only this time. In the absence of other data, spring rates can reasonably be compared. What is the Ideal Coilover Spring Rate for E36? Just share a few ideas, hope that helps you in the right direction.
BMW Suspension Feature
Typically, BMW has slightly more weight on the front wheels than the rear, which means the rate of roll is greater in the front than in the rear. We must use more spring rates in the front to control the rate of the roll than in the rear.
Ideal Coilover Spring Rate for Competition Driving
The rear spring location on E36 means you need a much HIGHER rear rate than the front in order to have a balanced feeling car, 8kg/6kg combo is not enough. The rear motion ratio is barely HALF of the front, so generally, they need at least 30% stiffer in the rear.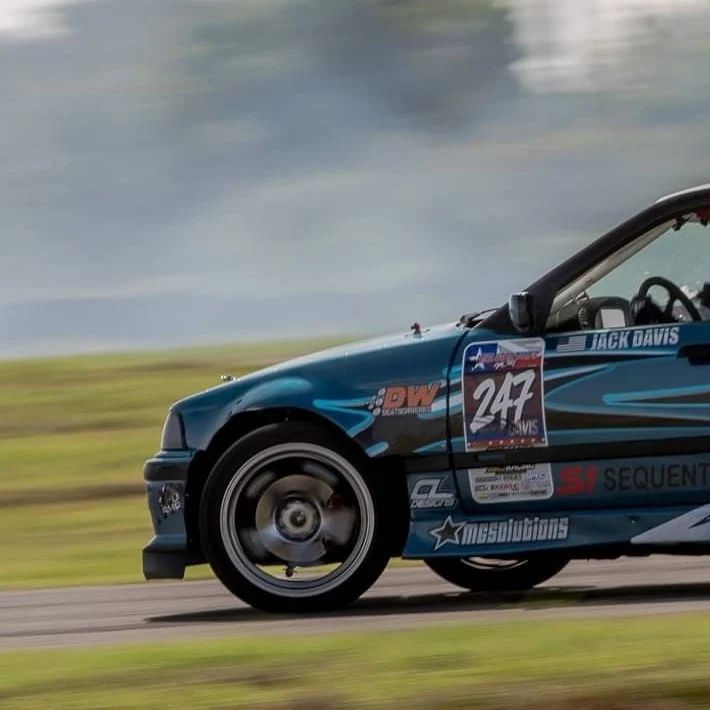 Pro drifting requires more rear grip bias which makes the cars faster while sliding, and they have to stay on the throttle for smooth transitions. So at least a 100lbs difference is needed for e36. A smudge over 200lbs is ideal.
For static drop-on stance cars, you need a stiff rate, but for maximum performance on a competition drift car. You are probably looking at a 350-400lb front spring and maybe a 450-500 rear.
Ideal Coilover Spring Rate for Daily Driving
Ride quality and handling never go hand in hand. Usually, stiffer rear rates will contribute more to a harsher ride. If you like a sporty feel and don't mind feeling every bump in the road.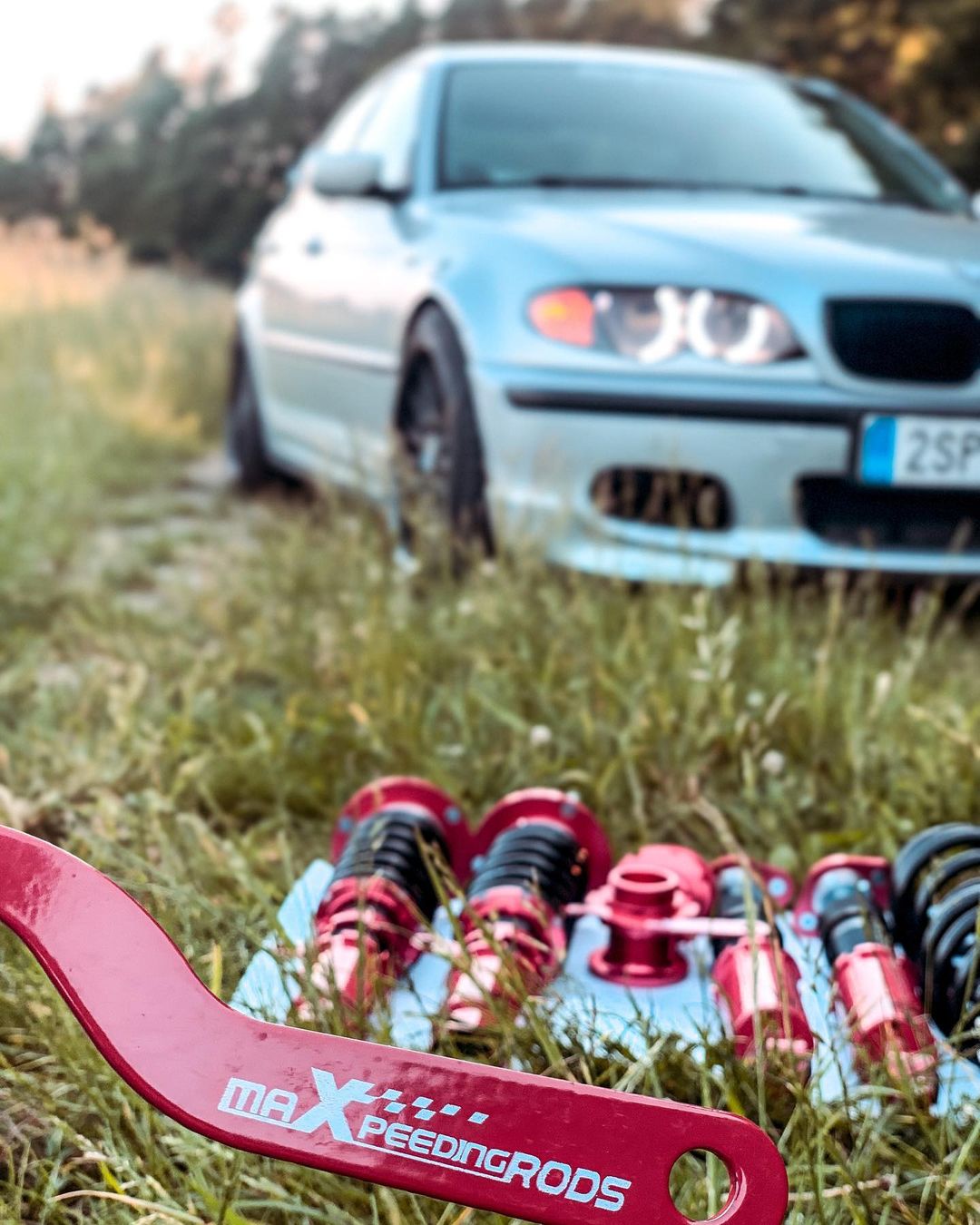 Some of our customers choose 400f / 400r, I guess The rear is too stiff and the front too soft for the slammed ride height you want. In order to the good ride quality, the theoretical 10% higher natural rear frequency would result in a flatter heave motion and less pitching over bumps.
It also depends on how you set the damper. Just soften the dampening for better ride quality. Try our E36 24-way adjustable damping coilovers (448f/392r) to decrease rebound for better ride quality. It provided better characteristics for the ride and bump rebounds. The perfect cheap option for the street rides and weekend competition warriors.
Try different springs out and see what works for you. What's your car's spring rate?