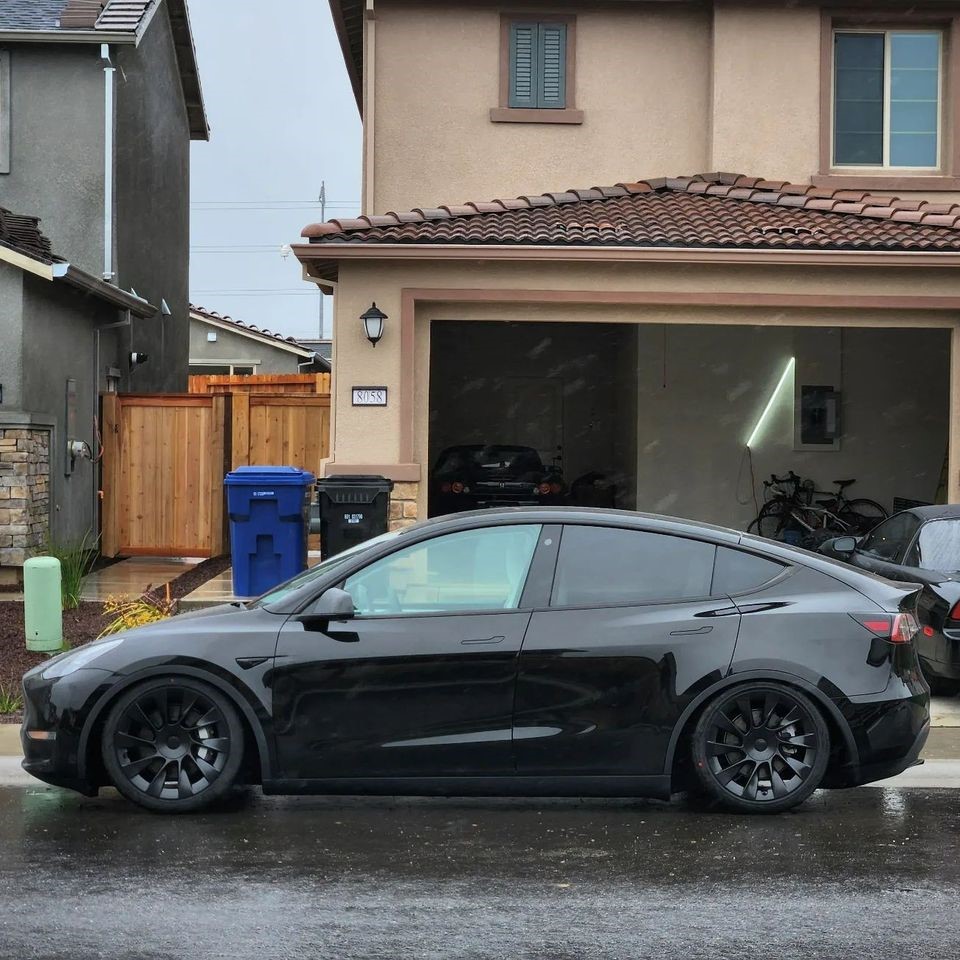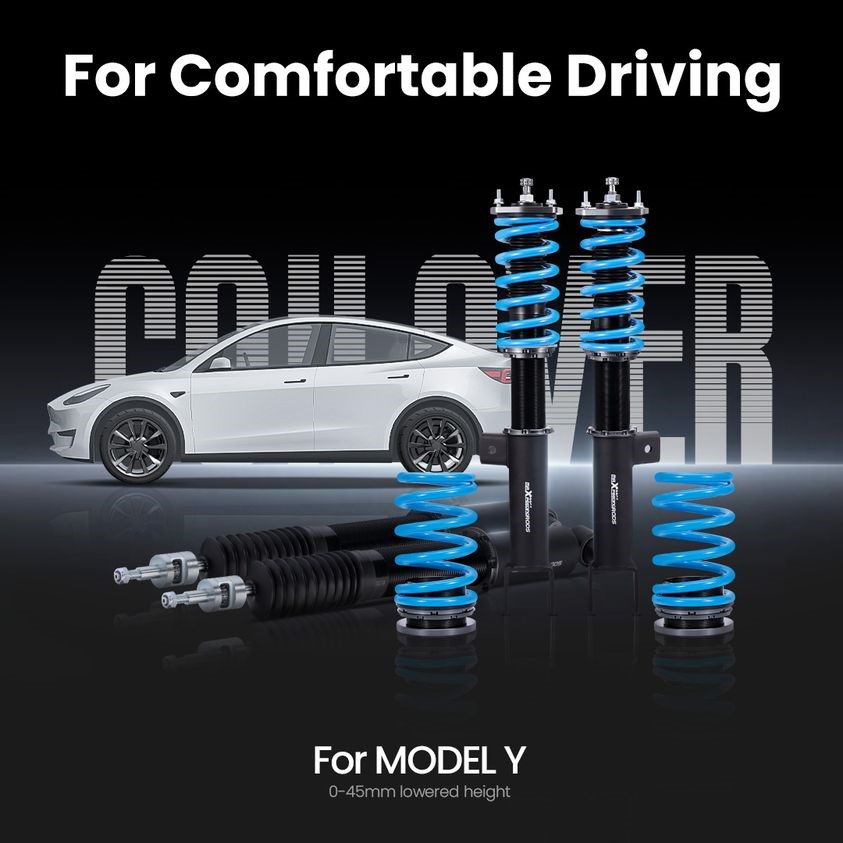 Looking to upgrade your Tesla Model Y 2020+ AWD's suspension? Look no further than the MaXpedingRods T6 lowering coilover. Not only will it enhance your car's performance and handling, but its sleek design will also elevate its appearance. With a range of advanced features, this coilover puts you in the driver's seat of your driving experience.
Fine-Tune Your Suspension with the MaXpeedingRods T6 Lowering Coilover
The MaXpeedingRods T6 lowering coilover puts you in control of your driving experience. With 24 levels of adjustable damper, you can fine-tune your suspension system to your liking. If you prefer a smooth and comfortable ride, set the damping to full soft.
But if you're feeling adventurous and want to push your car to its limits, try setting it to 16 clicks for a more spirited drive. And for those occasional track days where you really want to let loose, go all the way to total stiff. The power to customize you're driving adventure is in your hands.
In addition to adjustable rebound damping, the MaXpeedingRods T6 offers separate height adjustment without changing preload. As a result, you can lower your vehicle's center of gravity for improved handling and a more aggressive stance without sacrificing ride quality or damaging the suspension components.
Better Handling with Upgraded Racing Springs
The MaXpeedingRods T6 also features upgraded racing springs tested over 600,000 times to ensure high tensile strength and durability. These springs work together with the adjustable damping to give you the best performance and comfort possible.
For even more control over your suspension, some models also come with adjustable camber plates and pillow ball top mounts. This allows you to sharpen your steering response and improve handling even further.
Premium Quality Top/Lower Mounts of MaXpeedingRods T6 Coilovers
All MaXpeedingRods T6 coilovers are assembled in a dust-free factory, ensuring they are of the highest quality and have a long life. In addition, the CNC-machined aluminum top mounts and lockers provide excellent strength and save weight. While the heavy-duty steel lower mounts are highly durable and reliable.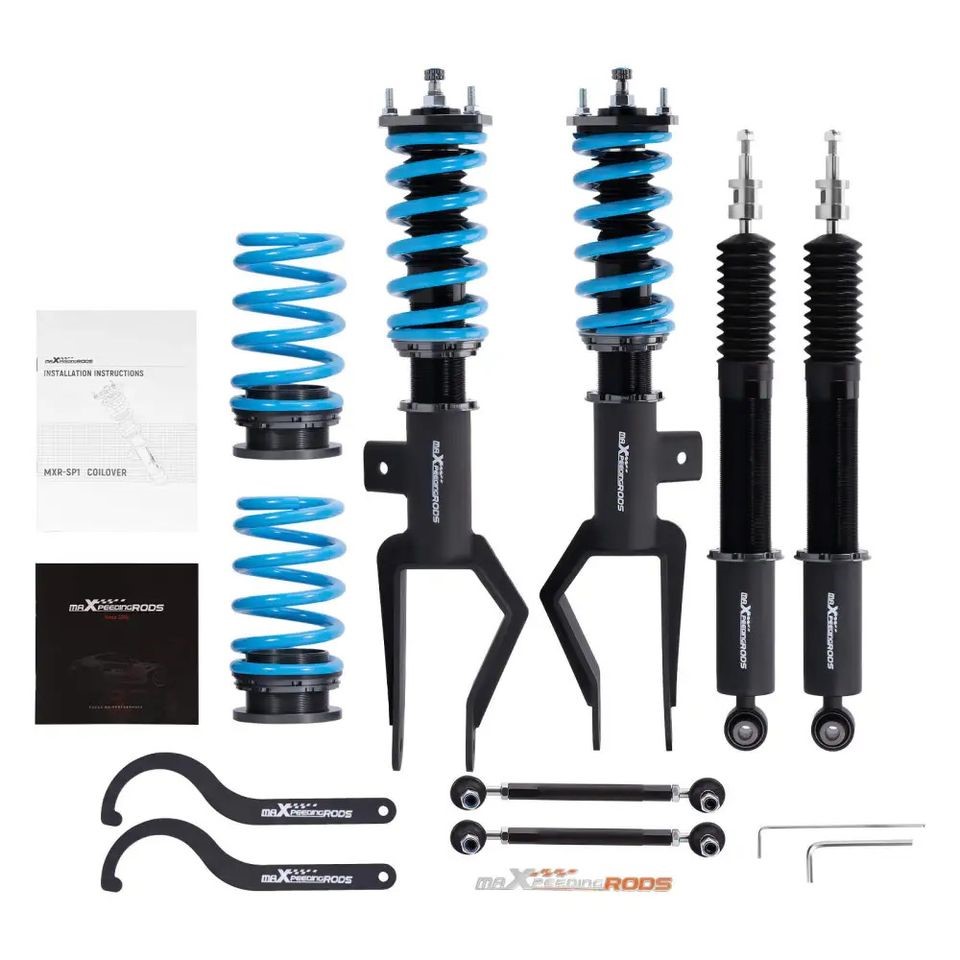 Outstanding Performance with a Twin-Tube Structure and Corrosion Finish
The beautiful and unique twin-tube structure provides excellent handling and control characteristics for most driving conditions. This feature offers a smoother driving experience and better stability, allowing the driver to maintain control of the vehicle even in challenging situations.
And with its corrosion finish, anodized aluminum, and powder-coated carbon steel parts, you can be sure this coilover will look great on your vehicle for years.
Easy Assembly and Assurance with the MaXpeedingRods T6 Coilover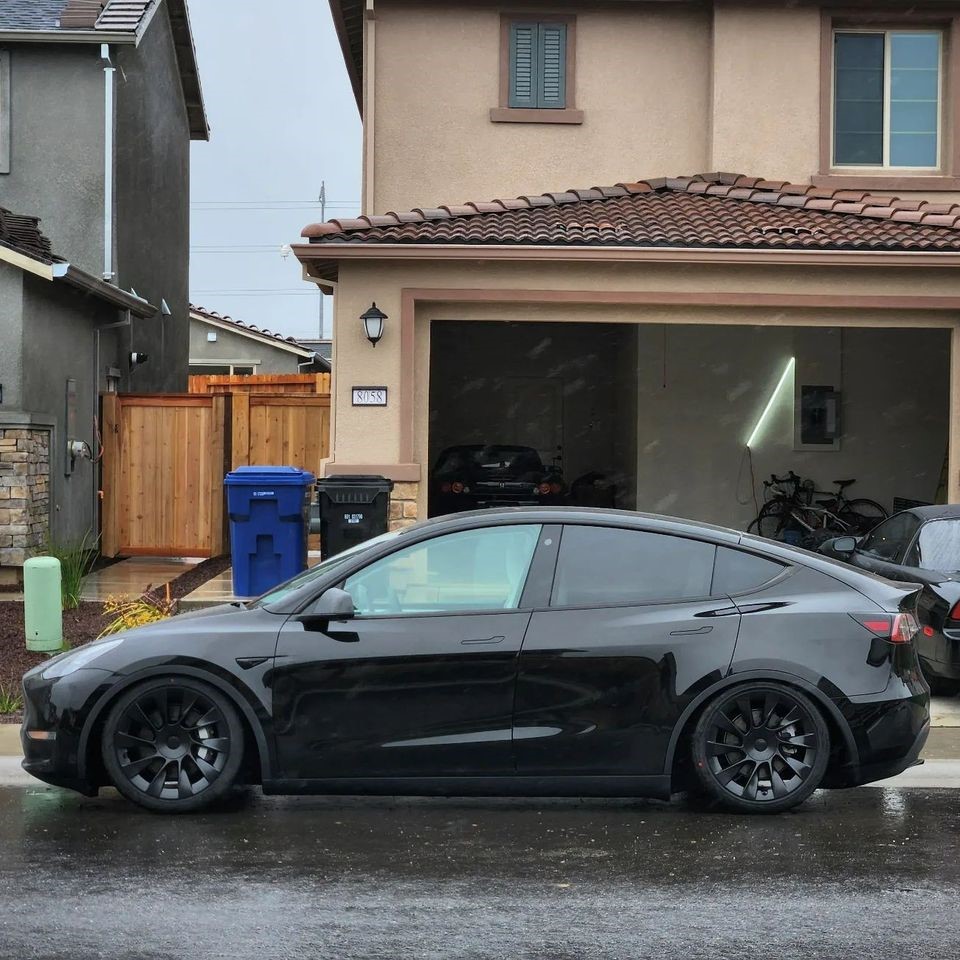 When you order the MaXpeedingRods T6 coilover, you'll receive a complete assembly for both the front and rear of your vehicle, sway bar links, wrenches for height adjustment, and a pair of hex wrenches. And with its clean room assembly and upgraded damper oil, you can be confident that this coilover is ready to perform at its best right out of the box.
It's important to note that professional installation and alignment is suggested for the MaXpeedingRods T6 coilover. However, with its easy-to-follow instructions and high-quality components, you can have peace of mind knowing that your vehicle's suspension is in good hands.
Conclusion
If you want to upgrade your Tesla Model Y 2020+ AWD's suspension, the MaXpeedingRods T6 lowering coilover is an excellent choice. With its adjustable damping, separate height adjustment, and upgraded racing springs, you'll have more control over your vehicle's suspension than ever.
Its stylish appearance will give your vehicle an impressive look that will turn heads. Check out this video to see how we package and ship our parts. Top YouTubers here.
You have already praised the quality of our coilovers. Be sure to check out MaXpeedingRods store for other auto parts you may be interested in!