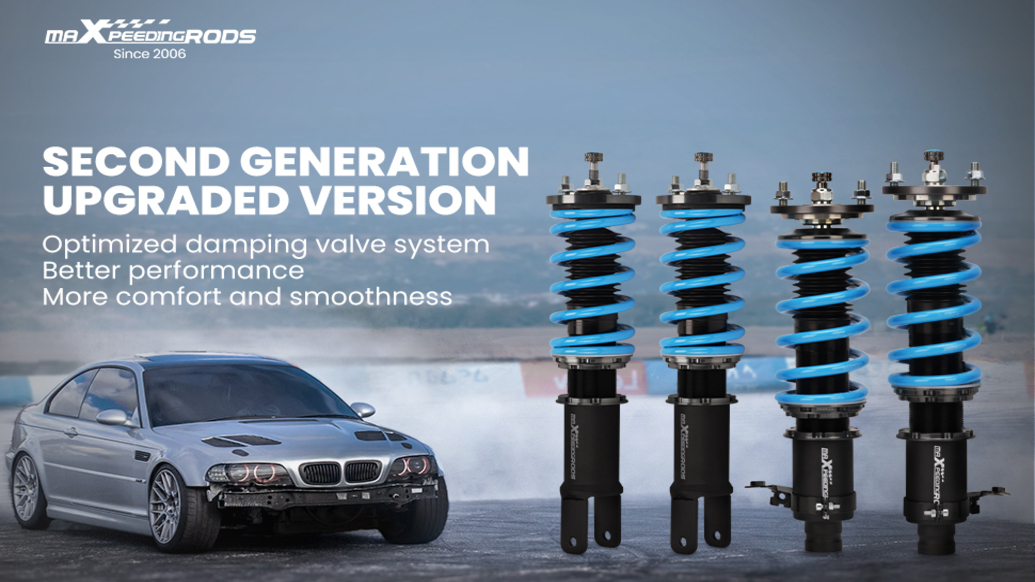 Editor's Note: Watch as our friend installs and tests our innovative Coilover COT6, experiencing the true driving potential with Maxpeedingrods!
In the YouTube video by our friend 79th Productions, we witness a remarkable transformation in the driving experience of a 1997 Honda Civic. The video thoroughly showcases the step-by-step installation of Maxpeedingrods' COT6-Honciv3 Coilover and then shares some amazing details of this coilover with us.
First of all, our friend 79th Productions was clearly amazed by the damper adjustment knob cover design which offers a more intuitive and fast adjustment, along with the extended dust cover and a decent outlook. And the whole installation process was quite easy and fast.
Then he compared his previous suspension to the Maxpeedingrods' coilover. The difference is striking! The old suspension's deafening noise makes driving a challenge, an experience to be endured rather than enjoyed. Maxpeedingrods' coilover, on the other hand, whispers through the road, turning every drive into a serene and tranquil journey. It's the kind of quiet comfort you never knew you needed – until you experience it for yourself!
In the later test driving, the author compares the performance of the two coilovers on the road. On bumpy roads, the old suspension would bounce around uncontrollably, causing discomfort for the driver and throw you all over the place in the car, according to him. However, Maxpeedingrods' Coilover masters every bump along the way, providing a stable and comfortable ride, ensuring a smooth driving experience. Its powerful shock-absorbing ability surprised the author very much and even helped him rediscover his love for driving this Honda Civic.
Overall, Maxpeedingrods' coilover, the COT6-Honciv3, has left our friend 79th productions amazed with its outstanding performance. The drastic improvement in driving ability has taken his 1997 Honda Civic to a whole new level. If you're looking for the perfect upgrade to enhance your driving pleasure, look no further than Maxpeedingrods' Coilover. Unleash the full potential of your ride and feel the difference yourself!