Editor Note: Anthony Benjamin was an Automotive Technician based out of Delaware. He is focus on car build and modify race car. His goal is to build a reputable company that customers will truly appreciate what we bring to the car community. Are you looking for a Mustang turbo?Now let us see what did he build his 2001 Ford Mustang Gt with our GT45 turbo.
Why did I want to rebuild my turbo?
I have utilized ON3 turbo for little over 3 years and it has done great things. The spool up time is great due to the medium sized exhaust and AR side and me running a V8 was a good fit. However, I found myself running out of room higher in the rpms. 5k or more area.
Yes, I can make more "boost" in the higher Rpms but was I getting affective power, well not really. I was able to see a little drop off around 5200 rpm which to most wouldn't notice or care much. Most people just want to feel that pulling feeling from the turbo ASAP.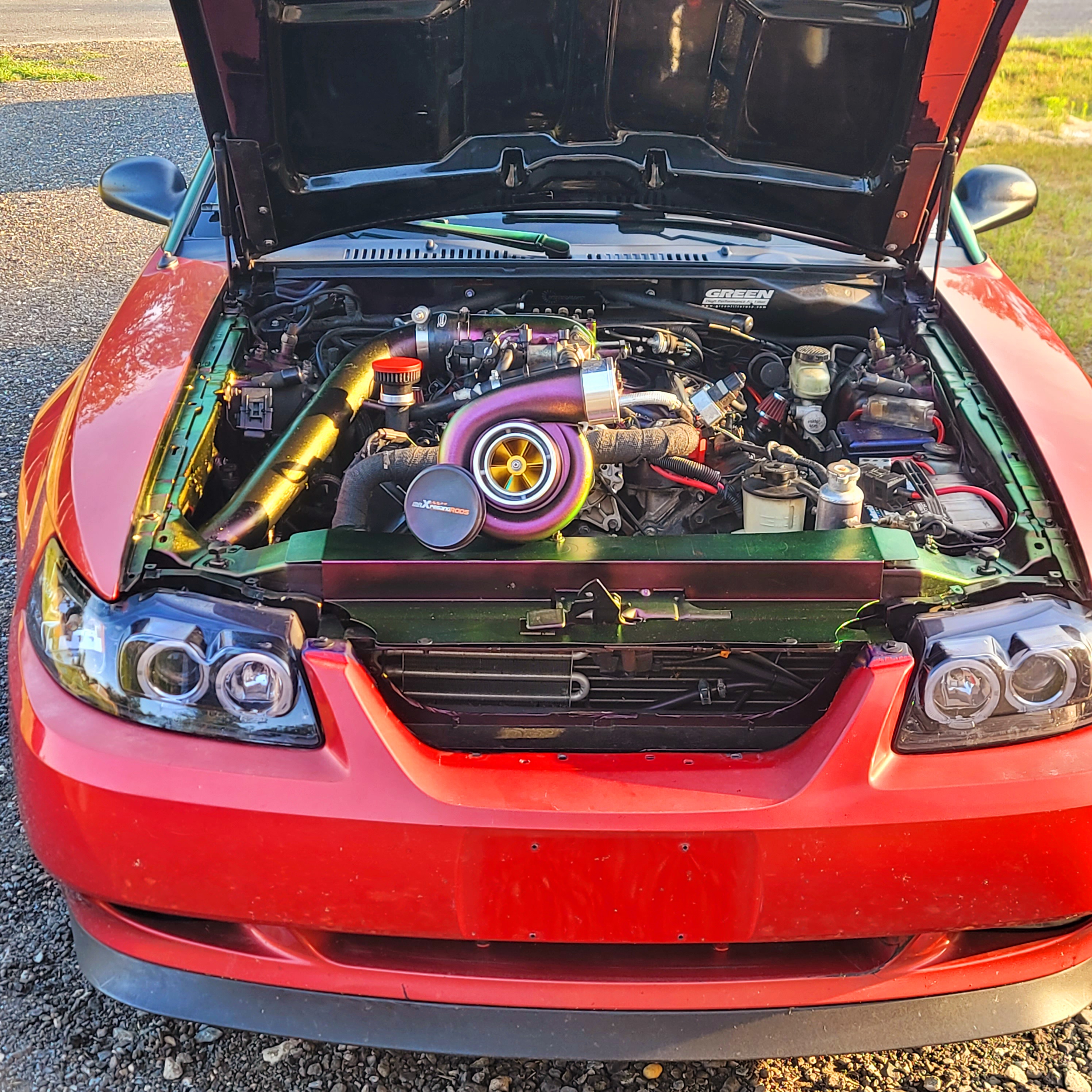 Comparation between maxpeedingrods GT45 and ON3 76/65
Well, I decided to upgrade and get something a bit and when I say a bit, I mean a lot bigger. I was able to talk to maxpeedingrods and they sent me their gt45 turbo for my Mustang. When I opened the box, I mean wow this turbo is massive. I was overly concerned about turbo lag at this point. Both turbos mounting flange are exactly the same so mounting it was easy. I purchased a new oil feed and return kit so that old parts weren't used. The hot side is bigger than 3in so I found a v-band adapter from compressor to my exhaust that matted up very nice. I did however get the new turbo painted to match my engine which I think came out amazing. After installation which wasn't difficult at all I was eager to test drive the vehicle.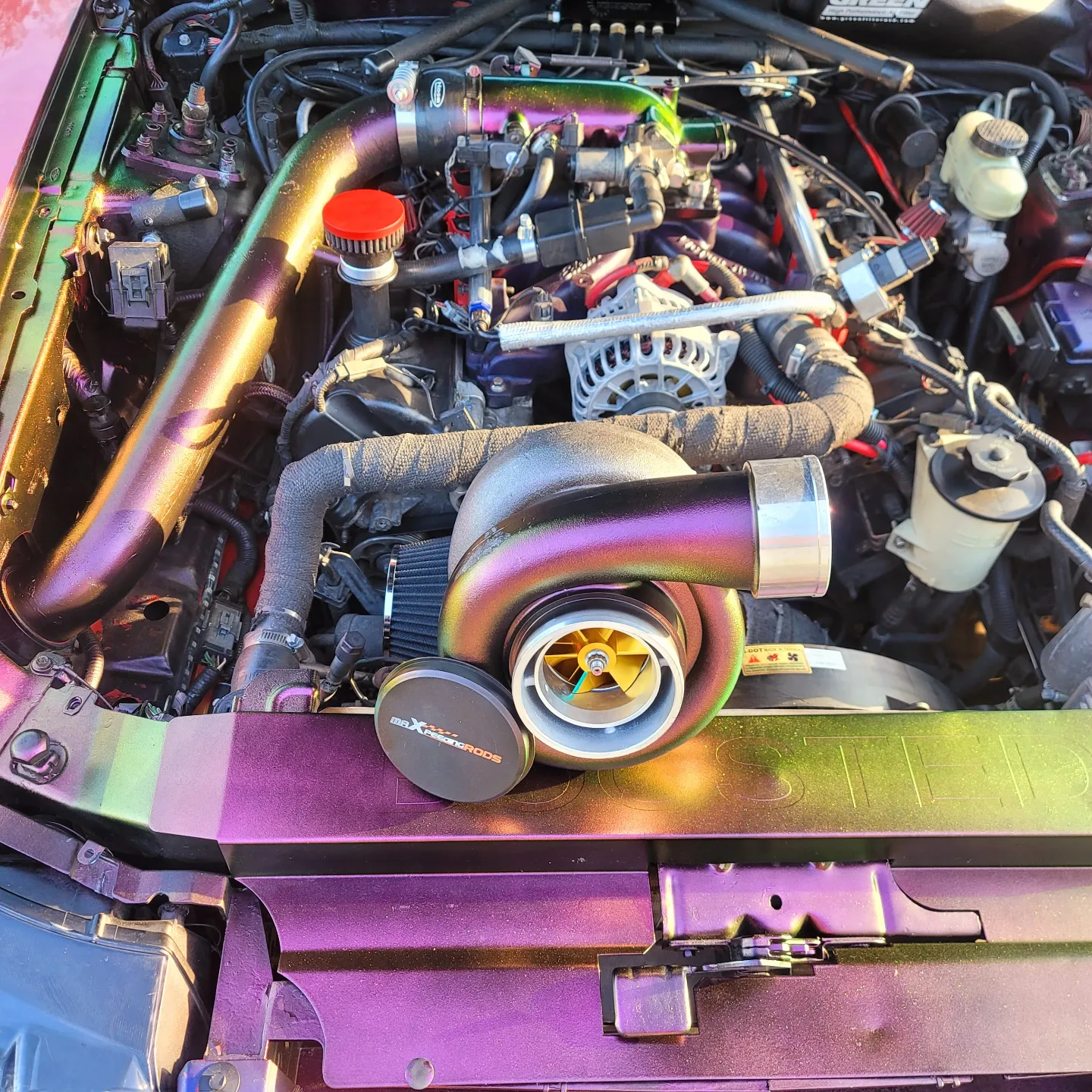 Upon my first test drive I was able to notice the turbo spooling and how she screams when spooling has started. My old turbo never did that. My bov was much louder and very noticeable when it went off which definitely made me smile.
From a V8 standpoint this turbo takes a bit to spool like 3800 4200 rpms area. That's pretty high if you do not have power band to pull it off. Thankfully I have a fully built v8 that can pull higher rpms. Taking it down the road she will spool and will not stop. I mean the smile on my face hearing it scream down the road is utterly amazing.
Conclusion
So, I will stick with the gt45 for now currently going to swap my rear gears to try to offset my current 4.10 gears which allows me to load the turbo more which means I can stay in boost longer before switching gears.
Overall, yes, this turbo is great for the price. The quality is also great. For the price. Customer service has been top notch.
Above all about what Anthony build his Mustang with our GT45. If you require any further information about how to rebuild your turbo, go ahead another blog about Turbo guide.