A portable generator will soon become a necessity for your domestic and corporate activities, power backup, and other electrical requirements. The MXR3500 generator is MaXpeedingRods's most popular product. This beast of a generator is capable of powering an entire camping travel without compromise.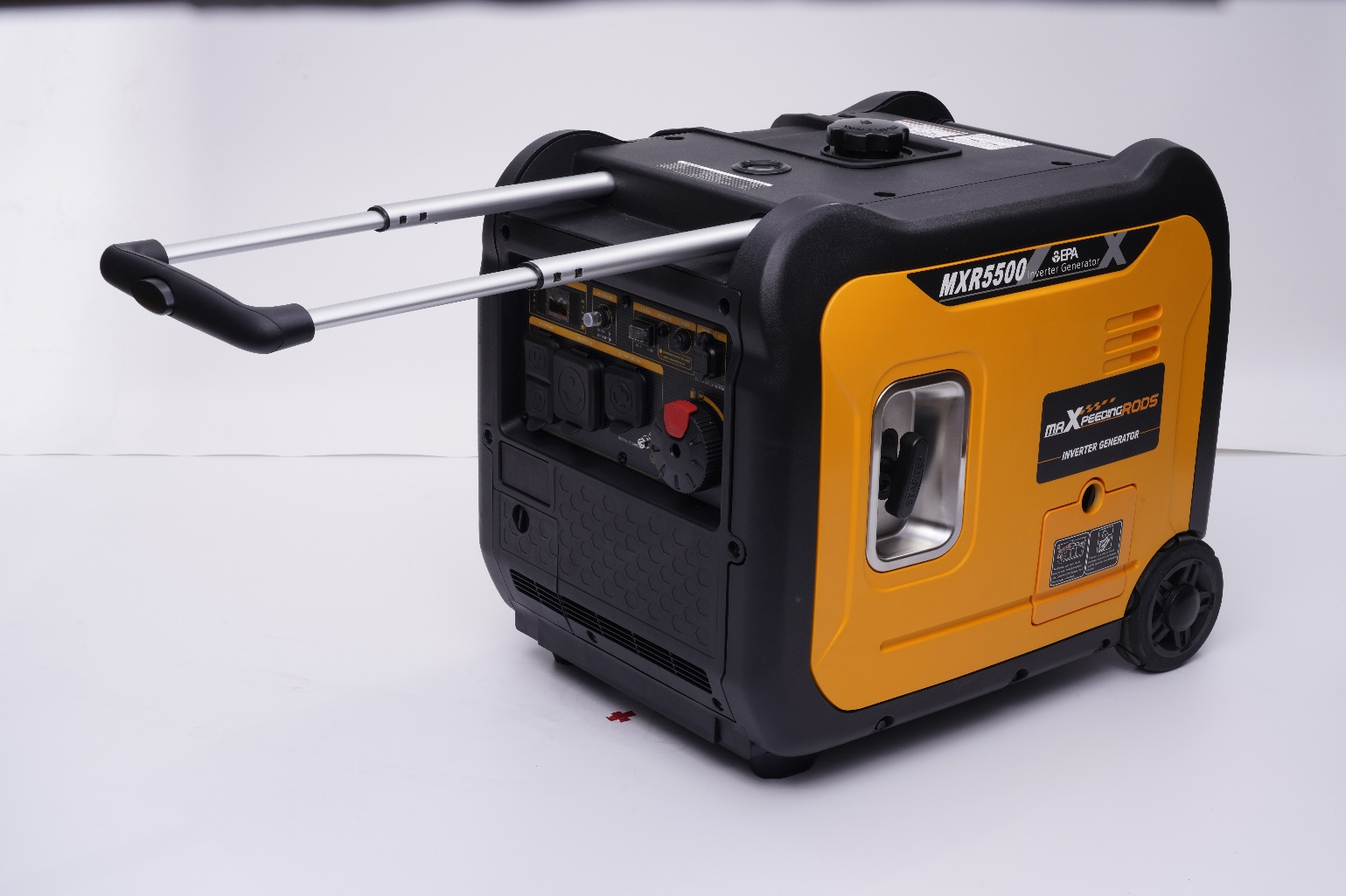 You may be tempted to buy a typical, non-inverter generator but it will eventually harm your sensitive electronic equipment due to a higher Total Harmonic Distortion (THD). It is strongly recommended that you go for an Maxpeedingrods inverter generator that will provide you with good value for your invested money. An inverter generator inverts electricity by converting AC electric current. The AC current is converted into DC current first, and then it is inverted back to the AC current. The net outcome is a cleaner wave of electricity to the end user. Unlike a non-inverter generator that will give you dirty power, the inverter generator will provide you with cleaner power output.
2. Go for a Portable Generator with Advanced Safety Mechanisms
Maxpeedingrods 3500W portable generator is shaped in a portable and compact size, so that you could easily use it at your home or utilize it on occasions and festivals as well. The generator has comprehensive safety mechanisms and supports automatic low oil, carbon monoxide (CO) shutdown, and overload protection. In case you accidentally forget to switch it off in time, all these mechanisms can assist you to avoid accidents.
3. Benefit from the Efficient Model and Structure
The generator is available with 3500 watts in this model that can easily meet most of your home and office requirements. If you use it as a backup power supply for your daily life, your basic necessities will be easily met during power outages. Such as supporting lighting systems, refrigerators, coffee makers and other electronic appliances or running laptops, tablets, etc. The unit has ECO mode activated which reduces noise and ensures maximum fuel efficiency. Generators of different wattages from Maxpeedingrods can be connected in parallel as long as they meet the same voltage and frequency. All that is required is to prepare a parallel box. This way you can easily achieve multiple power efficiency.
Conclusion
In the changing climate, health, and political circumstances, you may need to make changes in your built environment to face the new realities and maintain a good quality of life. A steady supply of electricity is also a necessity that you will increasingly need through alternate sources because power outages are expected at a rate far more than the current rate. A good portable inverter generator will ease your burden and you will be able to focus on more important work in your daily routines instead of worrying about the electricity supply time and again.
MaXpeedingRods is a global reputable manufacturer with over 16-year history, and it has quickly attracted more than 4 million customers. And its annual growth reached almost 200% last year. Just purchase a 3500W portable inverter generator from Maxpeedingrods and also get a warranty for two years from the date of retail purchase. The warranty covers technical support as well as customer service. You might have seen product details of other generators as well, but this portable inverter generator is far superior in performance, power quality, and power consumption. Just go fo the link! By the way, MaXpeedingRods offer fantastic after-sales support and can be reached by email. or through the official website.