Editor's note: Jeremy grew up around engines. He was always taking things apart, putting them together, and generally not knowing what he was doing. But figuring them out getting them to run better than ever before. This article is as the prologue on how Jeremy made a 1993 Honda civic from "0" to "1".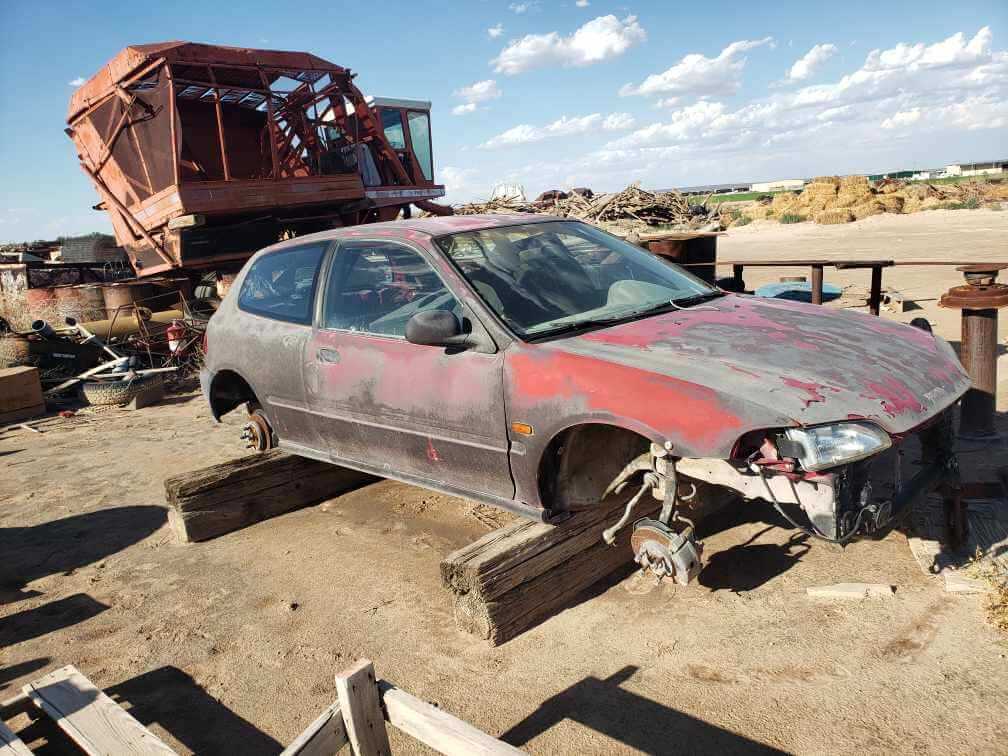 Honda Civic Enthusiast
Hello, my name is Jeremy Nance. I am from Southern New Mexico. Thirty-three years of age, I have a lovely family of three. My five-year-old son is always on the move. Growing up my father always took the family to the dirt track, drag strip, Mud bogs, any motorsports really. From a very young age, I have always loved motorsports. I feel it's in my blood.
I have since owned ten plus Honda's over the years, a couple of trucks, and all different makes and models. There's something about my first car though (1988 Civic DX Hatchback). I have always had a thing for the Civic, especially the EG model in particular. I sold the last car 5 years ago, H22 turbocharged EG hatch set up for the street. Unfortunately, I sold it before It reached full potential tuning-wise still miss it.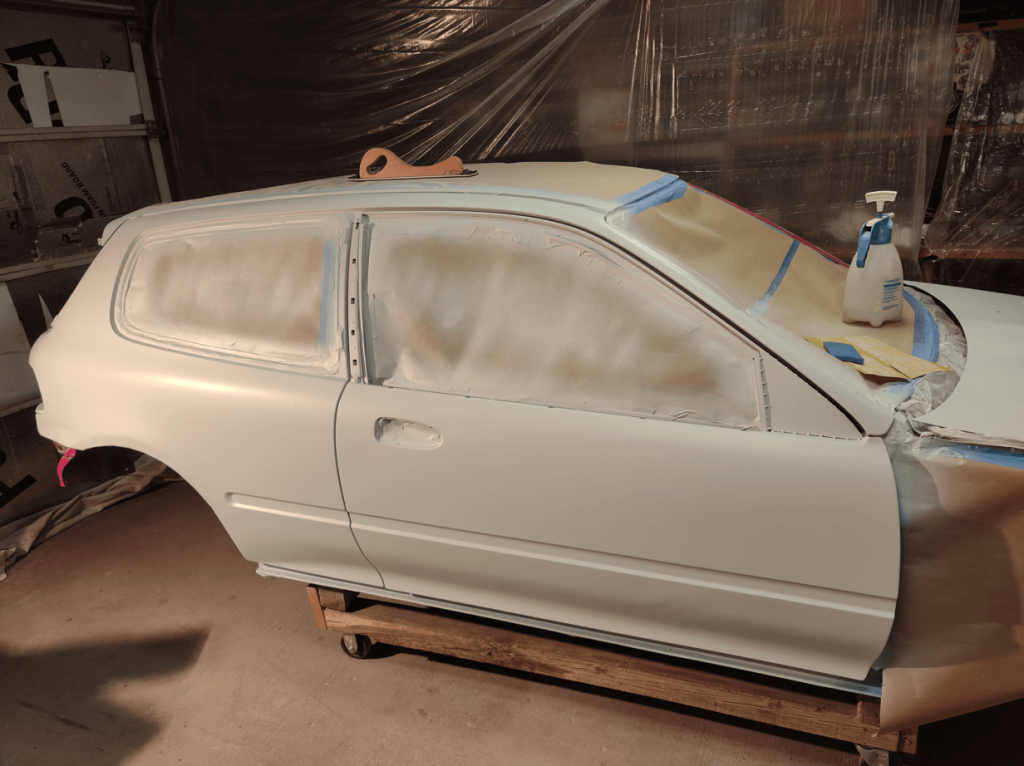 It has always been my daily driver I was working on so I never got to do much at once since I needed my car, weekend projects as a youngster out in the dirt driveway in all different weather. The good ole days. Now that I'm older and have another daily I can actually tear the car down and do all stages of the build. The garage helps a lot as well. Although there aren't all the tools and materials we are doing everything we can possible, slowly building up the garage, so here is my latest project (1993 Honda Civic EG) I got it at the beginning of the year and just for a project for after work and free time with my five-year-old son. He likes to help dad clean, sand, and shop-vac. He is the best little helper, saying he is ready to hear it run "Dad" slowly but surely, buddy, we will get there.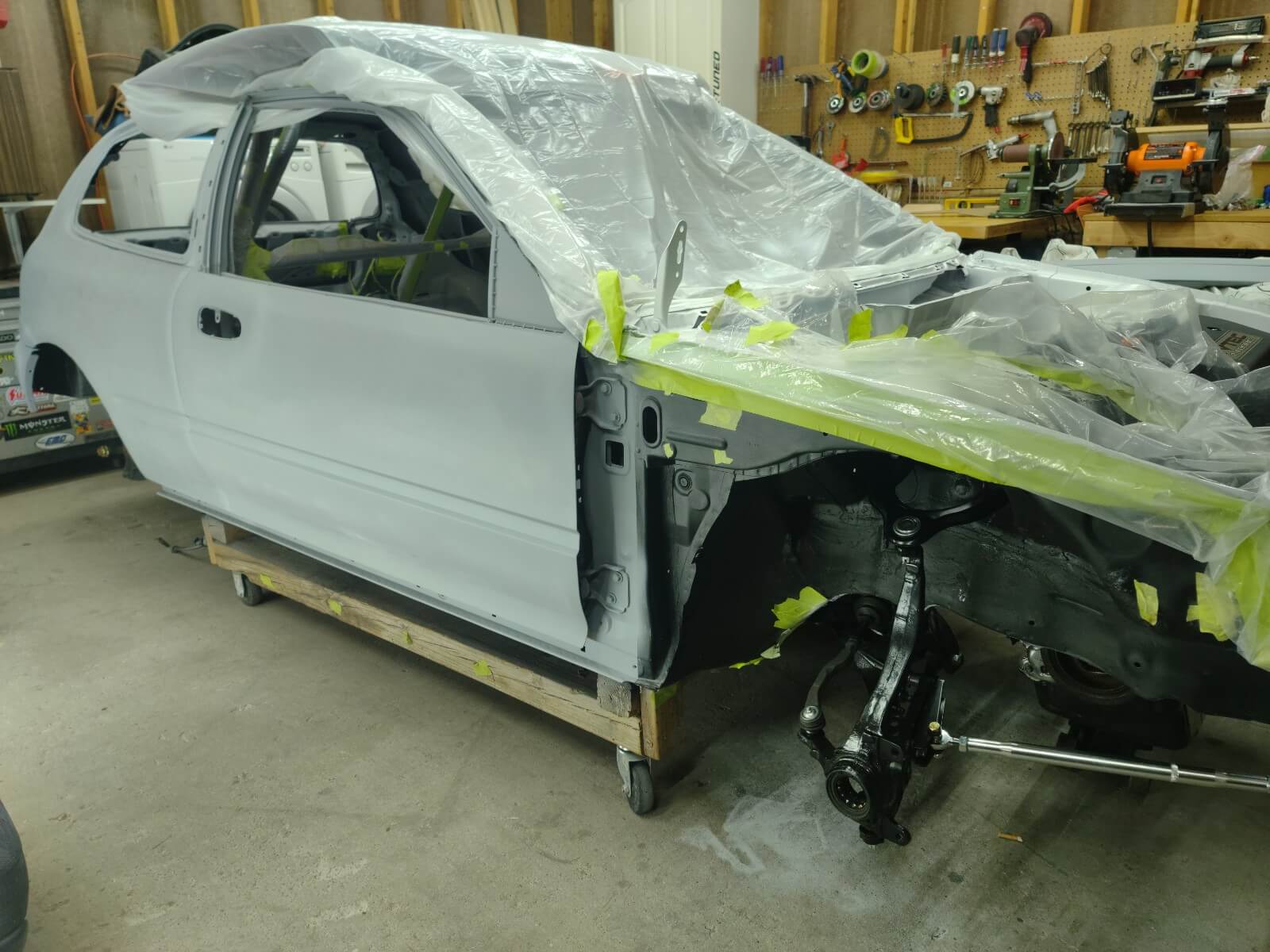 From the Chicken Coop to the Track
When I found the civic, you could tell it had been done very wrong. The previous owner said it sat outside for years. I began the recovery. The civic had no suspension, no rims, no tires, nothing. I reached out to a long time Honda friend local to me and he helped me out major with a set of assorted rims and tires to get the car home, then I had to figure out the no suspension ordeal, so I got some 2×2 inch square tubing and made makeshift lower control arms for the rear suspension all (solid) of coarse, just to get it on the trailer and home.
Winched it up on the tilt trailer and took it home for a new lease on life, I immediately started by building a makeshift car dolly out of 4×4 wood and casters, then began tearing every single thing off and cleaning, scrubbing, sanding every inch inside and out. Finished all the bodywork, there was a lot of dent's but they were all pretty shallow dent's and there was only a couple of high spot's, I got everything primed inside and out, put down some guide coat, and sanded that down to prep for paint, going with white inside and out jam's and bay.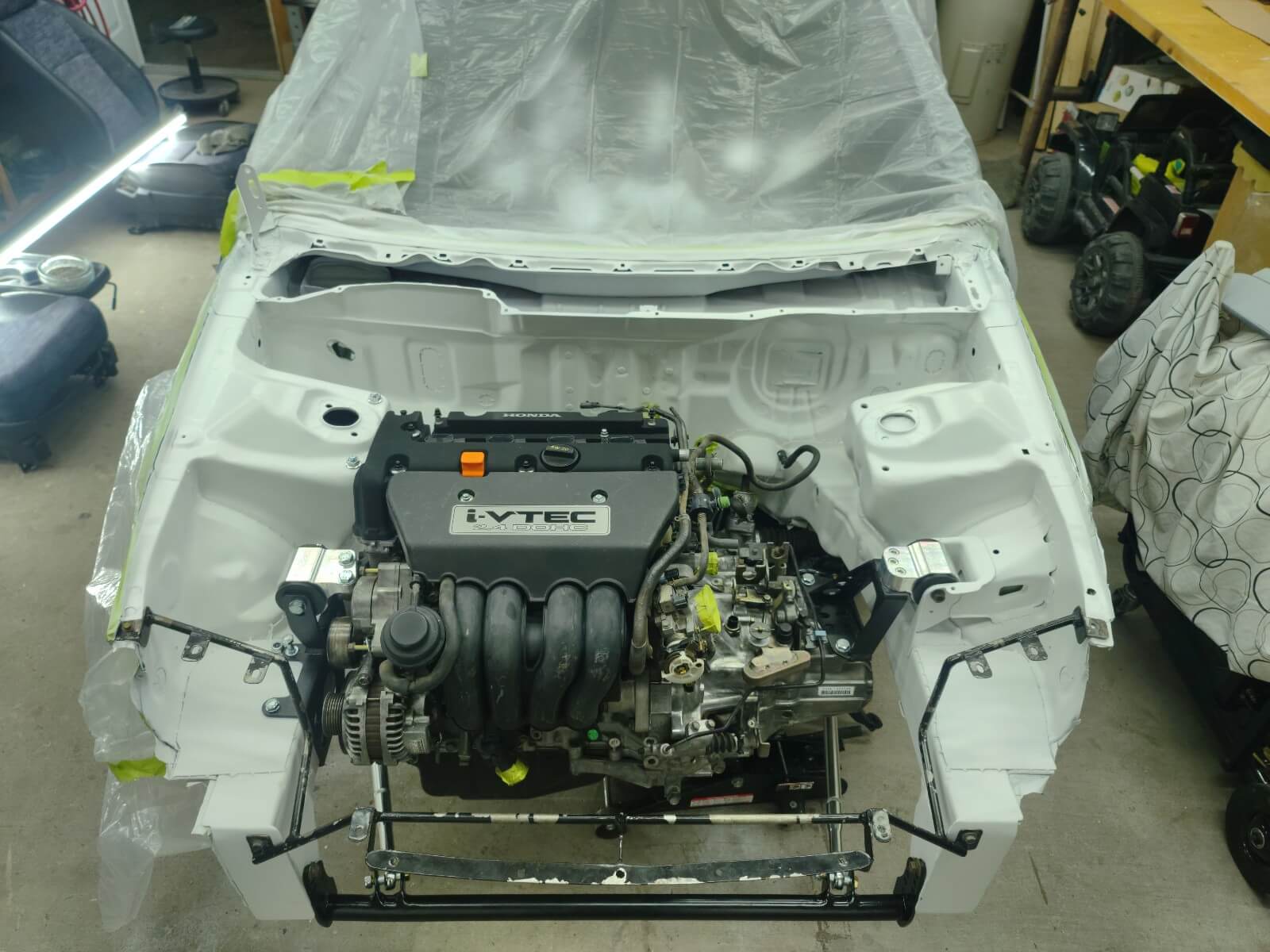 Testing Fitment in the Fresh Engine Bay
Finally got motor mounts in for the build went ahead and got everything mounted, checking fit on everything and drilling holes for mounts testing out my custom made upper radiator support, Looking at electrical as well, Ended up welding a lot of old thread holes, and just random holes in the engine bay when I did the shave and made the firewall delete kit myself, going for a different look with the tack weld look on the seams and mirrors, Ended up capping the front and rear frame ends for future crash bars and or mounting locations for future projects on radiator and intercooler for a turbo setup,
All of the front end mocked up and test fit nothing special for now just want to get it running at first before we start trying to do anything crazy, All new upper and lower control arms, ball joints, inner and outer tie rod's. Got the traction bar installed. Bushing's for the rack, pinion, and rear trailing arms, got all the underside and fender wells cleaned and sprayed with undercoating.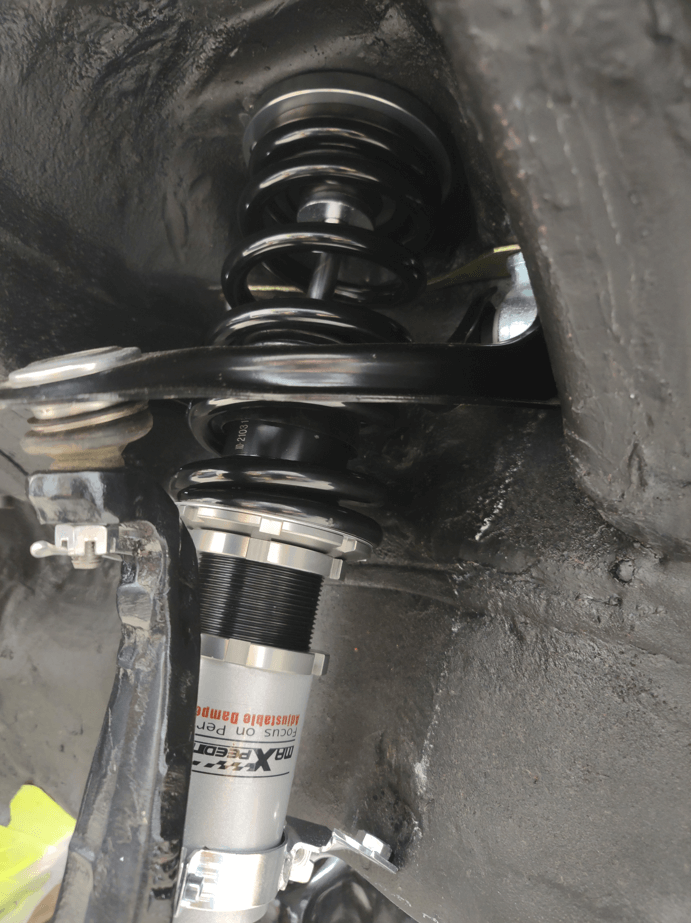 MaXpeedingRods Monster
Auto parts supplier and manufacturer MaXpeedingRods has been so awesome during this whole process helping me in every way they can big shout out. I appreciate the help especially since I'm a smaller up-and-coming guy. I had run their coil-over setups before and was always more than pleased, so no brainer going with the 24 points adjustable coil-over setup. It may have to end changing spring rates for the AWD side. We will run this in the beginning FWD. Still, the hefty list of parts to get everything helps, I have reached out to a few company's for help with features or pricing. MaXpeedingRods had come through 110 percent got a loyal customer here.
All of the shocks were packaged with wonderful great packaging foam inside the box. Also came with the necessary hardware and tools, Allen key and spanner wrenches, everything lined up and bolted up beautifully, love the decals on the shock and laser etched on top hats with the nice new brake line brackets well.
Boost or Bust the Civic
This up and coming summer, I got big plans for progress on the car. MaXpeedingRods is gonna be helping out on the desert gem build for 2022. It is getting cold out here in the desert unfortunately I don't have heat or cooling in the garage. So I will be posting another article on more progress at a later date. Thank you to everyone involved in helping the build become what it is today.