The function of coilover springs is to prevent the chassis from bottoming out, support each individual wheel on the vehicle, and mitigate or reduce body roll when taking turns and cornering, particularly at higher speeds. The springs also help to reduce squatting when accelerating and diving when decelerating. There is no need to emphasize the importance of coilover to a car.
MaXpeedingRods has been focused on the R&D of damping adjustable and damping non-adjustable coilovers for over a decade. However, we are never complacent with the achievements we've made. MaXpeedingRods is making progress on the path to develop a new version of coilover for VW Golf.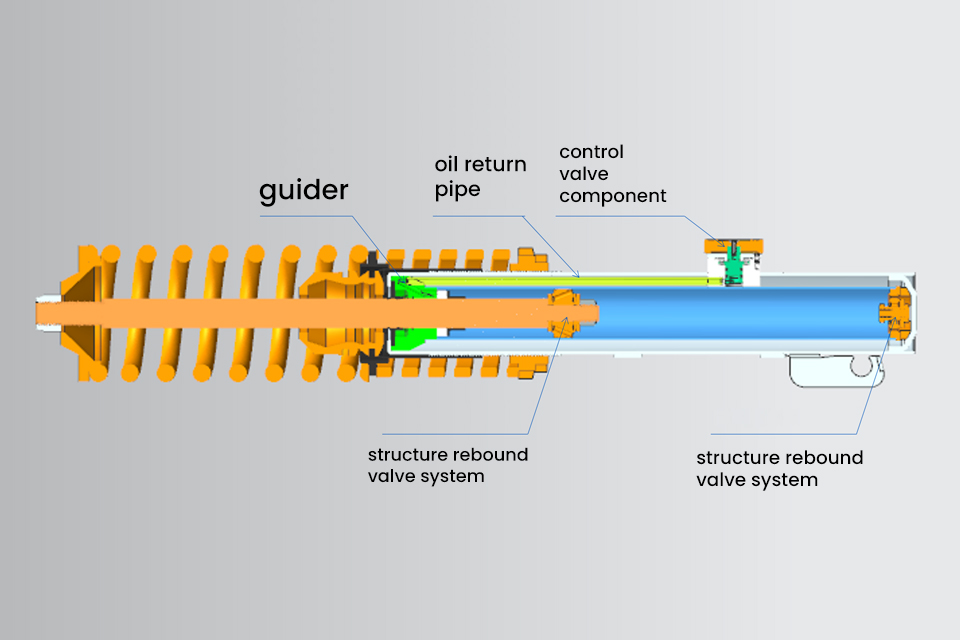 There are five most important parts in the coilover, the guider, oil return pipe, control valve component and the structure rebound valve system. Different from the above two versions, it is a 12 ways adjustable coilover. With an adjustment knob on the side of the sleeve, you can easily control a certain level of adjustability.
How does the coilover works?
The piston rod going upward.
Part of the oil flows upward through the guide hole into the oil return pipe.
The rest of the oil flows into the lower chamber through the piston valve system to produce rebound resistance.
When you adjust the knob, rebound resistance comes from the guide hole.
The piston rod going downward.
Part of the oil flows into the upper chamber upward through the piston and produce slight compression resistance
The rest of the oil flows into the lower chamber through the bottom valve to produce compression resistance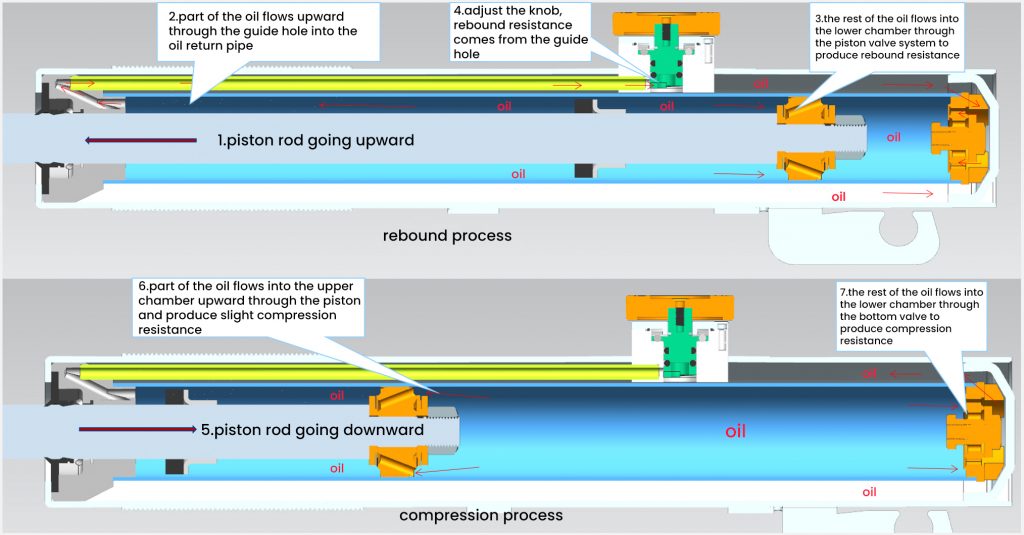 Advantages of the 12 ways side-adjustable coilover
It has even more superior performance in the range of damper adjustability. The rebound resistance can reach up to 1000N under both low-speed and high-speed conditions.
We improve the flow structure of the damping oil circuit in the inner and outer chambers and improve the heat dissipation performance. It can reduce the temperature of the shock absorber by 10 degrees Celsius, to 40-60 degrees Celsius during high-frequency use.
The problem of inconvenient adjustment of damping force is improved. The adjusting knob is set to the lower end of the coilover according to the actual situation. You can adjust the gear directly from under the chassis.
We add an adjustment knob to achieve 12 levels of adjustability, and it clearly displays the current level.
The adjustment seat structure with simple structure and low processing difficulty is adopted to facilitate the detection and control of components and effectively avoid oil leakage caused by processing problems.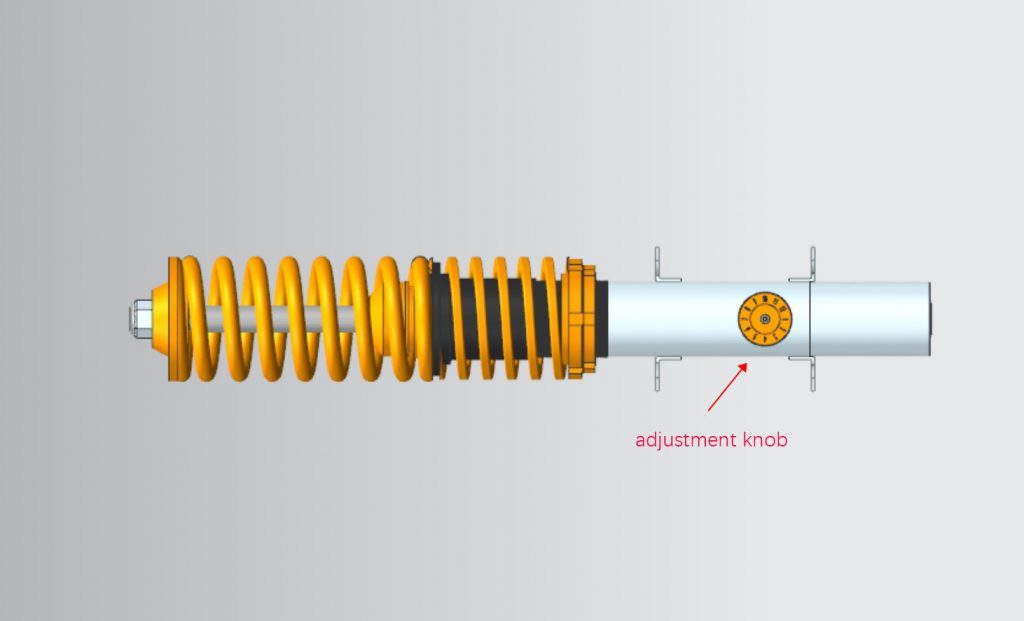 This is our first attempt at the side-adjustable coilover. MaXpeedingRods will unremittingly optimize the performance of our products. Innovation is the eternal truth of development. The new coilover is available on our website in the foreseeable future. We are looking forward to seeing it installed on the Golf and witnessing the qualitative leap!