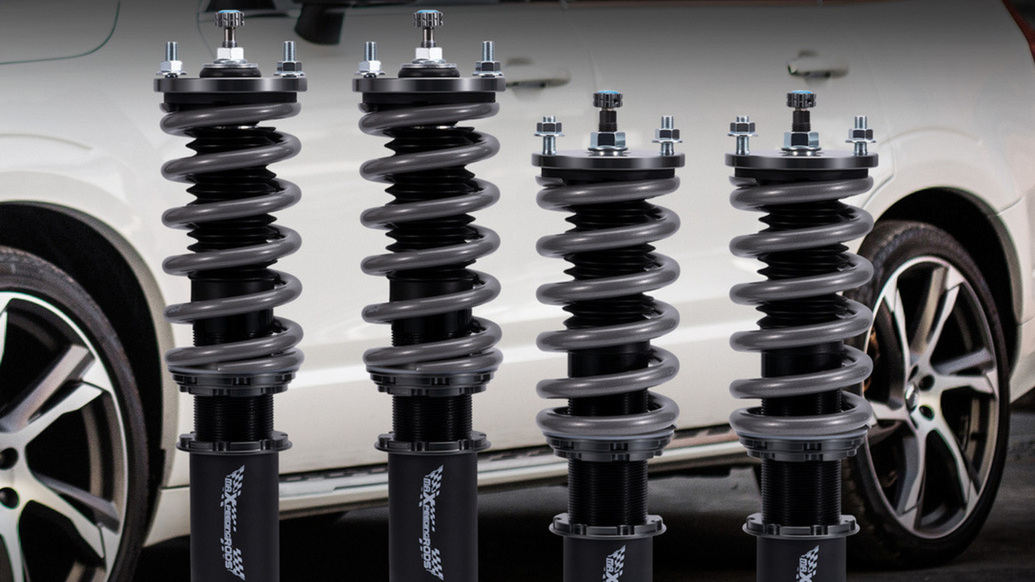 1. Brief Introduction
Built to last and to give you a unique on-track and off-track driving experience, MaXpeedingRods's COT7 coilovers enhance the performance, handling, and adjustability of your car. The unit is a combination of a coil spring and a damper (shock absorber), which delivers an efficient solution for regulating the suspension movement of a car. Whether you are going around steep corners or bumps at high speed, the COT7 coilovers help you drive smoothly through them. Go on reading this to discover why you must experience the flexible performance of COT7.
2. 24-way-adjustable Damper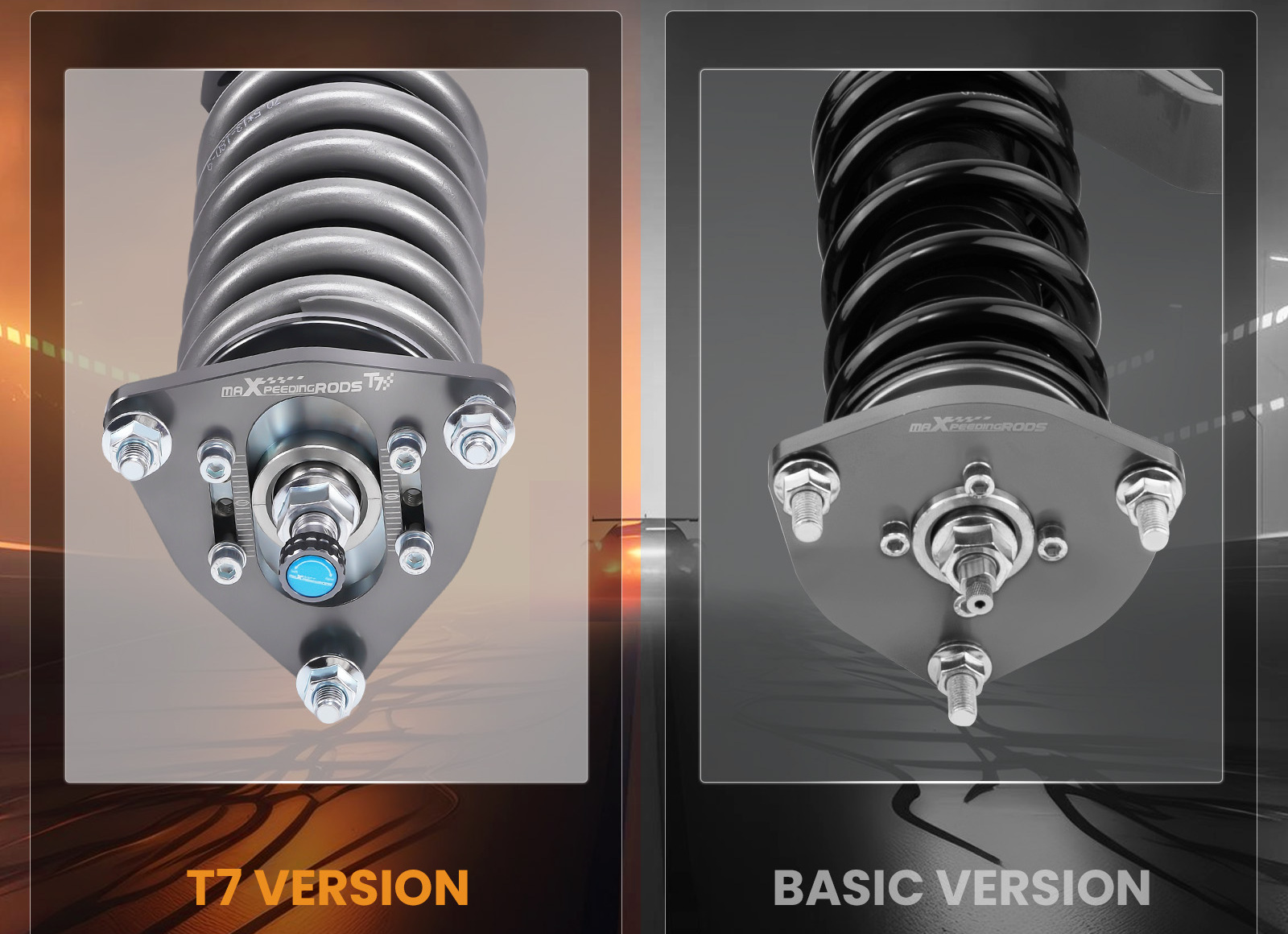 The 24-way-adjustable damper is the dream of any avid car racer looking to integrate comfort and a safe driving experience. It has 24 different settings for regulating the damping force. For more than a decade, MaXpeedingRods has mastered the art of designing top-rated after-market 24-way-adjustable dampers. The different adjustment levels allow you to customize your car to cruise perfectly under different road conditions and driving preferences.
This adjustable damper is a must-have since it will give you 24 different levels for customizing your coilover, you can adjust your car to suit your dream driving experience, and you can set the system such that it improves your car's cornering stability.
3. Lowered Height Adjustment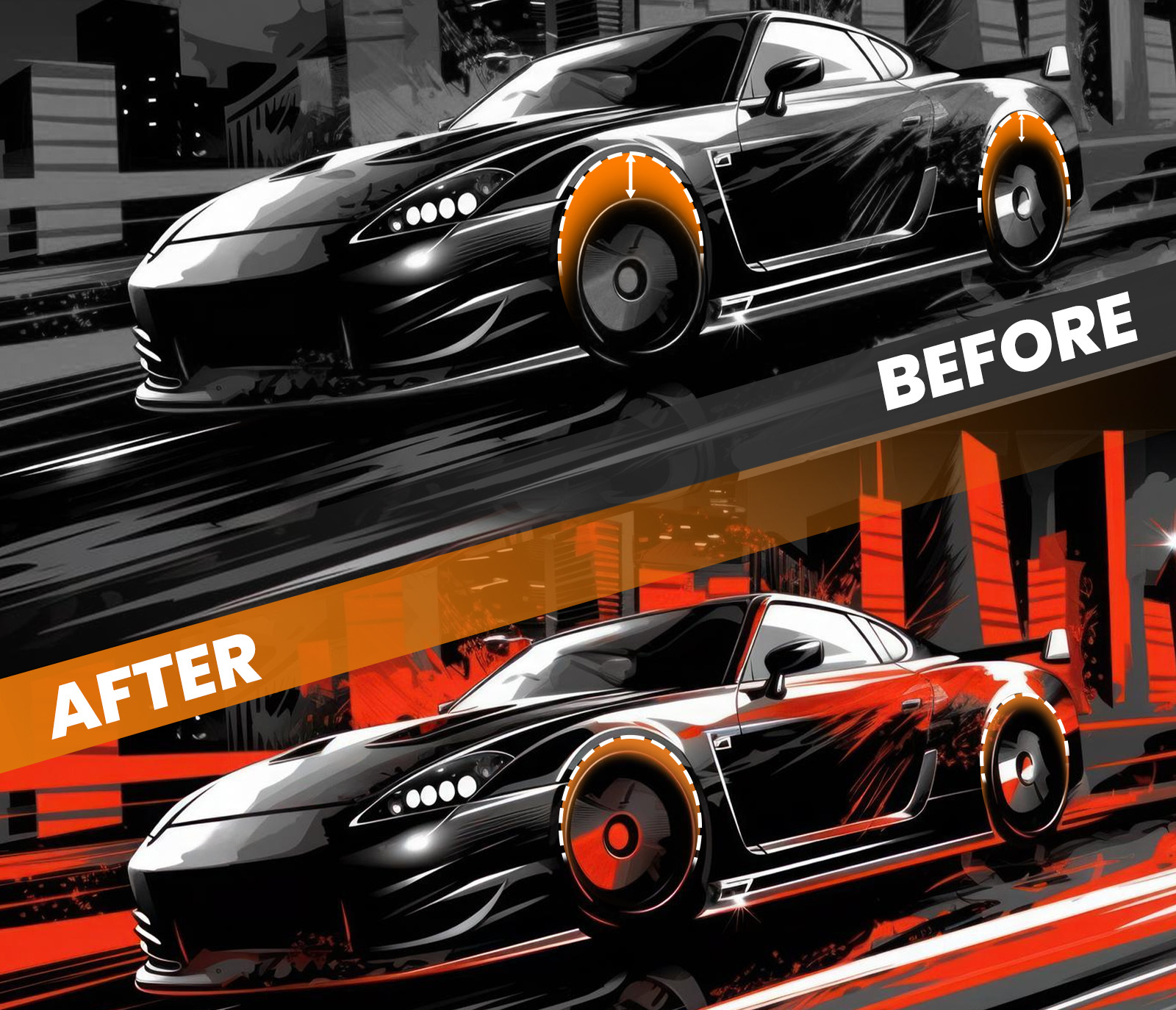 If you are looking to improve the performance and handling characteristics of your ride, we have your back. The COT7 coilovers offer adjustable lowered height. The function for lowered height adjustment helps make your car stiffer and more responsive. Besides, the coilovers improve car safety by lowering its COG, as well as enhance the traction and stability of your car at high speed by lowering its aerodynamic lift.
4.Multiple Options of Spring Rate Settings
The coil springs support a vehicle's weight, as well as absorb shocks and vibrations from the track, reducing the impact of bumps, uneven road surfaces. We have 9kg/mm front and 11kg/mm rear for BMW 3 Series E36/E46 as well as 11kg/mm front and 7kg/mm rear for Honda Civic. All for serving cars. The good news is that our R&D department is currently working on interchangeable springs, allowing customers to choose the spring rates that best suit their needs in the future. Please stay tuned!
5. How COT7 Improves Track Performance
The COT7 coilovers improve car performance in different ways. First, the units allow you to adjust damping settings and ride height to your preference. Subsequently, the adjustability allows you to attain optimal performance and handling characteristics' balance for track driving. Second, stiffer rates and damping settings enhance cornering stability, which minimizes the risk of body roll, by improving steering response. Finally, the COT7s coilovers allow you to customize your ride height to match the characteristics of different tracks such as turns and surface quality.
6. Conclusion
Overall, MaXpeedingRods's COT7 coilovers are a favorite choice for many carowners looking to enhance both on-track and off-track driving experiences. We have gained popularity over the years for helping drivers to adapt their ride's traction and handling experience to optimal performance and comfort.