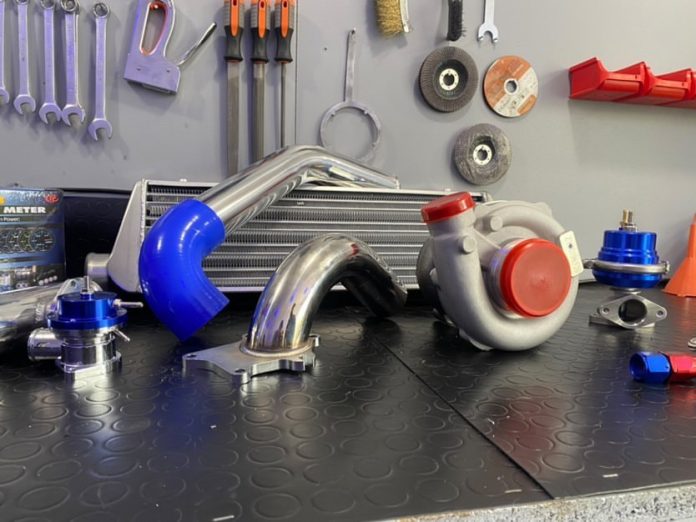 The MaXpeedingRods universal turbocharger kit offers users the opportunity to add substantial power to their car for a reasonable price.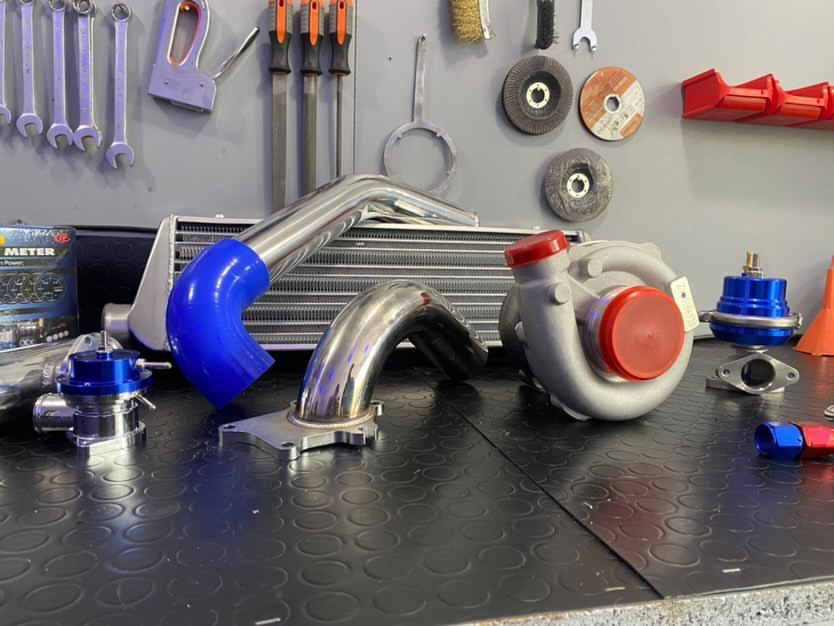 If you're looking to add power to your beloved project car, you're likely aware of how costly performance parts can be. However, they don't have to be. In the world of turbocharging, high-quality and valuable products can be obtained for prices the average hobbyist can afford.
Enter the MaXpeedingRods GGT04E-KIT. It is a universal turbocharger kit for use on just about any car. It is ideal for engines between 1.5 and 3.0-liters and comes with nearly everything you need to turbocharge your car. In addition, its simple and configured product packaging makes it convenient for even the newest car enthusiast to learn to modify their engine.
The kit includes a turbocharger and a high-efficiency aluminum intercooler with a full modular intercooler piping kit for you to perfect the fitment in your vehicle. Furthermore, it contains braided steel feed and returns oil lines with AN fittings to ensure a tight seal to prevent leaking. Additionally, the kit includes a 38-millimeter external wastegate and a manual boost controller (that is adjustable) to perfectly control the amount of boost you're adding to your engine. Finally, to keep your eyes on the boost level efficiently, the kit also includes a backlit LED boost gauge.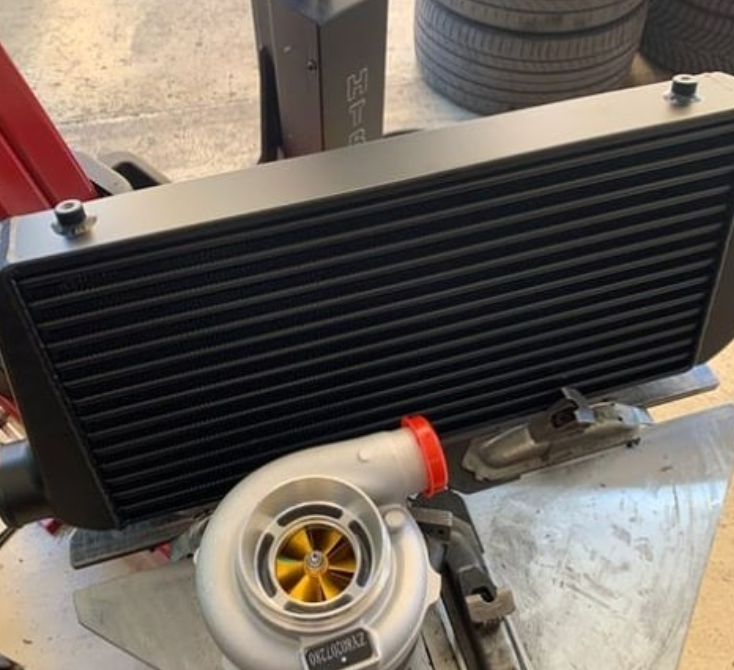 The turbocharger itself uses ductile iron on the turbine housing (the hot side), which withstands temperatures north of 700 degrees celsius. Additionally, the turbine wheel is made from K418 alloy, which is good to 900 degrees celsius. Though it will not likely see temperatures that high, you can take solace in knowing your turbo is ready to withstand excessive heat with impressive longevity. Furthermore, the turbocharger is good for up to 30 PSI of boost if you're really looking to push your engine to the max.
The compressor side of the turbo uses some slick technology, too. For example, the compressor wheel is made from cast aluminum to maximize airflow efficiency and prevent corrosion buildup over time. So even if moisture gets in through the intake, the compressor wheel will not rust and deteriorate.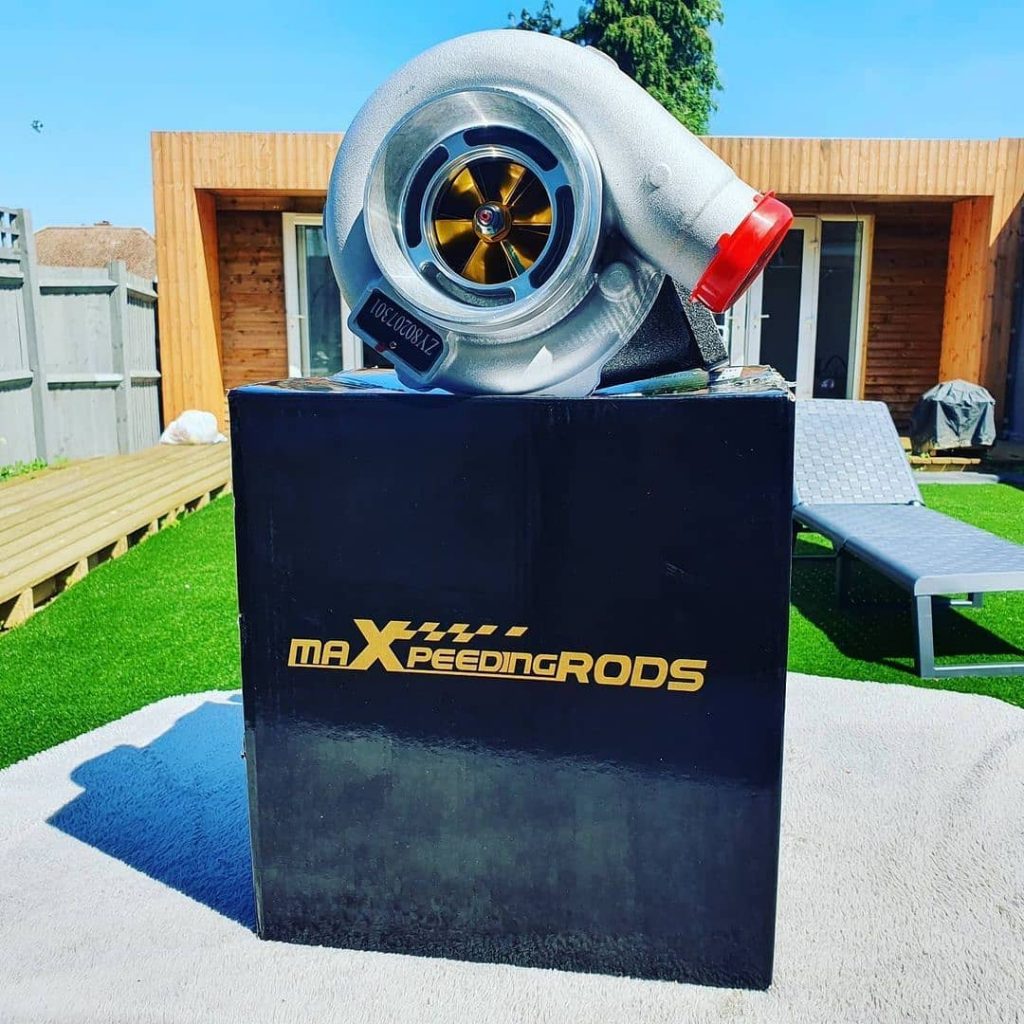 What you need to complete your turbo build
As before mentioned, this kit includes nearly everything you need to convert to turbocharged forced induction, though you will need a turbo manifold for your engine. MaXpeedingRods does offer additional accessories to complete the install like turbo manifolds for certain vehicles. However, you'll likely have to source one elsewhere.
Other additions you'll need to modify may include your fuel injectors and fuel pump. As always, it is highly recommended that you properly tune an engine after installing a turbocharger to get the most out of your build and prevent engine damage.
MaXpeedingRods does offer additional accessories to complete the install like turbo manifolds for certain vehicles. Other supporting mods from MaXpeedingRods can also ensure long life out of your modified engine, like their oil catch can and oil cooler kits. They also have fuel cells and a whole host of AN fittings if you're looking to build a full-blown race car with this turbo kit!
Overall, MaXpeedingRods GGT04E-KIT offers both new and seasoned car modifiers the opportunity to add some serious power to their cars without breaking the bank. It's both easy to buy and install, making the opportunity for added power readily available for anyone!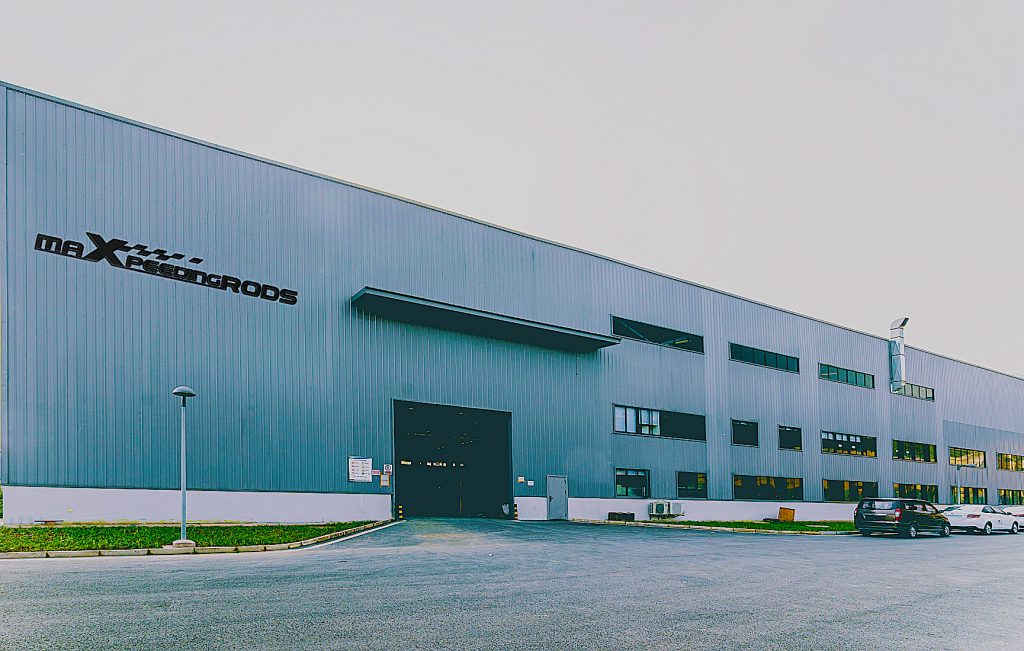 Adhering to the business principle of "the closer we are to the customer, the sooner customers receive their products," MaXpeedingRods has 26 warehouses worldwide, covering the United States, Australia, and Europe. This minimizes shipping times to customers and gets their cars on the road sooner!
Local warehouses can also provide MaXpeedingrods customers with benefits, such as free shipping for local warehouse shipments. This is especially beneficial for heavier products such as turbo kits. Offering this service saves customers money on shipping and transportation costs.